Call of Duty: Vanguard Operators of the game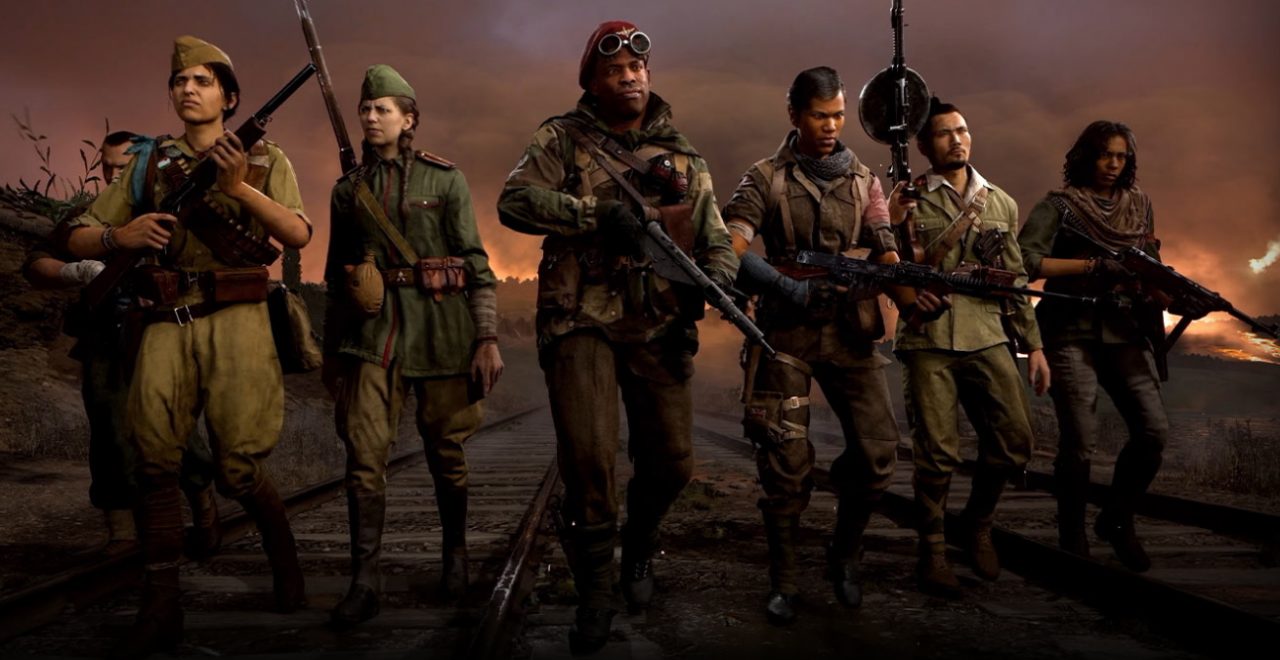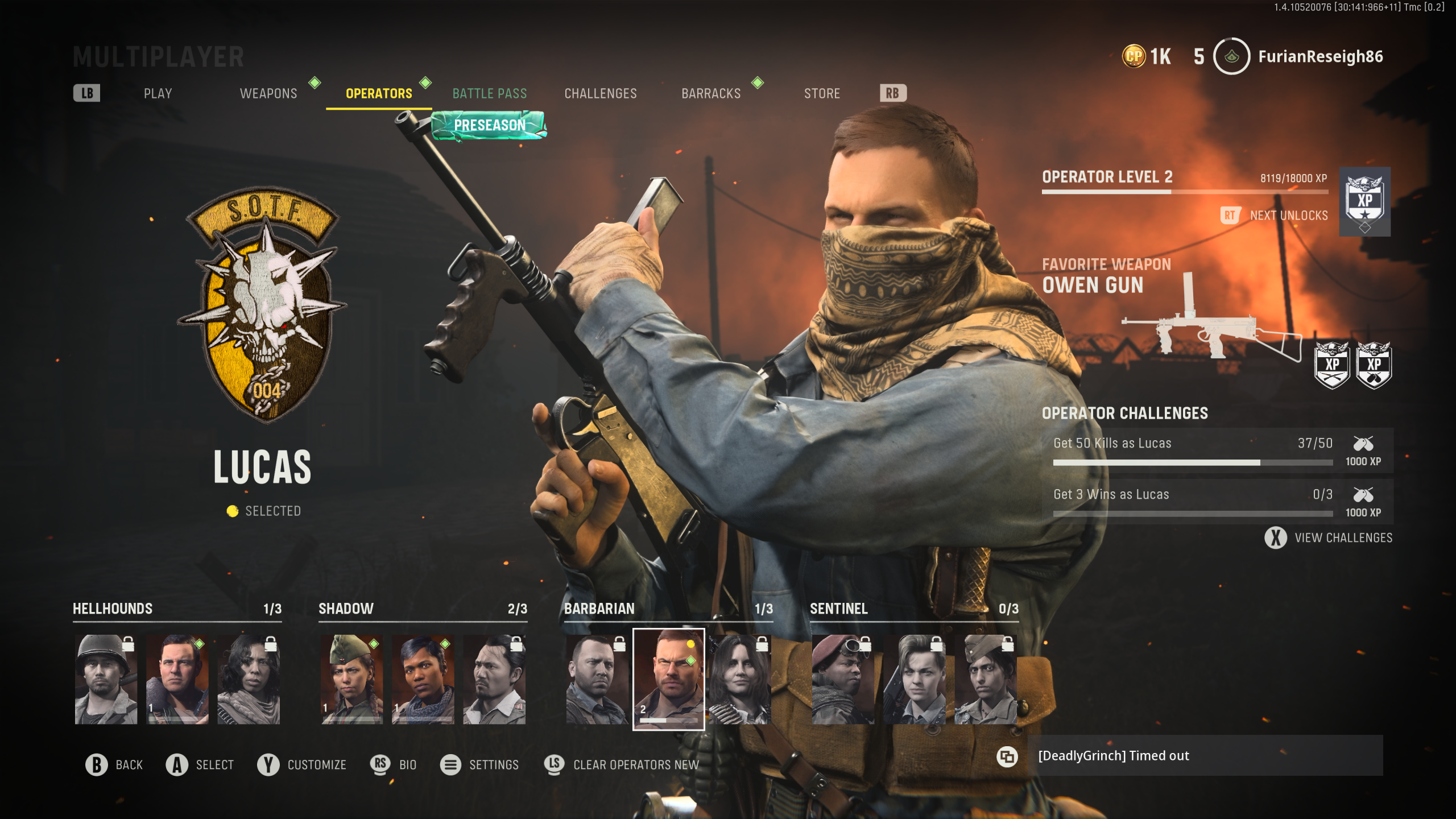 Revenge, battles, and smashing! All are the features of the Call of Duty franchise. If such games fascinate you, then the best option for you is the recently released Call of Duty: Vanguard.  Call of Duty: Vanguard operators is the new edition of this series. Also, it is the 18th installment that was recently launched. It is based on World War 2 and takes you back to the plot of war, deaths, and revenge. Modern gaming tact is used in this game such as blind firing, breaking or destructing objects, and making new paths by climbing walls. 
Furthermore, Call of Duty: Vanguard operators has been launched with 12 playable operators or simply called players or characters. Having various characters in a game makes it more interesting. Moreover, these operators are customizable and can be into multiplayer battles. An exception has been made to this edition that the players can play the game matched up with their desired weapons. Hence, you can have a choice because every single operator has a story that is part of Vanguard. So moving on before playing the game we have the right to know about the cast of the video game. 
Top 12 operators of Call Duty:
Following are the twelve operators of this game: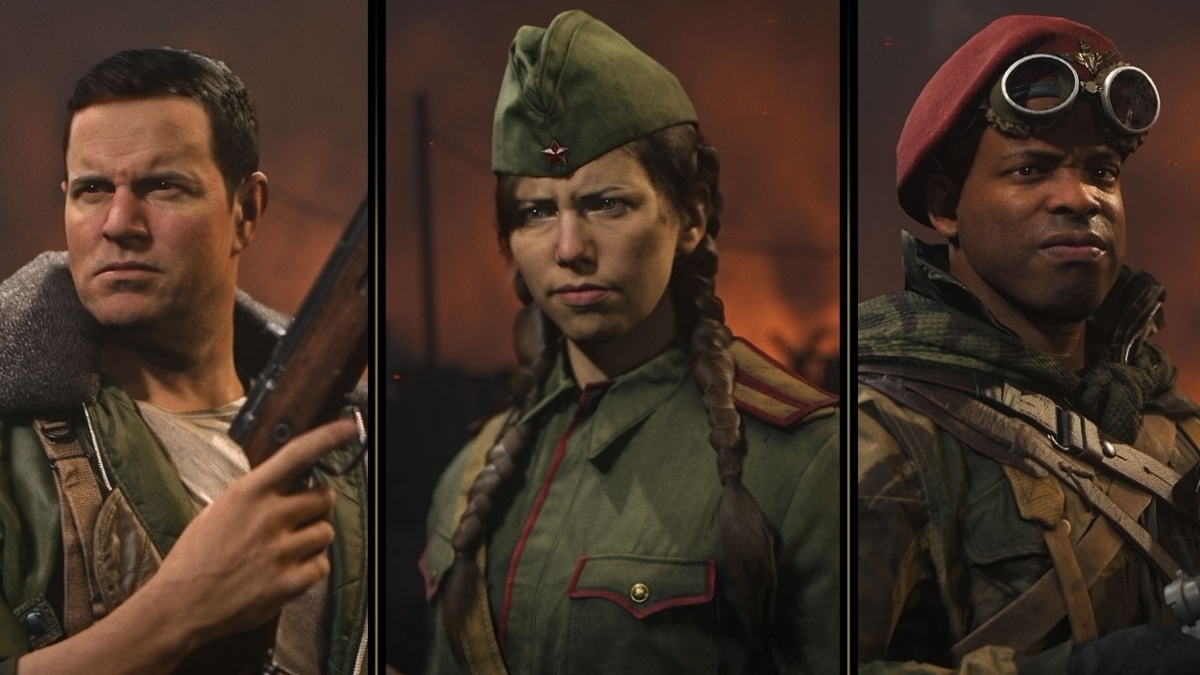 Arthur Kingsley as the best Vanguard operators
Arthur Kingsley is the leader of the Sentinels, with a loyal, honest, and courageous personality. Moreover, he belongs to British Cameroon and is a Sergeant by profession. Battling on, Arthur can unlock many rewards. Arthur has a wish of seeing the war ending, he wants to have a peaceful environment around him.  
Skins such as Extraction on Level 10 and Crashlander on Level 20. 
Well, you have to get 10 kills with Killstreaks. 
Daniel Yatsu
Daniel is the son of two migrators from Japan. Furthermore, he used to be an experienced sniper in the US Army. Being a member of the Hellhounds faction. 
Got Check highlight animator and the Decorated and Nisei skin. 
Unlock him by getting 200 Marksham rifle skills. 
Halima Zambardi
Of Somalian and Italian descent, Halima lived a luxurious life but fate turned out and now she fights for freedom. Also, she has got an idea of real freedom that is battling for the right. 
The Tactical Reload highlights animation and the Four Days skin. 
Get her with 50 prone kills (any weapon). 
Solange Hardewijk
Descent of the Dutch and Aruban origin. She is known for her brilliance in the Shadow faction. Moreover, she is excellent at physics. 
Scrubland skin as mastery reward.
Get 10 double kills (any weapon used). 
Polina Petrova
Coming along from Russian origin, Polina is a wild hunter and can be ready for any dauntless challenge. This courageous nature shows her belonging to the Shadow faction. Furthermore, Polina has the most powerful weapons in the whole franchise. Later when you move in the game, Polina is referred to as "Lady Nightingale" because of her inspiring role. But Polina rejects the name she has been given as she only focuses on her revenge.  
The Rangefinder and the Gruesome Gutted highlight animation.
Get 200 sniper skills. 
Lucas Riggs
Member of the Barbarian faction, all along from Australia, Lucas is always ready for challenges. Moreover, Lucas is that character of Call of Duty that you can utilize in the game on the 7th and 8th mission. The eighth mission is called "The Rats of Tobruk" and the ninth mission is known as "The Battle of El Alamein."
Rewards such as Bugger Off quip and 39ER skin can be obtained if one completes the mission. 
Get the Hipfire kills (any weapon). 
Beatrice Mercier 
A girl with a French origin. Works against the Nazis to free Paris of opponents. Also, she is best at hitting. Moreover, part of the French Resistance. 
Liberation Order and Republique skins are the rewards. 
Get 5 kills without dying a whole of 10 times. (any weapon can be used). 
Constanze Trade Muller
A freedom fighter of German descent. LMG (light machine gun) specialist, all because of battling as a fighter since small age against the Nazis. 
Don't Mind the Mess quip and the Manifesto and Artisan skin. 
You can unlock her by getting 300 LMG Kills. 
Roland Zeimet
A Luxembourger with debts of blood as his family was killed by the Nazis. Moreover, a member of the Barbarian faction. 
Rewards include showing me the Target quip and Clearing the Chamber skin. 
Get 300 AR (assault rifle) kills. 
Shigenori Ota
A Japanese samurai who was a servant to the government but the injustice made him a rebel. Also, the member of the Shadow faction. 
Seiza and Suppression Fire highlights. 
By performing 25 finishing moves, you can unlock Shigenori Ota. 
Padmavati Balan 
Brave and part of the Indian army who were rebellious against the British Government. Moreover, she was a member of the Sentinel faction. South Asian descent and risky women. 
Point Blank highlights animation and her Disappointed quip. 
To unlock Padmavati, get 200 Shotgun Kills in multiplayer matches. 
Wade Jackson
An army man from Brooklyn, America. He is a pilot Lieutenant in the US Navy. Also, he was part of the historic battle of Midway. Moreover, the best at bomb diving, and according to his personality, he should never ask about his future steps because he won't tell anyone regarding that. Currently, he is a member of the Hellhounds faction. 
He can give you rewards as Warbond Mastery reward skin and Deal with It quip. 
You would get this character when you get 100 headshots (with any weapon used).
Moving on, the operators are equipped with advanced weapons. While you are playing the game, from time to time your operators will upgrade to the weapon XP level. Moreover, these make them capable of tactical fights and smashing the opponents entirely. Furthermore, these preferable weapons are listed below:
Favorite Weapons of the Twelve Operators of Vanguard
| | |
| --- | --- |
| Operator | Favorite Weapon |
| Halima Zambardi | MP-40 |
| Lucas Riggs | Owen Gun |
| Polina Petrova | 3-Line Rifle |
| Arthur Kingsley | Sten |
| Wade Jackson | Type 100 |
| Padmavati Balan | Combat Shotgun |
| Beatrice Mercier  | AS44 |
| Shigenori Ota | Type 11 |
| Constanze Trade Muller | MG42 |
| Daniel Yatsu | M1 Garand |
| Roland Zeimet | STG44 |
| Solange Hardewijk | NZ-41 |