Chipsets for Portable Gaming Consoles Powered by AMD's Ryzen Z1 and Ryzen Z1 Extreme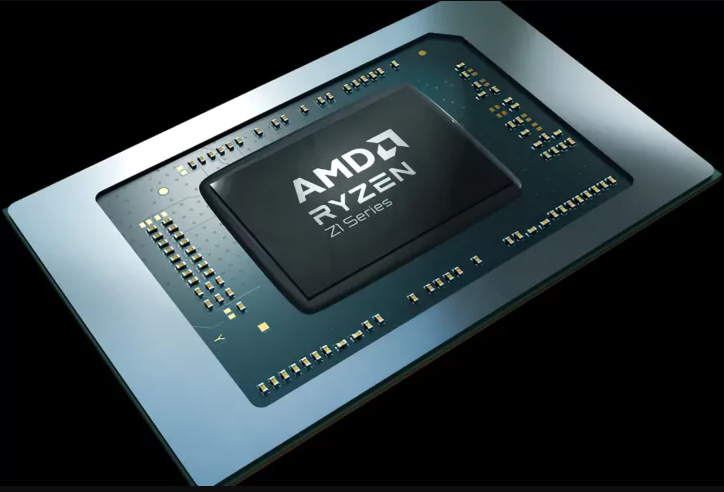 AMD, a company that makes chips for gaming consoles, has unveiled two new high-performance CPUs for handheld PC gaming consoles called Ryzen Z1 and Ryzen Z1 Extreme. The Ryzen Z1 processor was originally seen in the Asus ROG Ally, which was the first device to arrive with it. On May 11, Asus will make an announcement regarding the pricing and availability of the ROG Ally. The Ryzen Z1 Series CPUs are said to offer beautiful visuals and, thanks to the efficiency of the "Zen 4" architecture, promise exceptional battery life for a fully portable, high-performance gaming experience. The processors in this series feature up to 8 cores and 16 threads each. Players will have the ability to play graphically demanding modern games without any hiccups thanks to the built-in graphics that are based on the AMD RDNA 3 architecture.
With AMD Software: Adrenalin Edition, users are able to enhance their gaming experience by utilizing a variety of features, such as AMD Radeon Super Resolution, Radeon Chill, Radeon Image Sharpening, AMD Link, and many more. These characteristics have the potential to improve performance by increasing frame rates and responsiveness while also aiding in the extension of battery life. Along with support for LPDDR5 and LPDDR5X memory, AMD's two newest chipsets now offer compatibility for the USB 4 connectivity standard. The upscaling capabilities of AMD Radeon Super Resolution (RSR), Radeon Chill, Radeon Image Sharpening, and AMD Link will also be introduced with the new CPUs.
"At AMD, we're continually advancing the next generation of gaming experiences, from consoles to desktops to on-the-go handheld devices," Jason Banta, Corporate Vice President and General Manager, Client OEM at AMD, said in a statement. "From consoles to desktops to on-the-go handheld devices," the statement continued.
"Gamers will enjoy a superior gaming experience with Ryzen Z1 processors, as well as extreme portability in a variety of exciting gaming form factors." Devices based on AMD Ryzen Z1 Series processors are capable of delivering the entire gamut of software and games designed for Windows 11, thanks to their compatibility with Windows 11 as well as other operating systems.
Xbox Game Pass Ultimate, which is offered separately, will provide gamers with seamless access to their game collections in addition to providing them with access to hundreds of PC titles. Users of Ryzen Z1 Series devices will also have native access to popular social and productivity tools because these devices are built on the x86 architecture and are ready for Windows 11 operating system. The Ryzen Z1 devices also come with intelligent power management technology, which enables them to run games and other programs smoothly while maintaining an impressively long battery life.