'Country club for gaming' is coming to former Xerox Tower in Rochester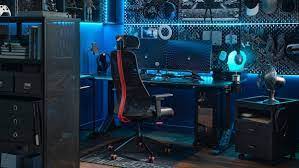 Rochester is anticipating the arrival of a new high-end video gaming experience this spring, which will serve as a home base for a burgeoning gaming community. Ben Garvey is the creator of Great Lakes Gaming, which was established in 2000. He aspires to remove the stigma associated with playing video games alone in a basement.
"We want to be known as the country club of gaming," Garvey explained. "It's not just about playing video games. In this case, it's all about the social atmosphere and making connections with other individuals."
April 20 will mark the official opening of Great Lakes Gaming's state-of-the-art video gaming entertainment complex. The 3,400-square-foot apartment, located on the 22nd story of 100 S. Clinton Avenue, the former Xerox Tower, will provide dynamic views of the downtown area. The GLG will have 12 high-end PC stations, two private streaming booths, three sofa console setups, and a café with healthy food options for members and guests, among many other amenities.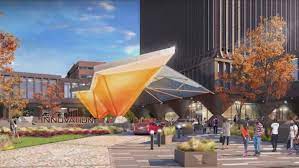 It is centred on Garvey's explanation that working with local eatery Bite Rochester is rooted in elevating the overall gaming experience. In his words, "Healthier diet promotes a more positive state of mind." "When you consume oily food, you perform worse on the golf course. Consider it in the same way you would an athlete."
Garvey received his bachelor's degree from RIT last spring. After pursuing a degree in Game Design, he decided to pursue a career in competitive gaming tournaments, which are commonly referred to as E-Sports. Garvey eventually enrolled in the School of Individualized Studies in order to launch his own company.
In Garvey's opinion, the gaming scene in Rochester has expanded with each passing year he has been in the city. Rochester is booming anyhow, which is one of the reasons why I decided to create a location here. Great Lakes Gaming will offer leagues, tournaments, and events that will allow gamers of all skill levels to compete against one another. Weekly video game tournaments will be broadcast live on Twitch, the leading live streaming service in the business, from locations around North America.
These competitions are open to the public and feature cash prize pools. The GLG will present a pop-up event in the lobby of Innovation Square on Tuesday, February 22nd at 2 p.m. to showcase what's coming up in April, according to the company.