Does Amazon Remove Archived Orders? A Complete Guide on Amazon Archived Orders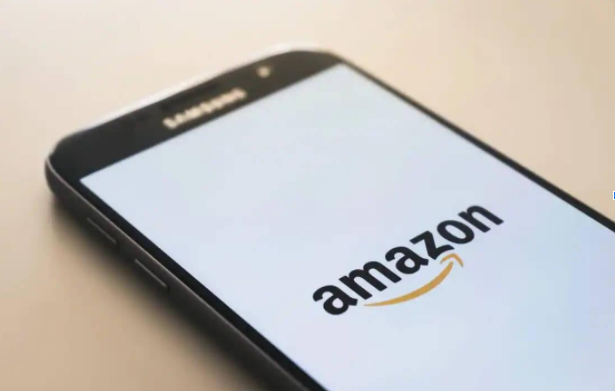 Have you ever tried to hide your Amazon orders, and wondered what happens to those orders after you archive them? Learn from this complete guide to know about amazon archived orders and how they work.
Amazon is the ultimate go-to wonderland for all shopaholics. You can spend hours and hours without estimating time, binge-surfing Amazon products without getting annoyed or bored. It is because of the vast and unlimited range of products you can find there. Either you want to buy a present for your loved ones, any household accessory, or a tech item; from pin to a plane, you can add everything to your shopping cart. 
But what if you don't want to buy right now? Like it happens many times that we are drooling over a product but our pockets aren't allowing us to spend a penny more. However, we also don't want to lose track of it. So, what shall we do? 
Apart from this, we are ordering a surprise gift for a family member from a common account, and doesn't want our order history to spoil that surprise for them? What should we do? 
Or we want to order something 'personal' from our account, and letting someone find about that would lead to embarrassment. That's serious, what should we do now?
One solution to all these issues: We archive our orders.
Now, what does it means to archive your orders? And where do your orders go when you archive them? Does Amazon remove it? Many people find themselves struggling with such questions. Let us give you a quick yet brief intro to Amazon archived orders.
How to Track Amazon Archived Orders?
Ok, so if you are looking forward to burying all your order history at Amazon, then unfortunately it's not possible even if you deactivate your account. The company keeps a record of everything you shop for or bought from them. So, there's no way you can completely kill it. 
But gladly, you can protect it from people to peek through in your orders and make a judgement based on that. You can simply archive them, where they would remain secured and away from the predator's eyes. 
Many people don't find their archive history and wonder if Amazon removes it. No, it doesn't. These orders are just removed from your default order history view but can be viewed from view order history. 
How to Archive an Amazon Order?
Archiving an amazon order is pretty easy. Let us show you how you can do it. 
First, open Amazon's website and log in to your account using your credentials. 

Now go to the homepage. 

At the top right corner of the homepage, you will see an option for 'Returns & Orders' – click that. 

You will be directed to your list of past orders, each separated by date.

Underneath each order, you will see a blue hyperlink labelled as 'Archive order'

Now check the order you want to hide, and click on the hyperlink.

A pop-up window will appear. Click on the button labelled as 'Archive order'.

This will hide your order from the general order history and place it inside archived orders. 
Now your orders have vanished from general history and have saved in Amazon archive orders. These archived orders will no longer display when an order page is visited. Now the question is, how can you track or visit your archived orders?
How to View Archived Orders?
To view your order history in amazon archived orders, follow the steps below:
Open and log in to your Amazon account

At the top right of your Amazon homepage, click 'Returns & Orders'.

Now at the very top of the 'your orders' page, you will see an option of 'Your account', click it. 

Scroll down. In the 'ordering and shopping preferences' section, you will find the 'Archived orders' section. Click it.

It may ask you to enter your password again. If it does, simply add your password.

A page will open where you can track and view all your past archived orders.
The archived orders were never removed; they were here all the time; just hidden from your own eyes as well.
Clear Amazon Search History
Now that was about archiving the orders, but what about the searches? If someone finds out about the searches, they would probably know what are you looking for, and what you may order – the same thing why you wanted to archive your orders in the first place. Well, though we can't delete the history of our order, we can clear our Amazon search history to avoid any shred of doubts on us. Let's find out how.
Go to Amazon's website, log in to your account and go to the homepage. (it's necessary)

Now click 'accounts & lists' in the upper right corner of the homepage.

A drop-down menu will appear. Click browsing history.

A list of all your recent searches will appear. (so much you wouldn't even remember about)

Hit 'Remove from view' to clear Amazon's memory regarding your searches. 

To remove all items at once, click 'manage history' in the upper right corner of the manage history page.

Turn browsing history off.
Pro Tip: Try to search Amazon from the personal or incognito window without logging into your account. 
Final Notes
That's pretty much about it. Now no one would be able to find out about the time you spend on Amazon searching 'what' and why. If you liked the blog, don't forget to share it with your friends. Happy shopping!