Epic Games Store Free Game for March 24 Revealed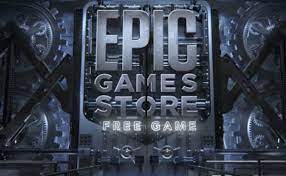 Every Thursday at 10 a.m. Central Time (CT), the Epic Games Store gives out a new free game while also announcing what the free game offering for the next week will be. That's precisely what occurred on Thursday, March 17, with the Epic Games Store, when the city management game Cities: Skylines was withdrawn from the free games list and replaced by the first-person horror thriller In Sound Mind.
In Sound Mind is the free game available on the Epic Games Store from now until Thursday, March 24 at 10:00 a.m. CT, after which it will be replaced by another title. In typical Epic Games Store fashion, the free game for the following week has been revealed in advance. Demon's Tilt, a title that was first published for the launcher in May of 2021, has been confirmed to be the next free game on the Epic Games Store. Because Demon's Tilt hasn't even been published on the Epic Games Store for a year yet, it should rank as one of the most interesting free games available on the Epic Games Store.
The game, Demon's Tilt, was initially launched in 2019 on platforms other than the Epic Games Store, for those who are unfamiliar with it. A pinball game with a horror theme, blending regular pinball gameplay with shoot 'em up-style action, is what this game is all about. It has secrets and power-ups in the same manner that many other pinball video games do, but it distinguishes itself from the competition by incorporating boss fights into the gameplay.
In Sound March (March 17 – March 24)
Demon's Tilt (March 24 – March 31)
Demon's Tilt is a game that action game aficionados should have a look at, even if they don't consider themselves to be great fans of pinball. However, before Epic Games Store players have to worry about claiming Demon's Tilt for their collection, they may take advantage of the current free offer and download In Sound Mind. Despite receiving fairly mixed reviews when it was initially released in September of last year, In Sound Mind should still appeal to aficionados of the horror genre. It also includes music from The Living Tombstone, so anyone who is a fan of the band will likely find the game to be very entertaining.