Google gives more visibility to local news Publishers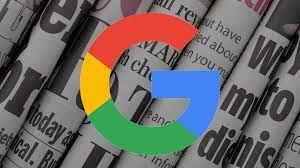 The search engine giant stated today that local news producers might benefit from increased visibility and traffic — both from conventional search results and via Google News Showcase.
Google ranking increase is a good thing. Google has announced a change to its ranking algorithms that will take effect immediately. According to Google, this update is intended to assist searchers in finding content from "authoritative, relevant local news sources." The search engine company also stated that this shift implies that local news publications would display alongside major news publishers in locations such as Top Stories.
Panels from the Google News Showcase. Showcase programme participants may now choose which material appears in their local news panels on Google News, allowing them to better target their audience. For the most part, it's a convenient method for publishers to draw attention to the stories they believe are the most significant of the day.
Google News Showcase is a content-licensing initiative run by Google that compensates publishers for curating material through story panels. As of October 2020, Google has secured agreements with more than 1,200 news publications in more than a dozen countries as part of its News Showcase initiative.
Local news may be found on the left-hand navigation bar of the Google News website, or in the local area of the For You feed in the Google News mobile application.
Real-time reporting on Google News is showcased: Another point of emphasis in today's presentation was the fact that Google has lately begun allowing publishers to observe in real time how readers are engaging with their Showcase material. Google claims that this information may assist publishers in responding fast to what's happening, adding additional context to articles, and adding relevant panels to topics that are gaining popularity.
Why it matters to us. For local news publishers, all of this has the potential to be beneficial. Despite the fact that Google delivers a considerable part of traffic to publishers, those publishers must compete against big-name, national media companies that dominate Google News and the standard search results page. The ultimate objective of every publisher is to increase their traffic and readership. As long as you are posting high-quality content and conducting good news SEO, you will have an opportunity to capitalize on the situation.