Have a Holly Jolly Christmas: Tips to make this holiday season more meaningful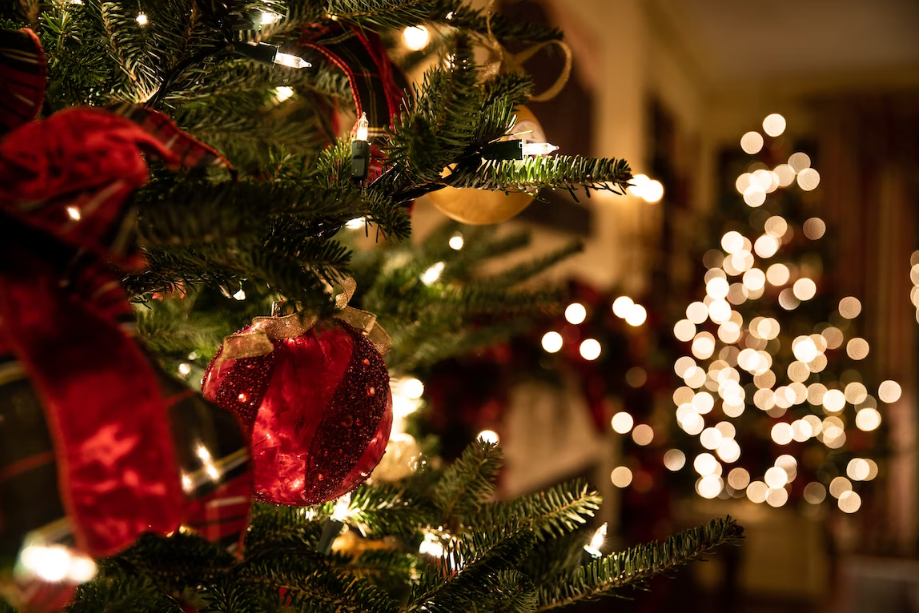 Christmas is a wonderful time that reminds people about what's truly important. It's a season of joy and love when you get to spend time with your dear ones and make lasting memories. This time of the year is meaningful in itself, and there's something fascinating about decorating the Christmas tree while listening to carols. But for some people, Christmas is somewhat stressful. This is because the 'holiday hustle' can quickly take over, making you forget about the true meaning of this jolly season.
 That being said, when you create your list for this Christmas, make sure to add this: to make it memorable. In this blog, we'll give you some tips on how to bring beauty and meaning into Christmas this year.
Be present
Here's our first tip: embrace the moment fully! Holidays can turn out to be stressful when trying to keep up with everything you have to do and all the people you have to meet. But once Christmas is over, you'll only be left with the memories and the good times you've spent with those you love. So, try to slow down for a while and simply enjoy the moment.
Your house doesn't need to look perfect, and you're not competing to get an award for the most delicious Christmas meal, either. So, remember to relax a little, and you'll find yourself enjoying Christmas much more.
Express gratitude
Who says you can only give thanks during Thanksgiving? There are no written rules for that. You can make this holiday season memorable by giving thanks for the blessings in your life. Too often, people get stuck on the negative parts and completely forget about the positive aspects. 
Now, we aren't saying that Christmas is always peaceful, as for some, it may be a difficult time for various reasons. However, counting your blessings can contribute to a positive holiday experience.
You can write down the things you're grateful for and hang them on the Christmas tree. Giving compliments to people is another way of expressing gratitude. Everyone loves hearing good things about themselves and knowing they're valued, and by offering a compliment to someone, you'll definitely put a smile on their face.
Consider volunteering
Christmas is about love, and volunteering is one of the best ways to express it. Whether you choose to provide food for those in need or assist in a hospital and retirement home, there are plenty of ways you can give back to your community. Volunteering has endless benefits for your physical and mental health. Plus, it gives you a sense of purpose, boosting your happiness.
And let's not forget about the valuable skills that volunteering teaches you, as they will be relevant in your professional life. For instance, if you raise awareness for a specific cause, you'll gain skills like public speaking, marketing, and communication, which you can later put on your resume. Above anything else, through volunteering, you get to make a difference in someone's life, which matters more than you believe.
Give meaningful gifts
Gifts are a powerful way to show love to the people in your life. From a psychological perspective, people offer gifts for two reasons: to make the recipient happy and to strengthen the bond between them and the gift receiver. This happens when you give a thoughtful present that shows you know the recipient very well or something that is a symbol of your relationship with the other person.
Consider giving practical gifts rather than buying something just for the sake of it. Alternatively, if you are into DIY, you can create the gift yourself! Handmade gifts are significant and one of the best ways to express appreciation for a loved one. You don't have to make anything complicated – it could be a simple knitted hat, for instance. Whatever handmade gift you create can be just the best under the tree only because you put your feelings into it. After all, it's less about the gift itself and more about its meaning. Make sure to put thought into the wrapping part too, and choose a gift bag with a Christmas design. It will make your present look really lovely, and the recipient will appreciate you for being so considerate.
Keep things simple
This may sound like a cliché, but the simple things matter the most. While gifts can be meaningful, what's most important during Christmas is how you spend this valuable time of the year. So, it's essential to prioritise and learn when to say no, so that you make the most of this holiday season and avoid feeling pressured.
And if you want to host a party, make sure to think carefully about who you'll invite. If you want to guard yourself against stress, and tension, it's best to surround yourself only with your dearest ones. It isn't about having the perfect Christmas ever, as that's impossible. Some things won't work out as planned, and that's fine! All that matters is to enjoy every moment and embrace Christmas's true spirit.
Relax and have fun
Our last tip is to relax and have fun during Christmas by doing things you love. For instance, you can invite your friends around and watch a movie together. You likely remember Home Alone, as it became a Christmas classic. It was entertaining and brought a smile to many people's faces. There are a lot of other Christmas movies out there, so pick your favourite one and enjoy it with your friends.
Another thing you can do is to play a game, as they are always fun. There are so many exciting games you can play with your family or friends, and they are one of the best ways to spend Christmas, as you'll have a great time laughing with your loved ones while immersing yourself in the activity.
Wrapping it up
Christmas is about enjoying the holiday spirit and making the most of the time spent you're your loved ones. However, it's easy to get caught up in cooking the perfect Christmas meal or finding the perfect decorations. But you should remember what Christmas is about and focus on filling your heart with love and gratitude.