Honkai: Star Rail – Team Comps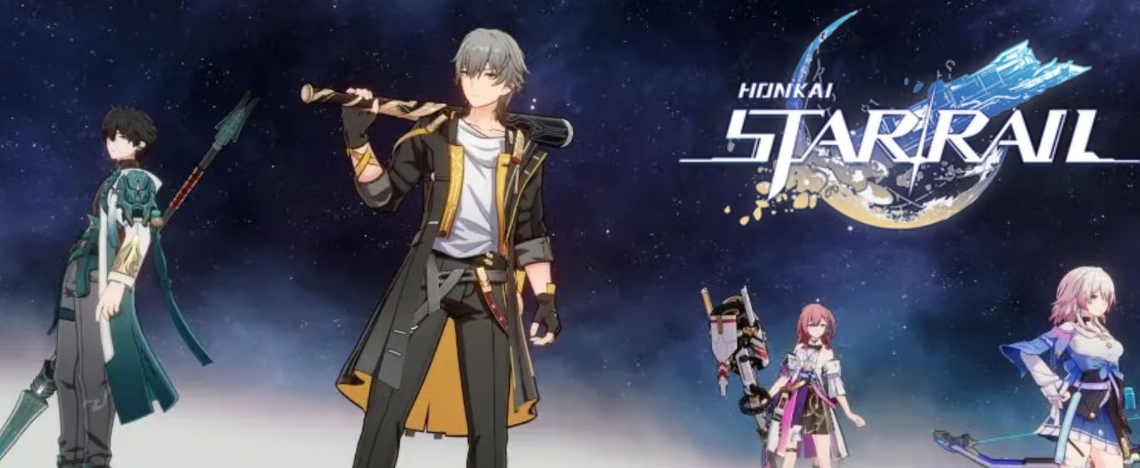 You'll need your strongest teams on hand to reach the final boss in Honkai Star Rail's Swarm Disaster mode. That may sound simple, but consider how many characters there are in the game, each with their own set of skills to master. New characters are added every two weeks without being overly terrifying, keeping the meta practically always in flux. Team competitions in honkai: star rail are covered in this page.
Read Also: Is Honkai Star Rail Crossplay?
How to Make the Best Honkai – Team Comp
For the most effective Honkai Star Rail team compositions, you will typically require a primary and sub-DPS unit and two support troops. One of the support units should be responsible for providing shields or healing, while the other should be in charge of dishing out buffs or debuffs. This is not a hard and fast rule, but using this compositional template will ensure that all bases are covered and strike a balance between dealing damage and the squad's survivability.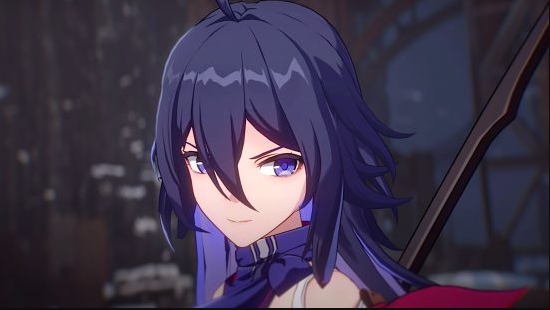 Honkai Star Rail free characters team comp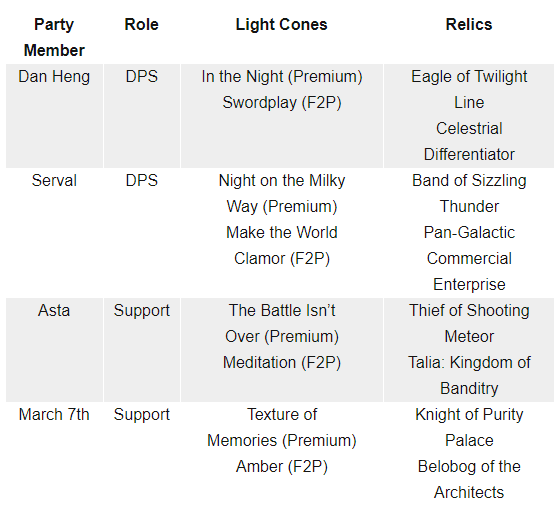 The following is a prioritized list of each character's sub-stats in this version of the game:
Dan Heng: Crit > Attack % > Speed > Break
Serval: Crit > Attack % > Speed > Break
Asta: Speed > Break > Crit > Attack %
Trailblazer (Fire): Defence % > Defence > Speed > Effect Resistance
By the end of the RPG's tutorial, you should have gathered the best of the free characters into one party, thanks to the fact that you'll always get Asta from your first Honkai Star Rail Warp. When combined with Asta's ability to alter turn order through speed buffs, Dan Heng's ability to slow down enemies on critical hits makes him your primary damage dealer.
Serval steps in as the backup DPS, using her Lightning damage over time to chip away at the enemy slowly and the burst AoE from her skill to finish off any survivors from Dan Heng's initial assault. Asta's speed buff increases the damage done by your DPS units, while March 7th uses her shields to protect teammates and deal additional damage to opponents anytime those allies are hit.
FAQs
Who is the strongest character in Honkai: Star Rail?
HoYoverse Seele is the strongest DPS presently available in the game. One of the best DPS units is Honkai Star Rail is Seele. This Quantum wielder excels at dealing single-target DMG and can effortlessly defeat non-boss engagements thanks to her speed bonuses.
How do you team up in Honkai: Star Rail?
An ideal formation to consider when forming a team in Honkai: Star Rail is having two DPS – preferably of distinct Paths and Elements – a support character for party buffs or enemy debuffs, and a healer or a shielder. This team comp can vary dependent on character availability and player desire.
Who is the best healer in Star Rail?
There are four characters in the Abundance Path: Luocha, Bailu, Natasha, and Lynx. Among those four, Luocha is hands-down the greatest with his off-turn healing from his skill and healing field from his Talent.
Who is the main MC in Honkai Star Rail?
Honkai: Star Rail's protagonist is called the Trailblazer, and players get to choose the protagonist's gender. Honkai: Star Rail's Kafka and Silver Wolf open the Trailblazer's container on the Herta Space Station in the prologue.