How Quantum Dots are revolutionizing Televisions and Computer Monitors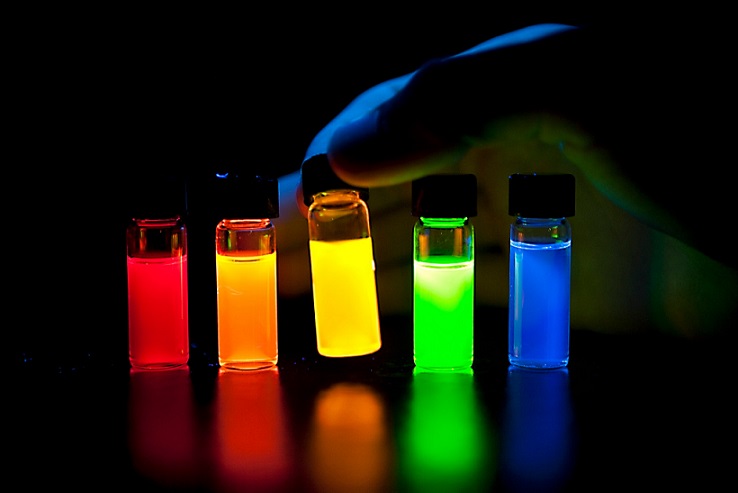 We have been hearing about nanotechnology for a while now, and it certainly will remain an important element of our future, as technology evolves. Quantum dots are part of nanotechnology, which is currently used to raise the precision and quality of televisions and computer monitors. The capacity they have to create precise colours is unique. Here are a few products that have been launched recently, which feature the quantum dots technology.
What are Quantum Dots?
The dream of scientists would be to control individual atoms. In such a case, they could become the perfect tool to store information, turning them into anything they would like. But science has shown that this is not possible. However, with quantum dots, they have found ways to turn them into precise individual colours. And now, as they learn more about them, the realm of possibilities they are offering, seems to be quite large, and should affect various sectors.
Companies such as Attonuclei work with these "artificial atoms," made from semiconductor materials, so that they can be used for different products and various utilities. The quantum dots technology most-known today, and already in use, has to do with light. It is found in the lighting system of houses and various screens (TV, computer monitors, mobile phones, etc.), as well as in the solar cell technology.
Popular Companies already Using Quantum Dots
LG
This popular brand will be launching a new line of television called QNED. They will be an addition to their already popular line: OLED. It will feature the quantum dot technology. This is an important step for the company, since it has to regain ground on their competitor, Samsung, which has already brought to market products using quantum dots. It will combine it with the NanoCell technology for a maximum result of up to 30,000 mini-LEDs per panel. The QNED line will be made available in 2021.
MSI
MSI is a company specializing in gaming. They have just unveiled their very first monitor featuring the quantum dots technology. It is their most powerful monitor on the market, and its suggested retail price is $450 for a 27-inch monitor, which can provide you with an idea of the value of the technology. This monitor is capable of reproducing accurately, lifelike images, thanks to its display of over one billion colors.
As the technology develops, there will be more companies using quantum dots, for colour purposes, but also in many other sectors. The next time you will see packaging mentioning quantum dots, you will finally know what it means!