How to Access Someone's Android Phone From Another Device
There are times when we might need remote access to Android, like when we are busy at work and can't get to our phones or when we want to watch something on our phones on the bigger screen of our computer. Or, we might want to gain remote access to someone else's Android phone without their permission so we can spy on them and find out what's going on.
In general, using third-party apps is the best way to do things, regardless of the reason. We've put together a list of great apps that can be used in any situation for your convenience.
There are multiple techniques to gain unauthorized access to an Android device. If you don't want your children or partner to do inappropriate things on the internet, you may need to monitor their smartphone usage. Using a monitoring app is the most dependable and inconspicuous approach to gaining access to someone else's phone.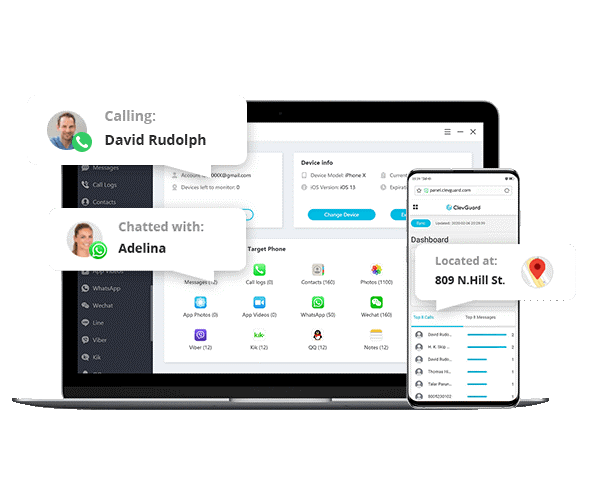 What Exactly is the Monitor App?
This program enables remote access to the phone's data, allowing you to conduct research without touching the device. Once configured, it can communicate data in real-time without being detected. Therefore, you will never again need to connect to the target phone. You can instead use any other mobile device or PC to access the online control panel.
Using KidsGuard Pro phone tracker for Android, you can remotely and discreetly access an Android smartphone. It swiftly dominates the market and receives recommendations from numerous technological websites, such as AlternativeTo and NewsBeezer, because it is adept at monitoring.

Steps to Remotely Access Someone's Android Phone
KidsGuard Pro phone tracker is an amazing android app to remotely access android phone without authorization. Only three steps are required to gain remote access to anher Android device. Android phones are accessible remotely by other Android phones and devices.
To access the KidsGuard Pro website, click the "Monitor Now" button below. Create a KidsGuard Pro account using your email address, and then select a package that meets your family's needs.
Then, visit www.clevguard.net and install KidsGuard Pro Assistant on the device you wish to safeguard. To complete the installation, adhere to the on-screen instructions. This stage requires only five minutes to complete.
After the application has been installed and removed from the home screen, the KidsGuard Pro web administration panel can be accessed to wait for the Android device to sync. You can view the complete list of information for the target device.
Call logs
Text messages
Browser history
Photos
Videos
Capture screenshot
Record calls
Keylogger
Take photos
Real-time location
Social media applications like WhatsApp, Viber, LINE, WeChat, Kik and more.
 Why You Should Choose KidsGuard Pro Remote Control App
Here are some of the reasons you should choose the KidsGuard Pro phone tracker
KidsGuard Pro is one of the best applications for remotely viewing mobile data. It can perform the following helpful functions:
No one will notice if you change the app's name or remove its symbol from the home screen. It performs its duties without producing noise or displaying notifications. Due to this issue, an Android phone can be remotely accessed without the owner's knowledge.
This plan costs only $8.32 per month, less than a single meal's daily cost. In contrast, its competitors charge three to four times as much.
If you examine the time required, you can determine how simple and quick the setup is. After that, you only need to click on the menu bar on the left to inspect any file.
This feature ensures you don't miss any crucial details since it can transfer information to the phone you wish to track in real-time.
How can you access another person's Android phone? Using KidsGuard Pro, it is relatively simple to access a phone remotely. If you have any queries or problems regarding the software, please do not hesitate to contact their customer service department. They are accessible 24 hours a day, seven days a week, making users happier.
Another Way: How to Remotely Access My Android Phone from a PC
If all you want to do is operate your Android phone from your computer, such as by using a keyboard and mouse or seeing a file on your phone on your computer's larger screen, a screen mirroring tool may be a decent option.
What is Screen Mirroring App?
Imagine for a moment that you are seeing something on your phone and that the screen you see on your phone and your computer is identified. Therefore, you can access your Android phone from your computer via screen mirroring. Screen mirroring is not challenging to comprehend. You can send the data to the associated screen via USB connection or Wi-Fi, depending on your option.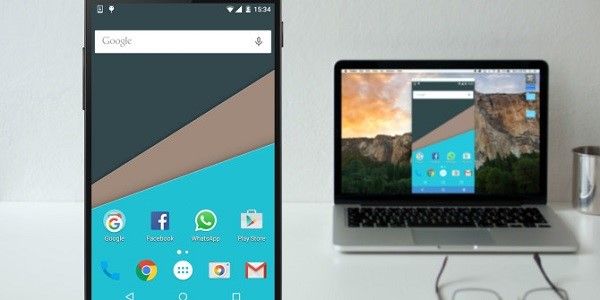 Steps to Remotely Control Android Phone from PC with Teamviewer
When you use your computer to handle your Android phone, you have numerous options for customizing its appearance. Teamviewer is one of these options. One of its numerous advantages is that it can be utilized by anyone unfamiliar with technology. Let me describe how Teamviewer operates: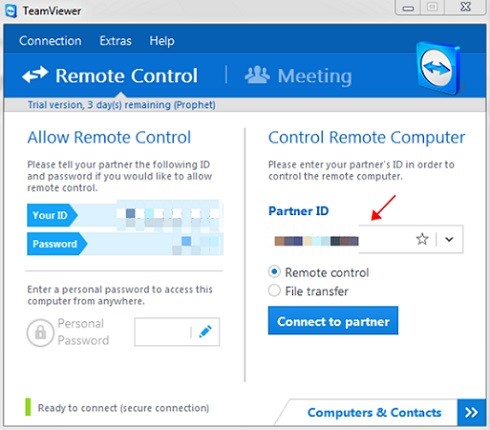 Install Teamviewer for Windows immediately if you have not done so already. After the software installation is complete, it will request a code exclusive to your Android phone.
Ensure that your PC has the latest version of Teamviewer installed.
Then, you must search the Google Play Store on your Android device for TeamViewer QuickSupport. You must enable any rights that are not currently encouraged. Your unique identifier will now appear on the screen. To initiate the connection, copy and paste this code into the Teamviewer software on your computer.
TeamViewer QuickSupport can be downloaded from the Google Play Store and installed on an Android device.
You must click a pop-up to grant remote support access if you use an Android device.
Before you may utilize remote assistance, you will be requested permission.
After properly connecting your Android to your computer, you can view it on your computer. You can access your Android through the "Remote Control" option in your computer's menu bar.
To connect a PC to an Android phone, you only need to configure the settings correctly. Following is a list of some of the best apps currently available on the market.