How to AirPlay Spotify on Vizio TV from iPhone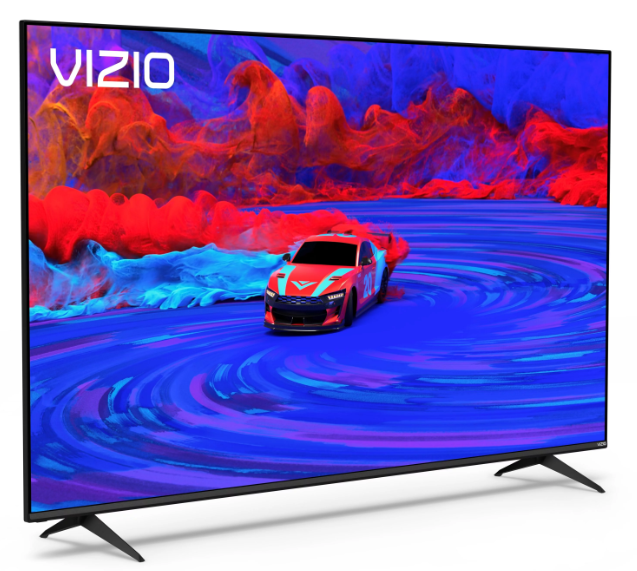 The visual and construction quality of Vizio Smart TVs are excellent. On the other hand, they neglected to include big music apps like Spotify on the list of available apps for the Vizio TV. Spotify is a music streaming service that allows users to listen to over 100 million tracks without paying a subscription fee in exchange for advertising. Spotify is no longer compatible with Vizio Smart TVs manufactured in 2017 or later as a result of a number of technical issues. Because the Vizio Smart TV supports the Chromecast device, it should not be difficult to cast the music that you are listening to on Spotify to the TV. On the other hand, if you are connected to a Wi-Fi network, you can utilize the Chromecast to attempt to play Spotify offline. This guide will walk you through the steps necessary to airplay Spotify on your Vizio TV from your iPhone:
Read Also: How to Fix a Vizio TV That Won't Stay On
How to AirPlay Spotify on Vizio TV from iPhone
1. Connect your iPhone and Vizio Smart TV to the same wireless network using the same password.
2. After turning on your Vizio television, navigate to the home screen's Extras menu using the remote control.

3. Make your selection using the drop-down option that displays, and pick Apple AirPlay.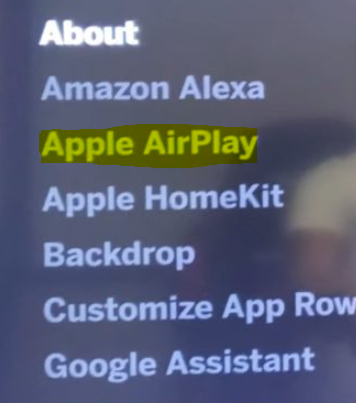 4. The AirPlay option will be deactivated by default for security reasons when setting up your device.
5. Navigate to the AirPlay option, then pick the ON button to activate the feature.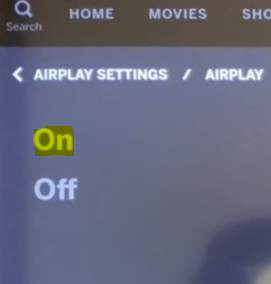 6. When you turn it on, the AirPlay icon will display on your Vizio TV screen.
7. Fire up the Spotify app on your iPhone or iPad if you're using an iOS device. If you haven't already downloaded the app onto your smartphone, you can visit the App Store and purchase it there.
8. While the song you like is playing, tap the icon that looks like a device in the upper right-hand corner of the screen.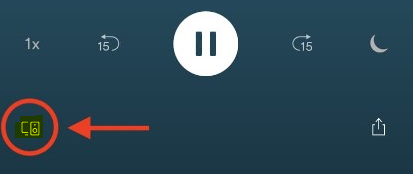 9. Select the Vizio Smart TV that you own from the list of devices that are available to you.
10. Once all the devices have been connected, the song that was previously playing on Spotify will start playing on your television.
How to Fix Spotify Not Working on Vizio Smart TV
If you have a Vizio Smart TV and are having trouble casting or AirPlaying material from Spotify, you can fix the problem using one of the ways described below.
1. Ensure that both the Vizio TV and the device you're using to cast are connected to the same WiFi network.
2. If the music you're trying to stream is lagging or buffering, check the speed of your internet connection.
3. Double-check to see if you have activated the AirPlay settings on your Vizio TV.
4. If the Spotify app does not respond or becomes unresponsive, try restarting it.
5. If your version of the Spotify app is outdated, make sure you update to the most recent version.
6. If you are using the web version of Spotify, make sure that the Chrome browser runs the most recent version of its firmware, and then give it another shot.
7. If you cannot cast Spotify to the TV, restart all the devices.
8. Ensure that your iPhone or iPad are running the most recent version of iOS.
9. If you're having trouble finding the TV you want to mirror, ensure your Vizio TV is up to date.
FAQs
Why is Spotify not working on my Vizio TV?
Users of Spotify can only access the service on select models of Apple TV and Android TV. You may need to look into alternative options in order to use Spotify on your Vizio TV. You may, for instance, utilize a Spotify music converter for Mac or Windows in order to try to get music from Spotify in MP3 format.
Do all smart TVs have Spotify?
If you have AirDroid Cast Web installed on your phone, you may use it to cast Spotify to any Smart TV. Apple TV users can connect to Spotify by downloading the app or using Airplay. Chromecast is available to users of Android TV, and any TV may access Spotify with the help of a music converter and a USB drive.
Is Spotify free on TV app?
Spotify is working to improve their Smart TV app by providing a better user experience and, more excitingly, enabling free users to log in and play music.
Can I Chromecast Spotify?
You can use a phone, tablet, desktop, laptop, or Spotify's online browser to play Spotify on Chromecast, and whichever device you cast from serves as your remote control for the Chromecast. Utilizing Spotify's "Devices" option is all that is required to establish a connection between Chromecast and Spotify.