How to Buy Shiny Rocks in Gorilla Tag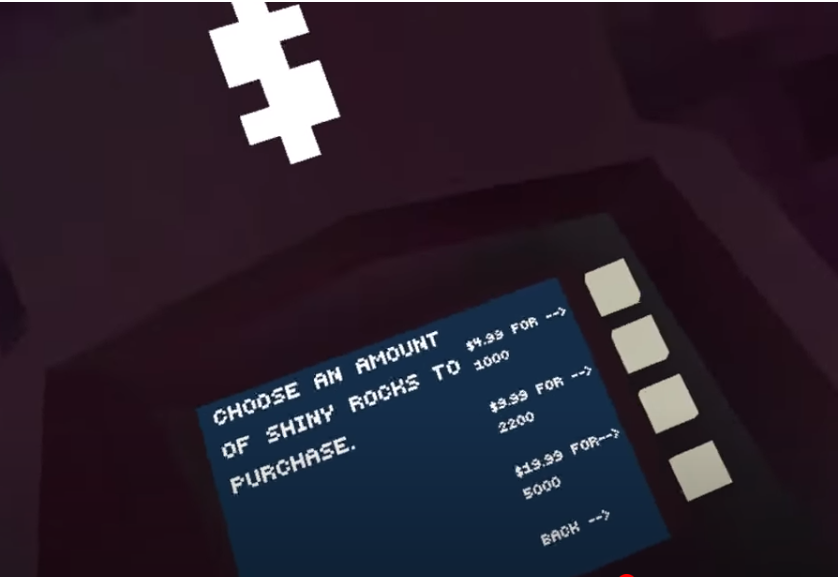 This guide is for you to follow how you can buy shiny ricks in Gorilla Tag. There are many ways to get free too but this guide is just about how to get shiny rocks in Gorilla tag.
How to Buy Shiny Rocks in Gorilla Tag on Oculus Quest 2
If you're a Gorilla Tag player looking to purchase shiny rocks on Oculus Quest 2, you've come to the right place. Shiny rocks are the game's currency, and they can be used to purchase a variety of cosmetics.
Here's a step-by-step guide on how to buy shiny rocks.
Locating the ATM
The first step is to load into the game and look to your left. You'll see a moon-looking tunnel. Move your hands to enter it instead of using a joystick. Once inside, you'll see an ATM at the end of the tunnel.
Buying Shiny Rocks
Follow the steps on the ATM to purchase shiny rocks. There are three options available:
1000 shiny rocks for US$5.00 (enough for one average hat)
2500 shiny rocks for US$10.00 (enough for one or two average hats, or possibly one slightly cooler hat)
5000 shiny rocks for US$20.00 (enough for the cooler hats)
You can purchase shiny rocks an unlimited number of times.
Buying an Early Access Pack
There's also an early access pack available for US$10.00. This is a one-time purchase that permanently unlocks a few regular hats and three exclusive hats. To purchase the early access pack:
Start at the ATM.
Go inside the mall on your left.
Keep going forward until you reach a kiosk with an "Early Access Pack" sign.
Press the button and follow the steps on the screen.
Note that the early access pack will become unavailable on the 15th, so act fast if you want it. You won't receive any refunds for regular hats that the early access pack unlocks if you already own them.
Buying a Meta Quest Gift Card
If you're still having trouble purchasing shiny rocks, you can buy a Meta Quest gift card. This will add a balance to your account, which you can then use to purchase shiny rocks in the game.
Conclusion
Buying shiny rocks in Gorilla Tag on Oculus Quest 2 is a simple process. Just locate the ATM in the game, follow the steps on the screen, and you're good to go.