How to Cancel FuboTV Subscription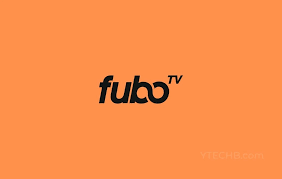 FuboTV can be streamed on a wide range of platforms, including Android and iOS mobile devices, as well as Smart TVs, Xbox, and Chromecast. You have the opportunity to sign up for a free trial of the service and watch the content of your choosing; if you enjoy the content, you can then have the option to subscribe on a monthly basis. Here is how to terminate your subscription to FuboTV.
Read Also: How to Get fuboTV on Fire Stick
How to Cancel FuboTV Subscription
The following is a list of the procedures that need to be taken in order to cancel your FuboTV membership easily:
1. Using your web browser, navigate to the FuboTV homepage.
2. Next, click the option labelled "Sign In."
3. After entering your credentials, select the Sign In option after pressing the enter key. After that, you are required to log in once more using any account you previously used, whether it be Google or Facebook.
4. After that, select your user profile.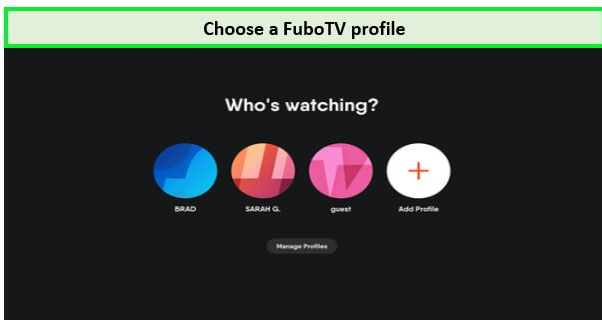 5. After that, select the symbol of your profile, and after that, select My Account. The icon for the user's profile appears on the upper-right hand corner of the window of the web browser.
6. Next, select "Subscription & Billing" from the menu on the left.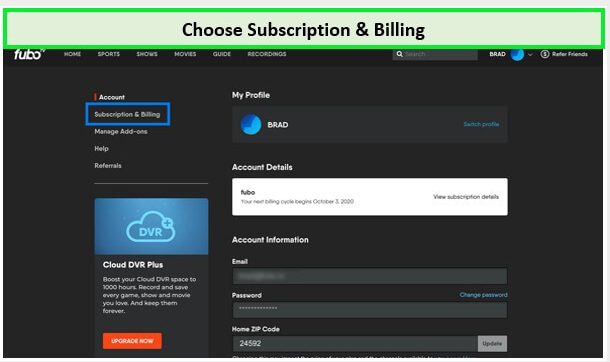 7. After that, select the option to Cancel subscription.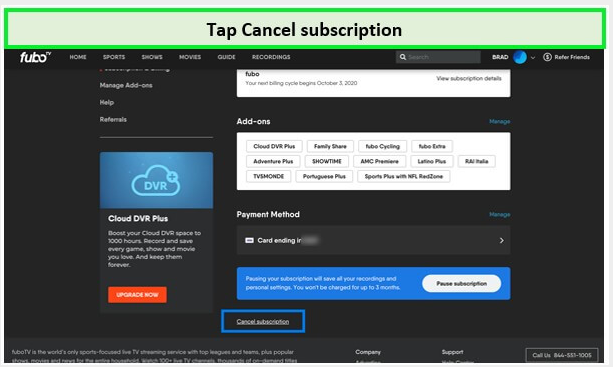 8. In the final step, pick Yes to end the trial after tapping the "Cancel My Trial" button. Be sure that you have not accidentally clicked the "Keep Watching" or "Refund Offer" buttons. You should see a confirmation message indicating that the free trial has been successfully cancelled after it has been completed.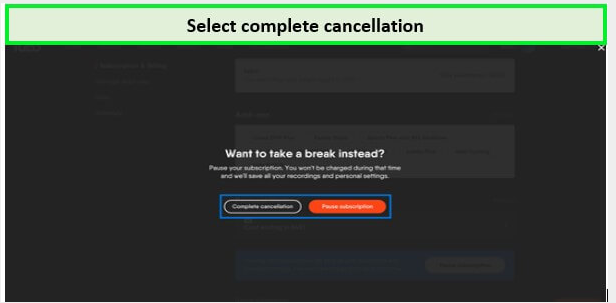 FAQs
Can I cancel fuboTV after free trial?
You will not be billed until your free trial has expired on (date), at which time you will be billed (time). This information is also accessible through the "My Account" area of the fubo.tv website. If you believe that fuboTV is not the right streaming service for you, you have the option to cancel your subscription before the end of your free trial period in order to avoid being charged for the subsequent month's membership.
How do I access my Fubo account?
When you run the fuboTV app, simply click the SIGN IN option and enter the email address you used to register for fubo along with your password using the keyboard that is either integrated into the device or displayed on the screen. The option to sign in with an activation code is now available on any and all connected devices, including TVs and game consoles.
Is fuboTV free on Roku?
Only new customers are eligible for the free trial offer. Roku In-App Billing allows for the purchase of the Pro, Elite, Ultimate, and Latino subscription tiers. You will need to sign up for a subscription directly on www.fubo.tv if you would like to subscribe to a different basic package and/or add any Add-ons to your subscription that are not included in any of the existing bundles.
How much is fuboTV per month?
fuboTV provides three different subscription packages: Pro (130+ channels, 1,000 hr. cloud DVR), Elite (190+ channels, 1,000 hr. cloud DVR) for $79.99 a month, and Ultimate (230+ channels, 1,000 hr. cloud DVR).
Is Peacock free with FUBO?
Peacock Originals are not included in the fuboTV streaming service in any way, shape, or form.