How to Cancel Peacock TV on a Firestick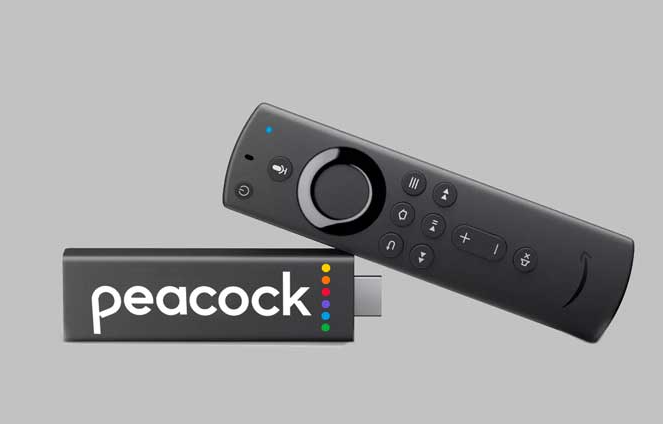 Peacock TV has made it much easier to terminate your subscription by streamlining the process and making it as painless as possible, regardless of whether you are nearing the end of your free trial or have just decided to stop being a paid subscriber. If at any time in the future you decide that you no longer want to use the Peacock streaming service, this page will walk you through the steps necessary to cancel Peacock TV on a Firestick. So let's get started:
Read Also: How to Download Xfinity Stream on Firestick
How to Cancel Peacock TV on a Firestick
By adhering to the steps that are outlined in the following guide, you will be able to terminate your subscription to Peacock TV on Firestick.
1. Simply select the cog icon that may be seen in the top right hand corner of the display to bring up the menu of configuration options.

2. You can make a choice by going to "Account & Profile Settings."

3. Navigate to "Prime Video."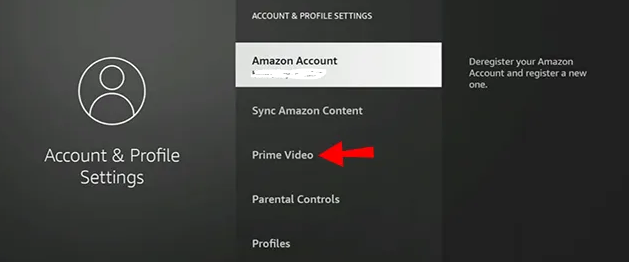 4. Simply click the "Subscriptions" option whenever you want to sign up for a Prime Video channel.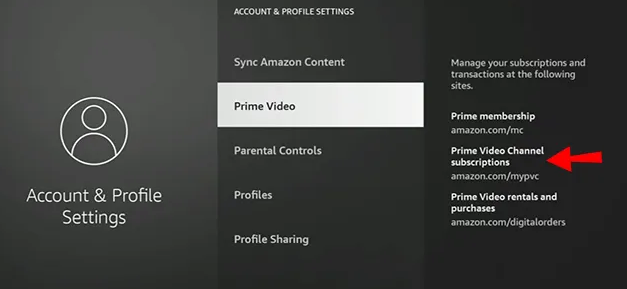 5. After this procedure is finished, a new window will open for you to navigate to. Find the Peacock TV app on your device, and then choose the option labeled "Cancel Channels."

6. To disable the automatic renewal feature, tap the option that says "Turn off auto-renew and watch until [Date]." The day that your subscription will end will be pre-populated in the blank space provided by the date field.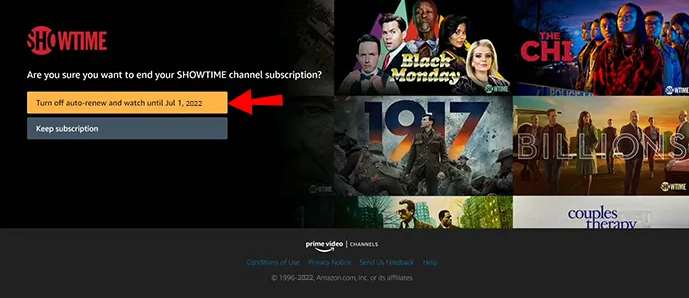 7. When you have finished canceling the subscription on your Firestick, an email notification will be issued to the email address that you used to sign up for the account confirming that you have successfully canceled the subscription.
FAQs
How do I delete my Peacock TV account?
When you highlight a profile, a pencil icon will appear next to it, indicating that you have editing permissions for that profile. After you have made this selection, you will be given the opportunity to choose a new avatar and remove your profile. You will need to select the 'Delete Profile' option after navigating to it. By clicking this button, you will be taken to a site where you can confirm the deletion of your profile.
What happens if I cancel Peacock?
You will still have access to Premium content until the end of your monthly cycle even if you cancel your Peacock Premium or Peacock Premium Plus plan. After that, you will be able to view a constrained selection of Peacock's material without paying a subscription fee. If you ever find that you need more, you will always have the option to switch to a premium plan within your existing account.
How long does it take for Peacock to delete account?
Neither Peacock nor NBCUniversal will divulge a time estimate for when you will receive a response or when your account will be deactivated. Within a few weeks to a month, you should hopefully receive confirmation that the information has been deleted.
Is Peacock ending free?
Peacock will no longer be offered as a complimentary service with Xfinity's products and services beginning on June 26, 2023. When that time comes, you will be given a free trial version of some of Peacock's programming. If you are qualified, you will be given the opportunity to take advantage of a time-limited promotion that gives you the chance to renew your subscription to Peacock Premium.
Is Peacock hard to cancel?
Launch the Google Play app, and then navigate to your profile within the app. After selecting Payments & Subscriptions, choose the Subscriptions option from the menu. Find the Peacock subscription in the list of active subscriptions, and then tap on it. To terminate your subscription to Peacock Premium on your mobile device, use the Cancel Subscription option.