How to Change Facebook Page URL
Facebook page URLs are important for branding and marketing purposes. If you have ever wanted to change your Facebook page URL, you may be wondering how to go about doing it. In this step-by-step guide, we will walk you through the process of changing your Facebook page URL. Keep in mind that this process can only be completed by the page administrator.
Read Also:
How to Change Facebook Page URL
Because the mobile app version of Facebook does not permit users to alter their usernames, we will be using the browser version of Facebook for this tutorial. Once you have successfully logged in through your browser, proceed to the site where you wish to alter your username and navigate there. After that, go to the bottom of the left sidebar and select Settings.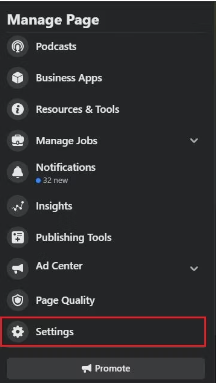 After that, you will need to select Page Info from the menu on the left sidebar of the screen.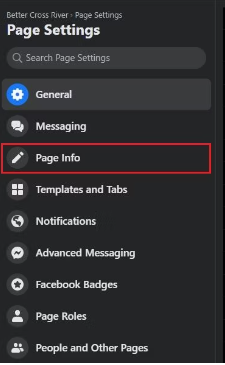 After you have finished the procedures in the previous section, proceed to the next section and fill out the Username form with your desired username.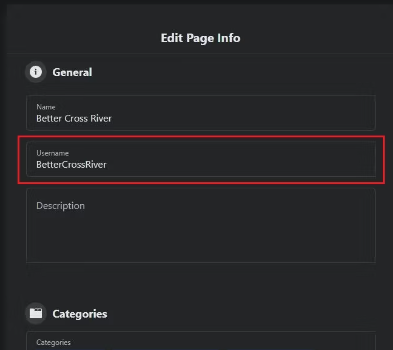 After you have provided your username, click anywhere on the page where there is a blank space to apply your changes. Your page's username will be immediately updated, and Facebook will alter its URL to read facebook.com/NewUsername from its previous address, which was facebook.com/OldUsername.
FAQs
Why can't I change my Facebook page name?
If you have access to a Page on Facebook, you are able to switch into that Page and submit a request to modify the name of the Page on Facebook. You are unable to submit a request to change the name of your Page if you have task access to that Page. Sign into Facebook using a computer, and once you're logged in, navigate to the Page for which you wish to submit a name change request.
What is Facebook link URL?
If you are utilising a computer, you may locate a Facebook URL in the address bar that is located at the very top of the browser. Tap the menu with the three dots in the upper-right corner of the mobile app. The URL for a personal page will be located in the section labelled "Profile link."
Why does my Facebook page URL have numbers?
Following the www.facebook.com/ portion of the initial URL that Facebook assigns to a business page, there will be a series of numbers that are unrelated to your company. It will be tough to explain to people how to locate your Facebook page if the URL is that long, and it will not look well on your business card or any other marketing materials you use.
What is my Facebook URL for my business page?
Sign into your Facebook account. Utilizing the search box located at the very top of Facebook, look for your fan page or company page. Check the 'address' bar at the top of your browser. It will display Facebook's URL followed by your company's name or ID, whatever you want.
What is your URL address?
The precise location of a document or webpage on the World Wide Web. There are many URLs associated with Google, such as www.google.com, adwords.googleblog.com, and http://www.google.com/intl/en/privacy. Some of Google's most popular URLs include these. Websites, just like physical locations such as houses and buildings, are identified by a specific address that can be used by users to find them on the internet.