How to Change the Page Orientation in Google Docs on Your PC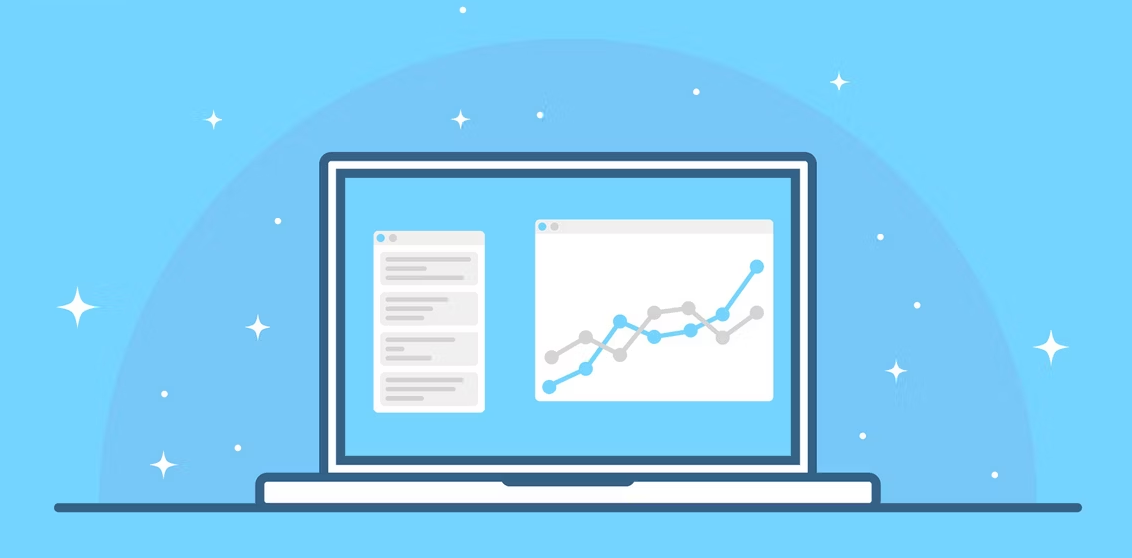 The majority of the documents that we produce every day are formatted in portrait orientation, and their typical width and height dimensions are 8.5 inches wide by 11 inches tall. On the other hand, there may be situations in which you need to generate a document in the landscape orientation. It is possible that doing so will be required in order to create a table that is wider or to print a sign that is horizontal.
If you want to change the page orientation to a different option, all you have to do with Google Docs is click a few buttons. This tutorial will show you how to change the orientation of a complete document that you have open in Google Docs on your personal computer. So let's get started:
Read Also: How to Edit Google Docs Offline on Your Desktop
How to Change the Page Orientation in Google Docs on Your PC
1. Launch a web browser on your computer and access a document that is saved in Google Docs.
2. Go to the menu bar and click "File"; then, from the submenu that appears, click "Page setup."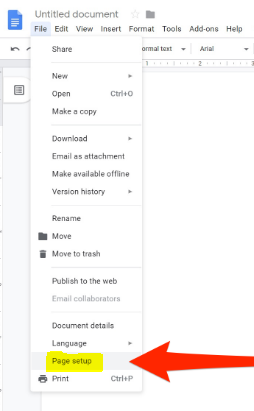 3. In the dialogue box labelled "Page settings," choose whether the "Portrait" or "Landscape" orientation is appropriate for the document you are working on.
4. When you are completed, you can move on to step four by clicking the "OK" button.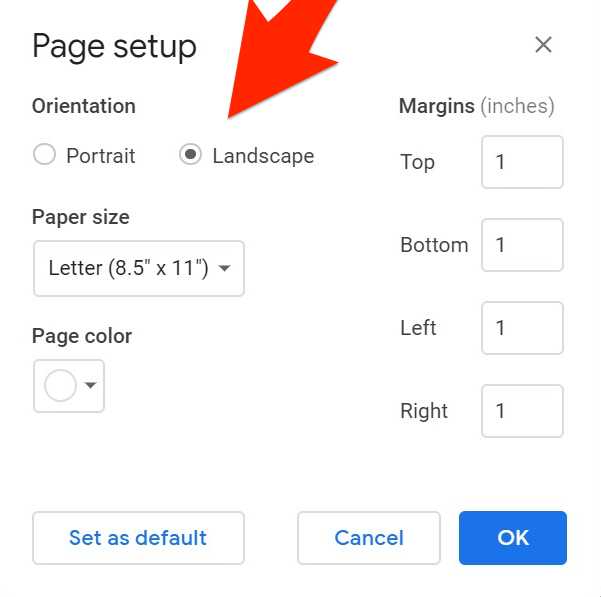 If you want to change the orientation that is used by default for documents, you must make sure that you exit the Page setup dialogue box before clicking the "Set as default" option. For example, if the vast majority of the documents you make are often created in landscape mode, you might want all new blank documents to open in that manner by default. You can accomplish this by clicking the button labelled "Set as default."
FAQs
Why won't Google Docs let me change to landscape?
Sign in to Google Drive, and either create a new document or open one that already exists in Google Docs. Use the menu to get to File > Page setup. Make your selection in the Page setting dialogue box according to whether you wish to use the Portrait or Landscape orientation. To leave, click the OK button.
Why can I no longer rotate my screen?
You have the option to re-enable screen auto-rotate on your phone in the event that the Android screen rotation not functioning problem occurs to you or if you simply do not like using the feature. Locate the "Auto-rotate" tile in the quick-setting panel and activate it by clicking on it. You can activate it by going to Settings > Display > Auto-rotate screen. Another option is to press the corresponding button.
Where is rotation lock in settings?
Swipe down from the top of the screen to open the Quick settings window, which will allow you to make adjustments to the screen rotation settings. Look for the icon that represents the screen's orientation. It is possible that you will need to seek for the Portrait, Landscape, or Auto Rotate icon depending on the settings that you have chosen.
Why is my Google sideways?
This option can be found within the menu labelled "Quick Settings." If you see the words "Auto rotate" highlighted in blue, then the feature is currently active. If there isn't an icon labelled Auto rotate but there is one labelled Portrait instead, auto rotation has been turned off. To activate automatic rotation, tap the Portrait button.