How to Edit Google Docs Offline on Your Desktop
Google Docs is wonderful, but if you accidentally disconnect from the internet, you will immediately lose access to all editing capabilities. You can sync any Google Docs file to your device so you can edit it even when you don't have internet access if you enable this feature while you still have access to the internet. This is a common problem that can be avoided. You will learn how to edit Google Docs offline on a desktop computer by reading this post.
Read Also: How to Email a Google Docs From Gmail on Desktop
How to Edit Google Docs Offline on Your Desktop
1. Start up Google Chrome and sign in to your account by providing your credentials after it has finished loading.
2. Navigate to the section that is labelled "Offline," and then select the checkbox that is situated next to the phrase "Create, open, and modify your recent Google Docs, Sheets, and Slides files on this device when offline."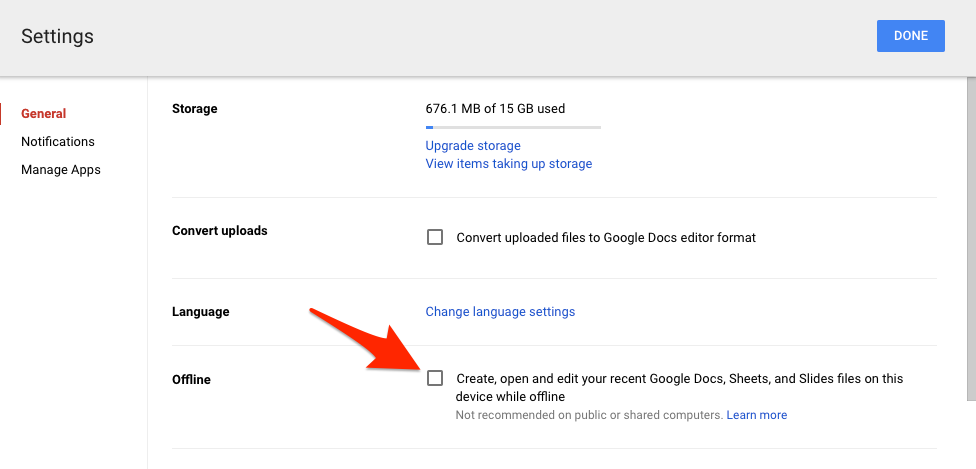 3. In your browser, any pages of Google Docs that are now open should be refreshed.
4. While on the main page for Google Docs, right-click on any file, and then from the menu that appears, select Available offline. This will make it possible for you to download specific files.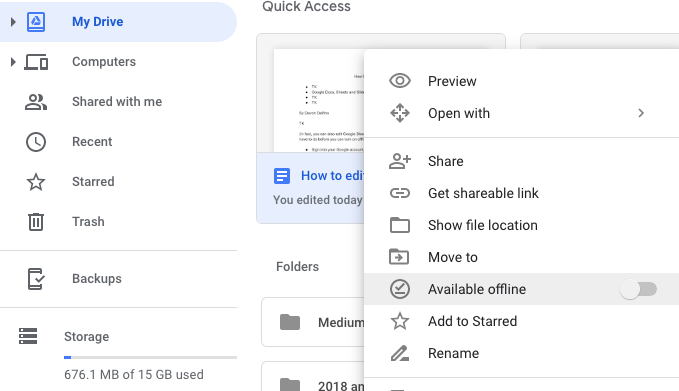 FAQs
Where do Google Docs save on my computer?
You can save a copy of a shared Google Docs file into the folder on your computer, or you can save the Google Docs file itself onto your computer. Google Docs will save your file in Google Drive automatically as soon as you stop working on it, but you also have the option to save a copy of the file in Google Drive.
Is it better to write on Google Docs or word?
It is essential that you question yourself if you need a straightforward word processor or if you want to be able to quickly exchange files with other people. If you need to collaborate on projects with other people, exchange files with others, or work on the cloud with optimal backup choices, Google Docs is the ideal option for you to use.
What are the cons of Google Docs?
The presentation programme in Google Docs is the service's most notable shortcoming. It is not the most effective programme for making presentations, and in my opinion, it is not even close to being on par with PowerPoint. The presentation programme that is included with Google Docs does not feature a selection of different styles or themes, templates, charts or graphs, or slide transitions.
Is Google Docs free offline?
Offline work on your Google Drive files is possible, but getting to a location where there is no internet connection requires a few more steps. Here's how you can view your Google Docs, Sheets, and Slides files even when you're not connected to the internet. When it comes to a free text editor, it's difficult to find a better option than Google Docs.
Is Google Docs offline safe?
Both while in transit and while stored, data is encrypted. We will save this information on your device if you choose to access these files in an offline mode. Your Google Account already has built-in security that can identify and stop threats like spam, phishing, and malware when it encounters them. Your activity is saved using rigorous practises and industry standards.