How to Change Your Email on a PS4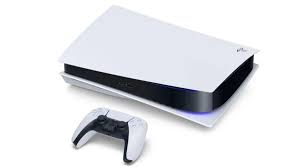 You are able to update your privacy information by changing your email address on a PS4. This is especially useful if your account houses an email address that you no longer use or do not have access to. You will need to remember the email address that is associated with your account in order to log in and verify your account, reaffirm that your personal information is safe, and obtain any updates regarding your account. This is the most critical requirement. Here is how you may update your email address on a PS4 either on the console itself or on the website for PlayStation.
Read Also: How to Gift Games on a PS4
How to Change Your Email on a PS4
1. Start up your PlayStation 4 (PS4) gaming system.
2. Go to the bottom of the page and click on "Settings." After selecting "Sign-in ID" from the drop-down menu that appears after clicking "Account Information," you will be prompted to enter the password that is connected to your account.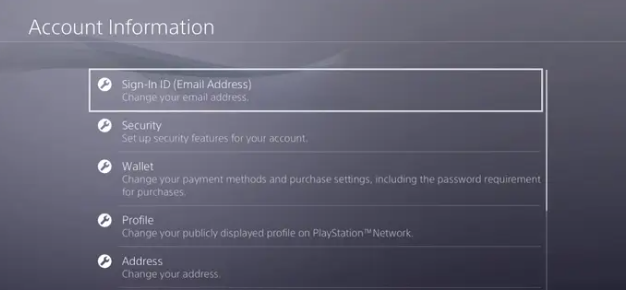 3. After you have successfully entered into your account, go to "Edit Profile" and enter your new email address before clicking the "Confirm" button.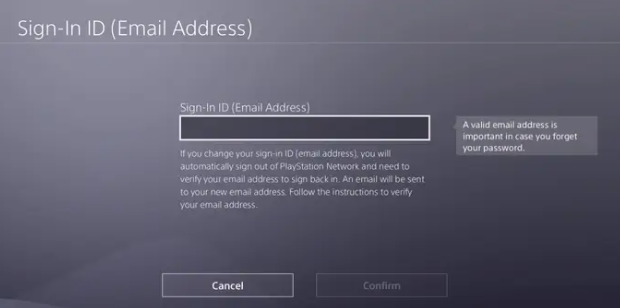 4. After you have gone through the steps necessary to validate your new email address, PlayStation will send you a link to the new email address. Simply follow the link provided in order to validate the new email address that has been associated with your account.
After your new email address has been verified, an email will be sent to both of your email addresses (the old and the new), informing you that your account now requires a new email address to log in.
FAQs
Can I merge two PSN accounts?
You can do this by integrating your accounts and your data as follows:
You will be able to sign in to such services utilising the same sign-in ID and password that you already use for another account. You won't need to handle your primary account information on a separate basis for each participating Sony service.
Can you have 2 PSN accounts with the same email?
Because you cannot create numerous PlayStation Network IDs under one email while using the same system, you will need to use a different email address for each individual PSN account you have.
Can you delete a Playstation account?
By going to the Login Settings menu on your PS4, you will be able to remove your account. When a PS4 user account is deleted, all of the data and screenshots that are associated with the account will also be deleted. You also have the option to close your PSN account, although doing so is a more permanent solution that would remove your ID.
Is it easy to change email address?
You won't be able to change your email address with the majority of email providers; thus, you'll need to sign up for a brand-new account and then transfer all of your information to the new one. You can make the procedure significantly less taxing on your sanity by putting in place appropriate message forwarding and advising them of the change.
What is my Gmail address?
Find the email address you choose when you set up your Gmail account by doing the following: To access your profile photo or avatar in the top right corner of Gmail, click on it. View the primary email address associated with your Gmail account that is listed under your name. If you have multiple Gmail accounts that are connected, the currently active account will always be presented first.