How to Change Your Twitter Password on Your Mobile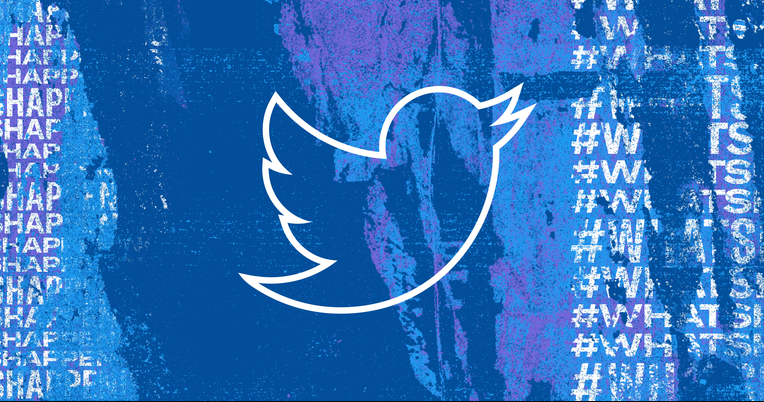 In order to avoid having your Twitter account compromised by cybercriminals, it is essential to keep your login information up to current on a consistent basis. This post will guide you through the steps necessary to change your Twitter password with the mobile app that is installed on your device. So let's get started:
Read Also: How to Change Your Birthday on Twitter
How to Change Your Twitter Password on Your Mobile
You can change your Twitter password just as easily with the Twitter mobile app as you can on the Twitter website. The two processes are virtually identical.
1. Launch the Twitter application on the mobile device you're now using.
2. To view your profile, tap the image of it.
3. Make your selection by going to the footer of the display and selecting the drop-down option that says "Settings and Privacy."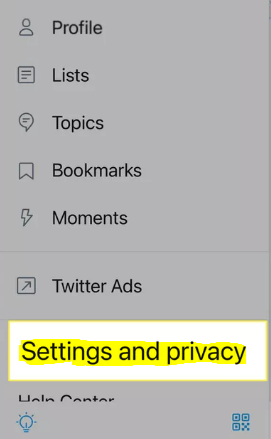 4. To access the Account tab, simply pick it.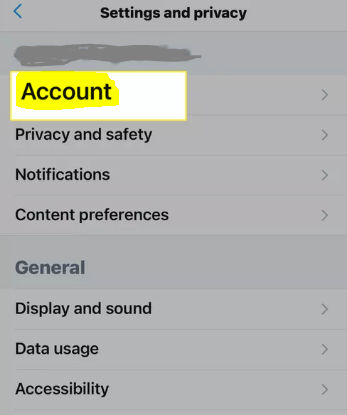 5. To make a change to your password, go to the "Login and security" header and select the "Password" option from the drop-down menu that follows.
6. It would be helpful if you could key in your current password into the box that is labelled "Existing password." You can find this box on the login page.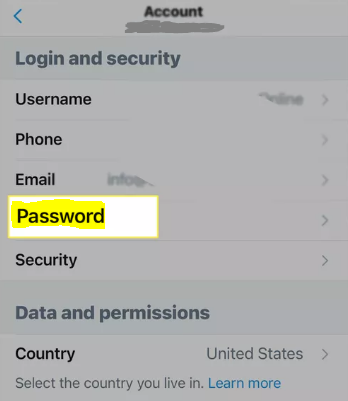 7. In the box labelled "New password," write in the new password that you wish to use going forward in order to continue using the website.
8. Again, enter the new password, but this time into the text box that is labelled "Confirm password," so that it may be validated.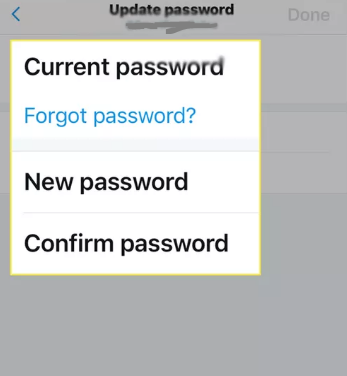 9. Tap Update Password.
10. You will be needed to check in with the new password whenever you access your Twitter account in the future. This is because the password is being updated.
FAQs
What happens if I forgot my Twitter password?
On the page that welcomes you, choose Sign in, and then continue. Forgot password? Please enter the email address or username associated with the account for which you are attempting to reset the password. You have the option to obtain a password reset through text message if the account already has a phone number linked with it.
Does changing Twitter password log out of all devices?
Changing the password of an account does not instantly log the user out of the account in the Twitter application for iOS or Twitter application for Android. Sign in to your account online and navigate to the settings page for your device, then go to the section labelled "Apps."
Navigate to the page on Twitter that allows you to restore your password. Start by trying it using the username. Twitter will ask you for the email address that is linked with your account if you input a valid username when you sign in to your account. You will be able to proceed after receiving a link to reset your password by email if you enter a valid email address.
Why is Twitter saying my password is wrong?
Verify the accuracy of the information you're using by logging in to your Twitter account on a desktop computer with the same username and password that you use on your mobile device. Twitter may be warning you that the combination you're using is invalid. Make sure the date and time on your phone are accurate according to the time zone you are in.
What do Twitter passwords require?
Your password needs to be a minimum of ten characters long and include a combination of uppercase and lowercase letters, numbers, and special characters. Passphrases, not passwords, should be used. Avoid using terms or phrases that are commonly found in dictionaries since they are predictable and simple to misinterpret.