How to Clear All Notifications At Once On iPhone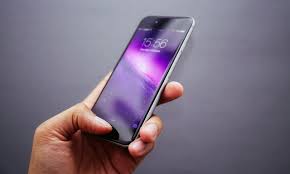 If you haven't touched your iPhone for a few hours, there must be a mountain of notifications waiting for you when you do. There are instances when the option to delete notifications will only be available for very old ones, and you will still be required to clear the remainder of them one at a time. We have a few tips and tactics that will allow you to silence all of the notifications on your iPhone at once. Let's begin.
Read Also: How to Create a Whatsapp Group on iPhone
How to Clear All Notifications At Once On iPhone
If your iPhone supports 3D touch, following the steps below will allow you to delete all notifications at once.
1. On your iPhone, navigate to the Notification Center by sliding down from the top of the screen (from top-left corner).
2. The notifications that have been delivered to your device will be displayed in the Notification Center with a "X" at the top of the list of notifications.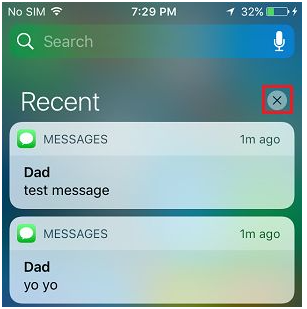 3. Swipe to the left on the notification that you wish to erase and then tap the Clear button that appears when it appears on the screen to clear individual alerts.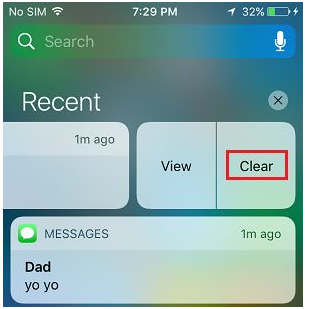 4. To clear all notifications, tap and hold the X button for a few seconds until the "Clear All Notifications" popup appears. This is the fourth step in the process.
5. To immediately remove all notifications from your device, select the "Clear All Notifications" option from the menu.

At the moment, you can take advantage of this feature on any iPhone model that offers 3D touch capabilities. It is hoped that in the future, other touch devices that do not utilize 3D technology will also be supported.
FAQs
Can you clear all iPhone notifications at once?
To delete notifications, swipe left on a notice or set of notifications and then select Clear or Clear All from the menu that appears.
Why wont my notifications go away?
The quickest approach to get rid of a notice that won't go away on an Android device. To get rid of a notice that won't go away on Android as quickly as possible, you should first press and hold on it. You also have the option of swiping the notification to the left or right to display a gear symbol on either side, and then tapping on either of those icons. The notification gets more detailed.
Why is a notification stuck on my screen?
That seems to be just a minor software glitch, so make sure you have a backup of the phone before attempting to reset it to factory settings: Turn off your device, then press and hold the "Volume up" and "Bixby" buttons simultaneously. Maintain your grip on both buttons, then press and immediately let go of the "Power" button to turn the gadget on.
Where is the Notification Center on iPhone?
The history of your notifications is displayed in the Notification Center, allowing you to browse back through time and review what you may have missed. There are two ways to view the notifications that have been sent to you by the Notification Center: Swipe up from the screen's centre to unlock the device if you're on the Lock Screen. To access this screen from any other one, swipe down from the middle of the top of your screen.
Why is there a red dot on my notifications?
If there are alerts that have not been read, your Apple Watch will display a red dot to let you know. Swipe down on the screen of your Apple Watch to access the notifications, and do so in order to get rid of the red dot.