How to Connect a Speaker to your PS4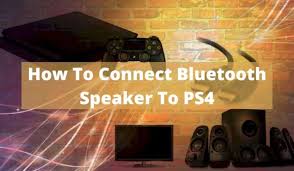 Your PlayStation 4 console does not support connecting to Bluetooth speakers, unfortunately. The PlayStation 4 is incompatible with the vast majority of Bluetooth accessories; therefore, if you want to connect Bluetooth headphones to your PS4, you will also need to ensure that the headphones are of a specific type. However, you will need to make use of other means in order to connect the speakers. The procedure is as follows.
Read Also: How To Unlink Spotify From PS4
How to Connect a Speaker to your PS4 With An Audio Cable
If you want to connect a speaker to your PlayStation 4 (whether it be Bluetooth or wired), the easiest way to do so is to use a 3.5 mm audio cable and connect the speaker to the DualShock 4 controller.
1. Insert a 3.5 mm audio cable into the port located on your PS4 controller. The other end of the cable should be connected to the output of your speaker.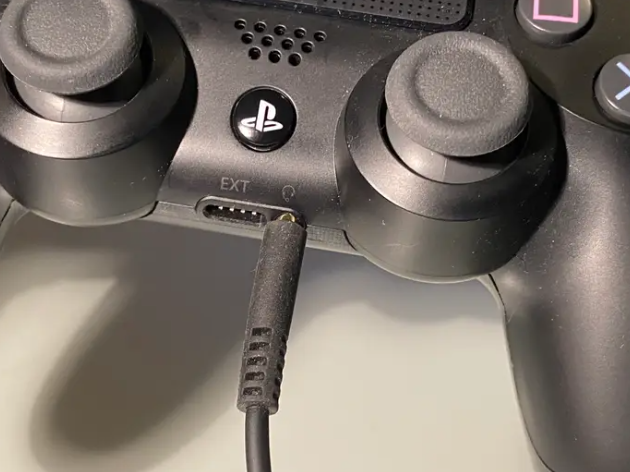 2. Select "Settings" from the available options on the controller.
3. Navigate to the "Devices" menu, then select "Audio Devices."
4. Navigate to the "Output Device" menu, and if it isn't already set to the "Headset Connected to Controller" option, change it to that setting.

5. Go to "Output to Headphones" and make sure the "All Audio" option is selected there.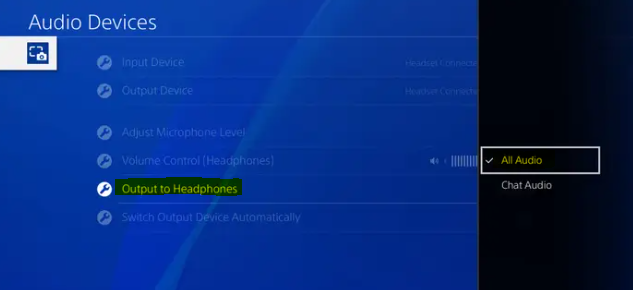 The sound should now come out of the speaker whenever you use the PlayStation 4.
FAQs
Does PS4 have audio out?
PS4 console primary output port
It is typically not essential to make any adjustments to these settings as the PlayStation 4 will automatically output sound via HDMI. You are able to make manual adjustments to the audio output setting on the PS4 system if you attach a device to the DIGITAL OUT (OPTICAL) connection. An example of this would be an AV amplifier for a home theatre.
Can I connect Bluetooth speaker to PS4?
No. Because the PlayStation 4 does not come equipped with a Bluetooth adaptor, it is not possible to connect Bluetooth speakers to the console. If you need to establish a wireless connection to the speaker, you can do it through your television set.
Does PS4 have an AUX port?
Utilizing a Speaker That Is Wireless Spend some money on an auxiliary cable. Unfortunately, Sony does not permit you to connect your Bluetooth speaker to your PS4 via Bluetooth; however, you are able to hard-wire your speaker by using a 3.5 millimetre audio connector, which is also known as an auxiliary cord.
Does a PS4 have Bluetooth?
Bluetooth headphones are the superior option, despite the fact that your PS4 enables you to use any set of headphones by just plugging them into the controller. Because it has built-in support for Bluetooth, your PlayStation 4 enables you to connect virtually any pair of headphones to it without the need for a cumbersome cord.
What outputs does a PS4 have?
The inputs and the outputs
HDMI and optical S/PDIF are two of the available alternatives for audio/video output. If the user does not count the 3.5 mm audio jack that is located on the DualShock 4, the PlayStation 4 does not have an analogue audio or video output. Wi-Fi IEEE 802.11 a/b/g/n/ac and Bluetooth version 4 are built into the PS4 Slim (CUH-2000 series) console.