How to Connect Bluetooth Headphones to a Nintendo Switch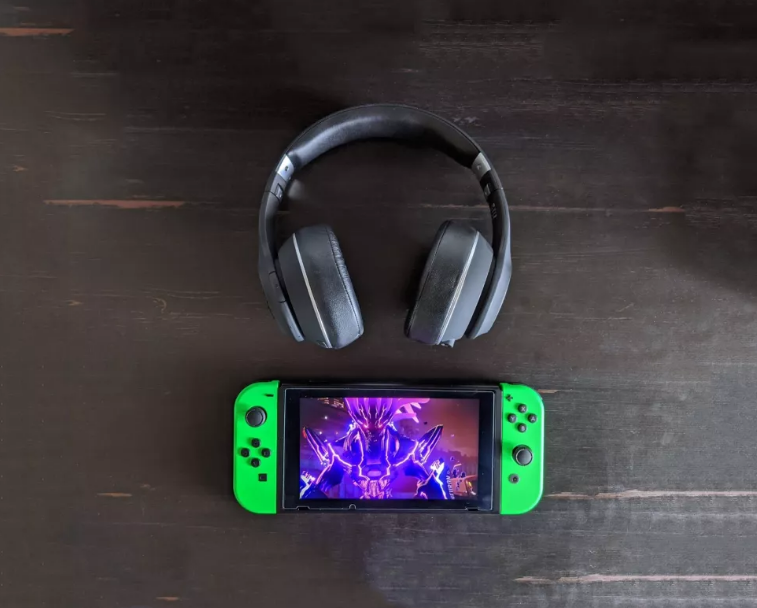 There are a few Bluetooth headsets that cannot be used with the Switch due to compatibility issues. Be sure to review the authorized headsets on the confirmed list before you go out and buy one for it. In order to successfully pair a Bluetooth headset with a Nintendo Switch, you will need to follow the steps outlined in this guide. So let's get started:
Read Also: How to Set Airplane Mode on Nintendo Switch
How to Connect Bluetooth Headphones to a Nintendo Switch
Proceed in the manner that is described here:
1. You need to activate the pairing mode on the headset you're using. The most popular way to do this is to press and hold the power button until a flashing light comes on the screen. This can be done in a number of different ways, depending on the manufacturer of the device, but it is the most typical approach.
2. Visit the home screen of your Switch in order to access the menu containing System Settings.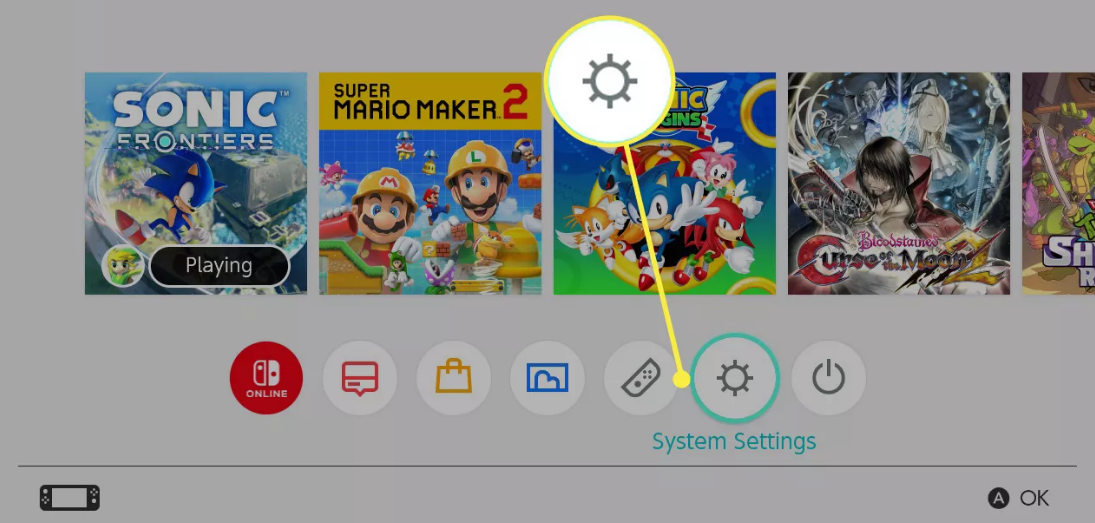 3. Utilize the function known as Bluetooth Audio.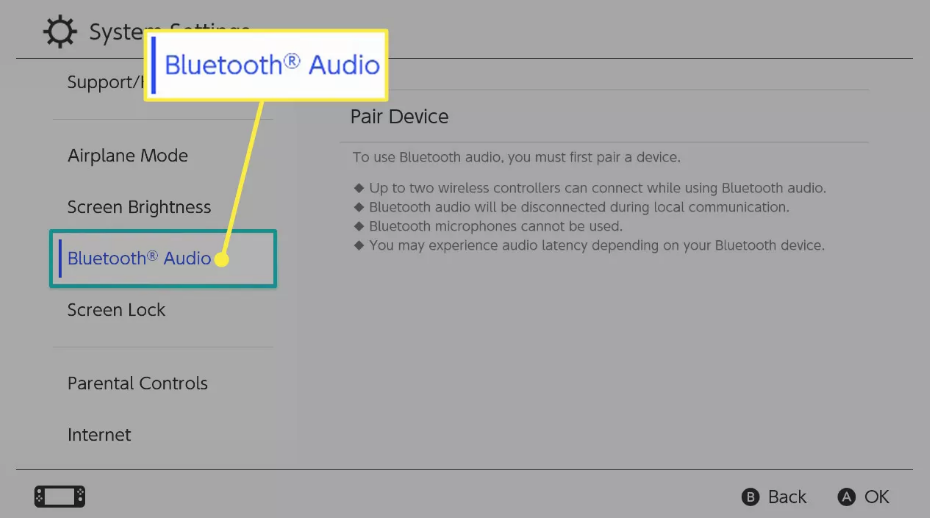 4. Tap the button labelled Pair Device.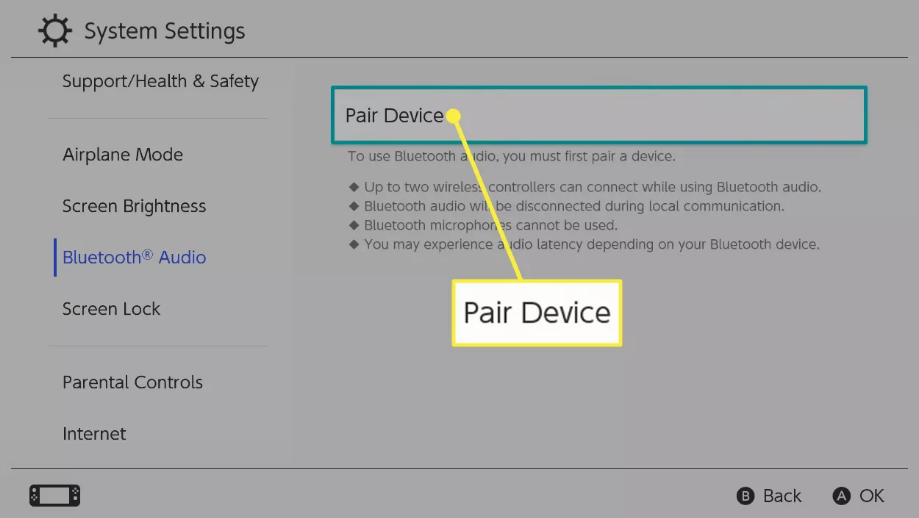 5. Utilizing the drop-down menu, choose a headset to purchase from the options that are now available. After that, it must begin the process of establishing a connection to the Switch.
FAQs
Why won't my Bluetooth headphones connect to my switch?
Make sure that your operating system is running the most recent version available. To restart the console, press and hold the POWER Button for three seconds, then go to the Options menu and select Restart from the Power menu. Turn off the audio device that is connected by Bluetooth, and then turn it back on. Check that it has a full charge and that it is in a state where it may be searched or paired.
Will any Bluetooth headset work with Switch?
The Nintendo Switch now has compatibility for Bluetooth headphones, which means you can toss out that third-party adaptor you've been using. This means that your AirPods, Bose headphones, or any other Bluetooth-enabled headsets may be synced directly to your Switch for hassle-free wireless music when you are engaging in combat with Bowser or exploring Hyrule on the fly.
Is Nintendo Switch Bluetooth enabled?
One of the most frequently desired additions to the Nintendo Switch has been the ability to stream audio wirelessly via Bluetooth. In late 2021, it was finally made available to users after receiving a software upgrade. At this time, audio through Bluetooth is functional on all Switch versions, including the Switch with an OLED screen.
Why is Bluetooth not finding devices?
To reset your Wi-Fi, mobile, and Bluetooth settings on an Android phone, navigate to Settings > System > Advanced > Reset Options > Reset Wi-fi, mobile, and Bluetooth. You will need to restart your phone or tablet, then navigate to the Settings menu on your iOS or iPadOS device, select the Bluetooth option, tap the info icon, and select the option to Forget This Device for each of your paired devices.
Which Switch has Bluetooth?
Because of the 13.0 software update, the Nintendo Switch and Switch Lite are both compatible with Bluetooth headphones now. Prior to the update, the Nintendo Switch's Bluetooth connectivity was limited to its wireless controllers and did not have any provision for Bluetooth audio support.