How to Create a Online Family Plan Group on Nintendo Switch

The Nintendo Switch Online Family Membership is a unique membership class that is available for purchase through the Nintendo Switch Online service. A maximum of eight Nintendo account holders can participate in online play of Nintendo Switch games when using a Nintendo family plan. This guide will walk you through the steps necessary to set up an online family plan group on your Nintendo Switch. So let's get started:
Read Also: How to Archive a Game on Nintendo Switch
How to Create a Online Family Plan Group on Nintendo Switch
The individual who initiates the family plan will be the one accountable for the payment of the yearly membership price in addition to the addition and deletion of other accounts. The following steps must be taken in order to create a Nintendo Switch family plan and add members to the group:
1. Launch your preferred web browser and navigate to the Nintendo Switch Online memberships page.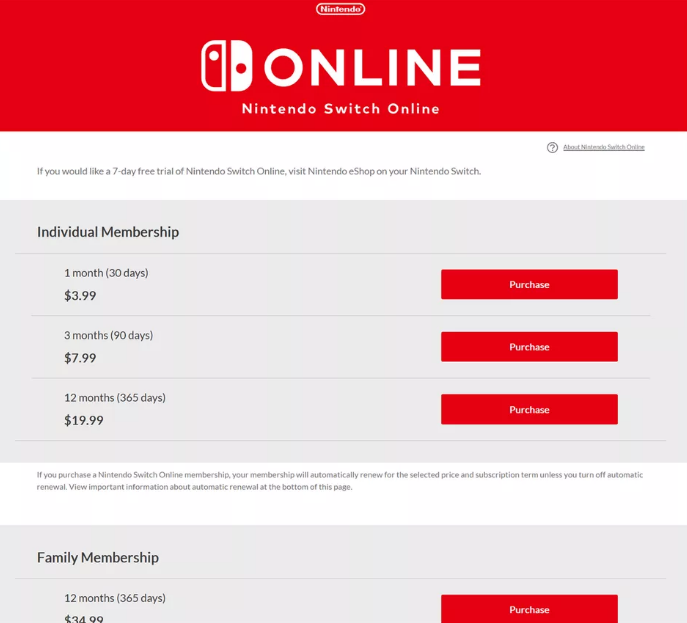 2. Select Purchase after scrolling down to the Family Membership option.

3. You can access your Nintendo account by logging in.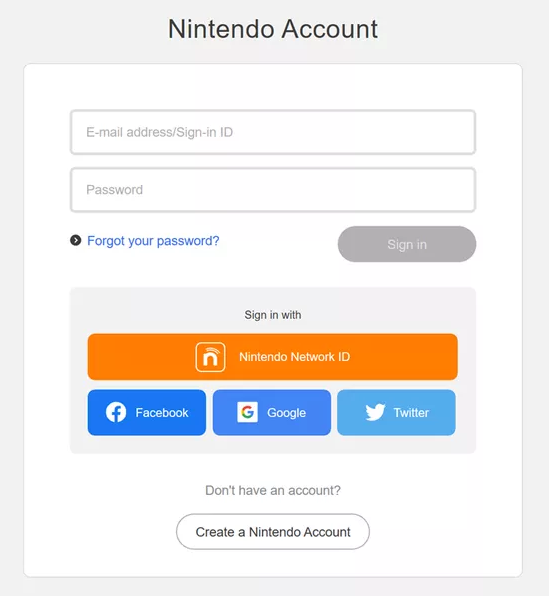 4. After successfully logging in, the page will refresh itself. Continue scrolling down until you reach the Family Membership section, and then select Buy Now.

5. Visit the Family Group section of your Nintendo Account once you have activated your Nintendo Switch Online Family Membership membership.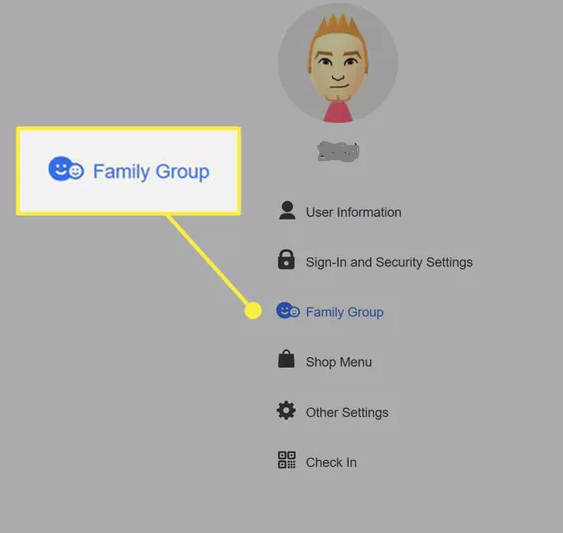 6. Choose to add a new member.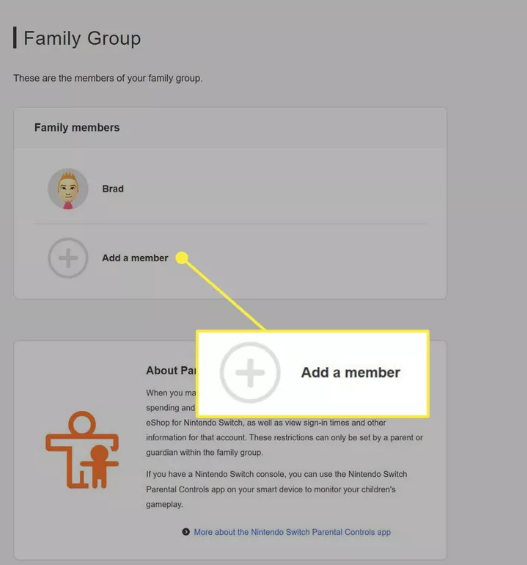 7. Choose to Invite to Family Group from the menu.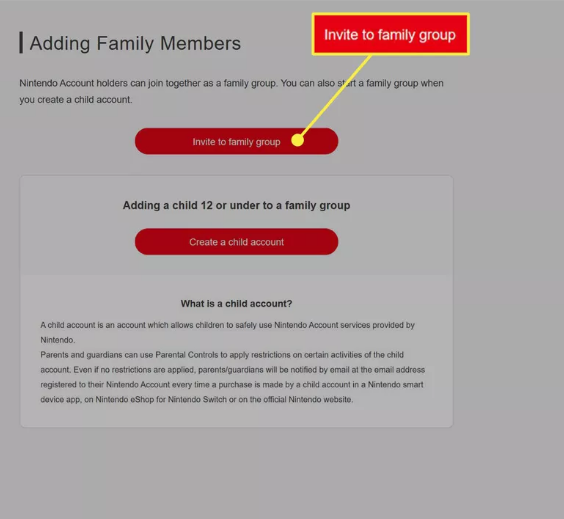 8. Followed by selecting the button labelled "Submit," enter the email address that is connected to the Nintendo account you wish to add. A link inviting the person to join the family group will be sent to them.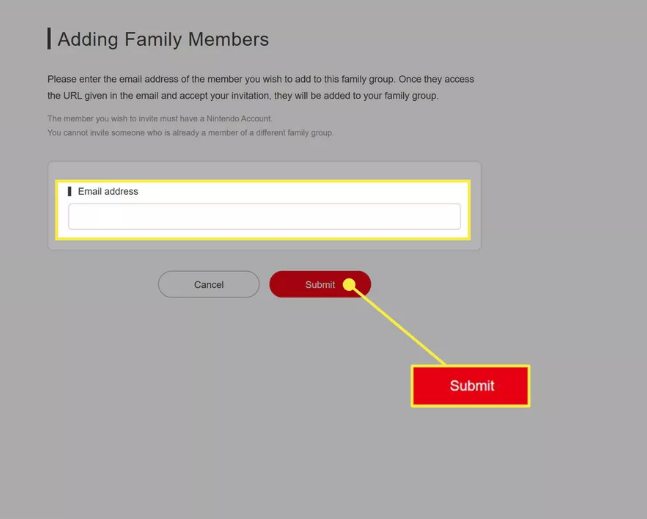 FAQs
Can I share my Nintendo online subscription with family?
A family group on a Nintendo Account can have up to seven more people added to it at any given time. The Nintendo Switch Online service is made available to everyone in a family group if one member of the family group purchases a Nintendo Switch Online family subscription. There is one administrator for each family group.
How does the family group on Nintendo switch work?
Everyone in the family group, including persons who are joined to the group later, will automatically have access to the Nintendo Switch Online membership benefits. It is not necessary for the purchaser to also serve as the account administrator for the group. However, only the administrator of the family group's account has the ability to add or delete members from the group.
Can the Nintendo online family plan be used on multiple switches?
Players with a family membership have the option of utilising the same Nintendo Switch system or several systems to connect to the Nintendo Switch Online service. It is not required that each member of the family utilise the same Nintendo Switch system.
How many accounts can you have on Nintendo family membership?
8 users with a Nintendo Account
A Nintendo Account family group enables a maximum of eight users of Nintendo Accounts to connect with each other and become part of a single group. One admin account that can be used to manage the group can be included in family groups.
Can 2 people have the same primary switch?
Please take into consideration that each Nintendo Account can only register one primary console. After you have registered a primary console, any person who uses that primary console will be able to use any digital purchases you have made to play games. If you play your digital games on a console that is not your primary one, other gamers won't be able to access them.