How to Create Decals in Roblox Studio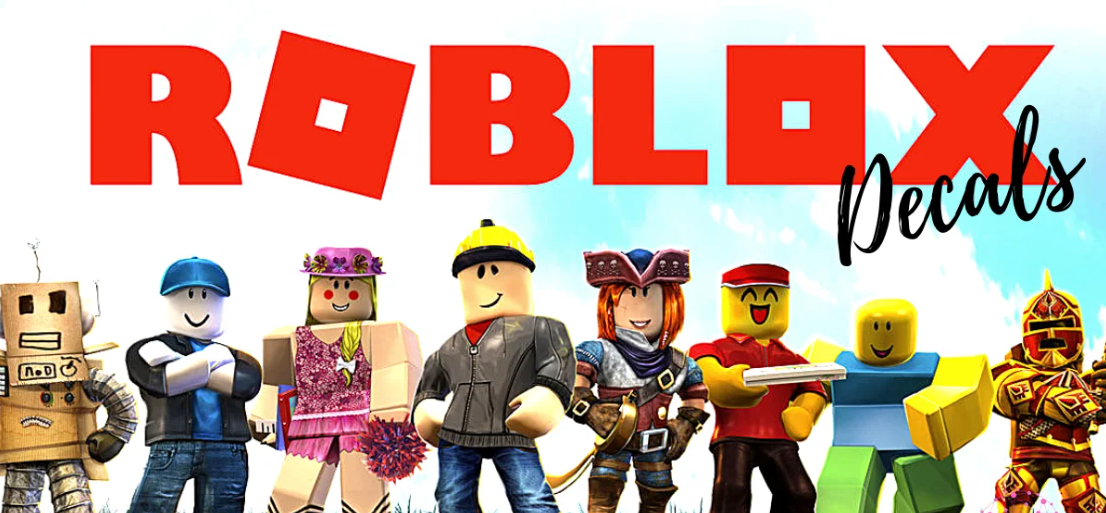 Players have the ability to use "decals" in Roblox to apply images to the surfaces of in-game objects such as bricks. Decals are an item that players can purchase, but unlike T-shirts, they cannot be worn by their characters. You are free to use decals for your own purposes or even to give them away to other people.
You need to first make the image that you will use for the decal before you can move on to making the decal itself. Roblox does not allow for the creation of images, so you will need to use a third-party program such as PhotoShop, Adobe Illustrator, or even something more basic like Microsoft Paint. Roblox does not allow for the creation of images.
After you have created the image that you want to use as a decal, save it to your desktop so that you can access it later. This article will guide you through the process of creating decals in Roblox. So let's get started:
Read Also:  How to Obtain and Use Hearts in Roblox Blox Fruits
How to Create Decals in Roblox
Your image must be either a PNG, JPG, TGA, or BMP file type in order to be uploaded successfully.
1. When you are ready, log in to Roblox using your desktop computer, and then select Create from the menu that appears at the very top of the screen.

2. On the following page, click the option labeled "Decals" that is located under the heading "My Creations."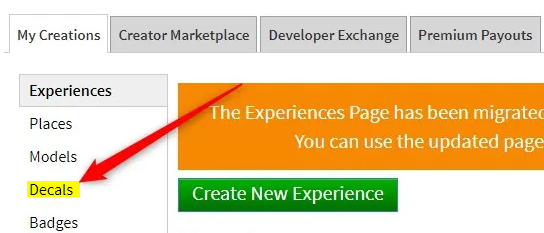 3. After that, click the Choose File button.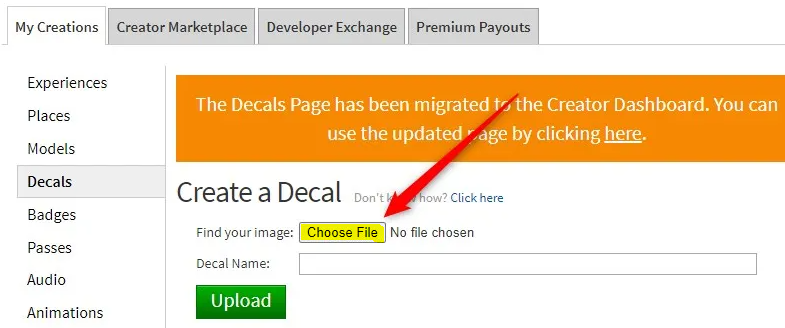 4. The file explorer of your computer will open at this point. Locate and choose the image file you want to open, and then click the Open button.
5. Click the Upload button once you have given your decal a name by typing it into the text box located next to the heading "Decal Name."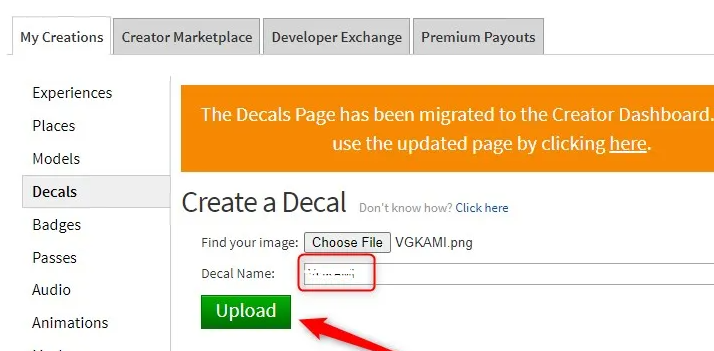 Now that everything has been set up, all that is left to do is wait for a moderator to give the decal their blessing. Your decal will be accepted very quickly provided that you do not break any of the guidelines or terms of service that are in place.
FAQs
Are decals in Roblox free?
A collection of freely available models, decals, audio, videos, meshes, and plugins that you can use to help create the experience of your dreams can be found in the Creator Marketplace, which was formerly known as the Library. You can access this collection at any time.
How do I sell my Robux decals?
Navigate to the details page for it. To purchase the item, click the three dots located above the Buy button. Choose the Sell option from the menu that drops down. Fill in the price that you want to pay in the corresponding box that is shown.
What is a decal ID?
Roblox Decal IDs allow users to import a wide variety of images into the game. Players can use these IDs to decorate their avatars. These can then be used to customize the player's character as well as the world around them, allowing the game to be played more according to the preferences of each individual player.
Do you need 10 Robux to sell a shirt?
Important Reminders: You are unable to make a profit by selling clothing items for nothing; the bare minimum for selling Shirts and Pants is 5 Robux, and the bare minimum for selling T-Shirts is 2 Robux.
Is it allowed to sell Robux?
Roblox keeps the Robux system running so that everyone can benefit from it and have fun with it. The use of third-party services to buy, sell, trade, or give away Robux is not permitted because we want to ensure that the game is fair for everyone. This restriction applies to all uses and offers of Robux.