How to Delete Notes on Instagram App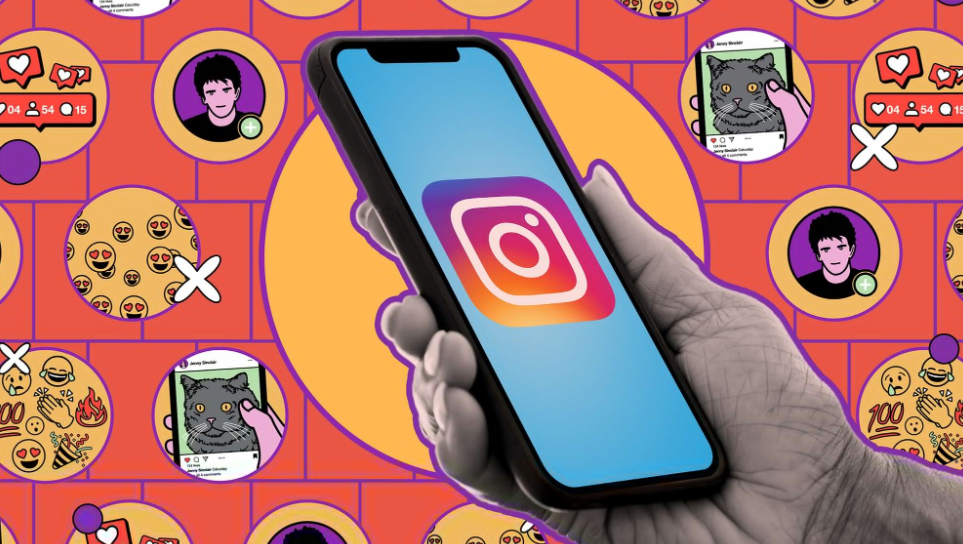 Text-based notes can be taken on Instagram, and their lifespan is one day. When viewed through this lens, they are most accurately compared to a hybrid of Twitter postings and Instagram Stories. Instagram Notes allow you to communicate with the people who follow you on the platform as well as stay abreast of their activities. As previously mentioned, they are viewable on your account for sixty characters or emojis for twenty-four hours. You are only permitted to publish a single Note at a time on Instagram. On the other hand, you do not need to wait for the 24-hour threshold to pass before posting the subsequent one. You always have the option to remove it or create a new Note in its stead. You will learn in this article how to remove Instagram notes on both an iPhone and an Android device:
Read Also: How to Delete and Repost a Comment on Instagram
How to Delete Notes on Instagram App
The steps to complete the process are as follows:
1. Begin by opening the Instagram app.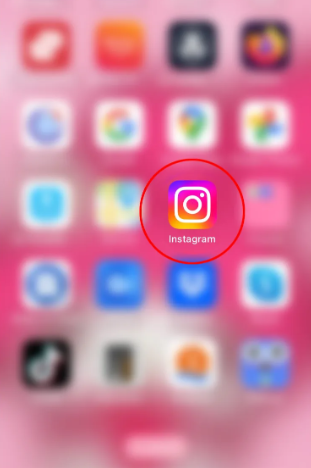 2. To read your messages, click on the "Messages" icon that can be found in the top right corner of the screen.

3. You need to choose your Note at this time.

4. You have the choice to either delete the current Note or create a new one at this time.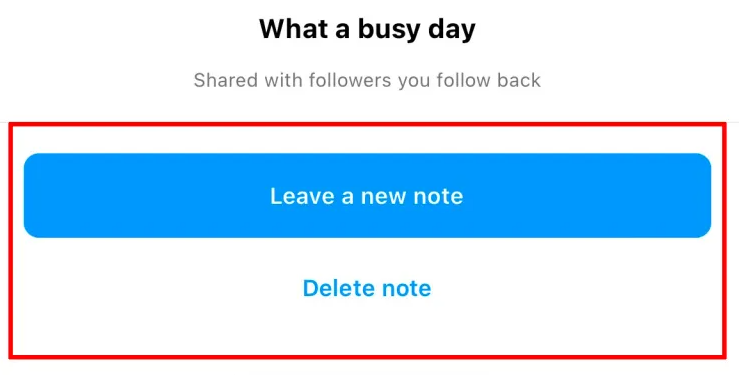 FAQs
How long does it take for Instagram notes to delete?
They are limited to no more than sixty characters in length. You might have noticed them already because they appear at the top of your inbox, above your direct messages. Similar to Instagram Stories, Instagram Notes are only available for 24 hours.
Will Instagram note disappear?
After a day, your note will no longer be accessible. When someone responds to your letter, it will initiate a conversation that is limited to only you and that person. The fact that other people won't be able to see who viewed or reacted to your letter is of utmost importance.
Why am I seeing notes on Instagram?
You'll notice that there's a new Notes area at the very top of your page when you go to check your Inbox on Instagram. If any of your followers (those whose activity you are following) have produced a Note, you will be able to view it in this section. To make a new note, press the plus sign (plus sign). After you have chosen who you want to share it with, type in your message, and then press the Share button.
What is the new feature of Instagram?
Finally, GIF support has been added to Instagram comments. Gifs will soon be able to be shared on Instagram and can be found in the Comments section of Stories and Reels. Users will have the ability to search for gifs and then post them as comments for a better and more entertaining way to express themselves in the talks.
How are Instagram notes arranged?
You can leave a note by going to the top of your inbox, selecting the individuals who follow you back or the people who are on your Close Friends list, and then clicking the "Leave Note" button. Your note will remain at the top of their inbox for the next 24 hours. Notes that are replied to will generate direct messages in your inbox.