How To Delete PayPal Account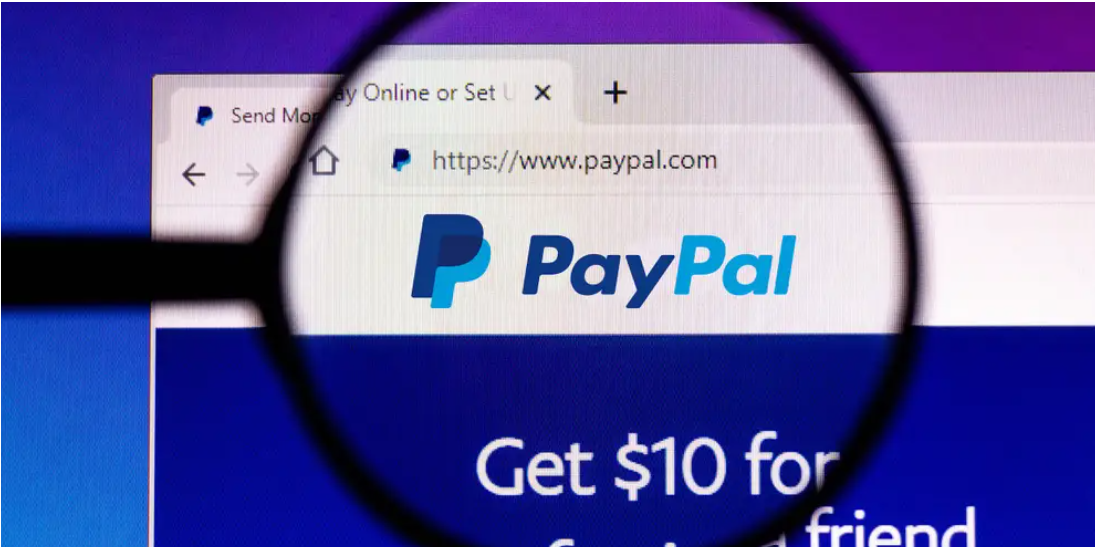 In order to utilize PayPal, a user must have a PayPal account. If you plan to use your account in the future, it's a good idea to keep it active; nevertheless, there are instances when you may want to shut it down for various reasons. In some cases, you may want to deactivate your PayPal account, such as if you've moved to a different payment platform like Stripe or Venmo, if your account has been hacked, if your account is linked to a company that no longer exists, or if you simply want to open a new PayPal account with a different email address. No matter why you want to remove your personal account, the procedures are the same as for deleting a company account.Before you close your account, here are a few crucial things you should know, as well as instructions on how to remove your PayPal account on the PayPal website.
How To Delete PayPal Account
Log in to your PayPal account using a desktop computer or a laptop computer. You must use a computer in order to deactivate your PayPal account. It is not possible to terminate it using a mobile phone.

To access the Settings menu, locate the gear symbol in the upper-right hand corner of the screen and click on it.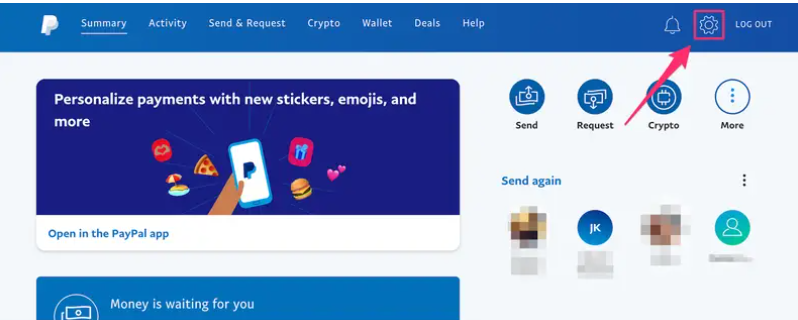 Click the Close your account button found in the Account settings section of the Account page.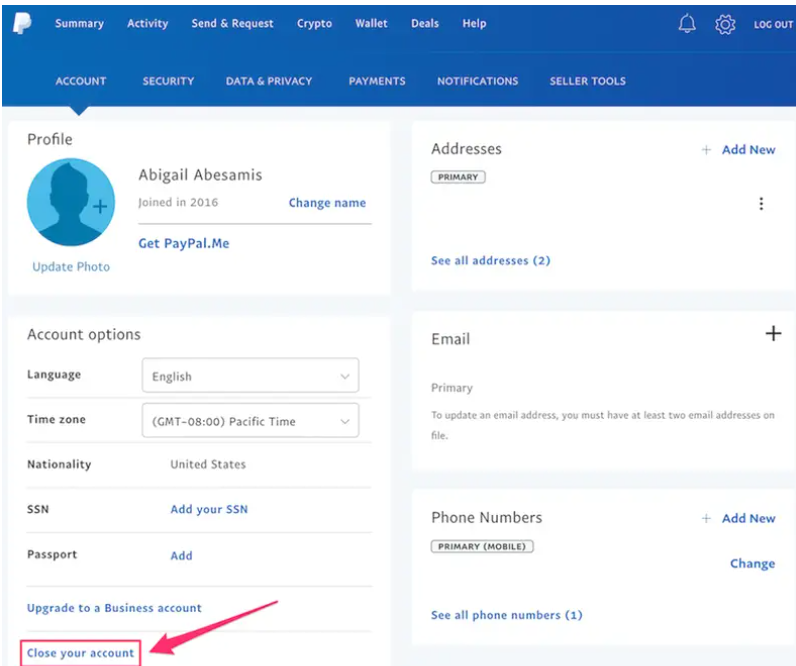 If prompted, provide your banking information, and then select the Close Account button.
FAQ's
Why is it that I am unable to remove my PayPal account?
You will not be allowed to cancel your PayPal account as long as it has a positive balance, awaiting money, or open problems that have not been handled. After everything has been taken care of, including the transfer of the funds and the resolution of any problems, the account may be closed.
Is it possible to cancel a PayPal account?
A PayPal account may be deleted, but only from a desktop or laptop computer; you cannot do it from a mobile phone. Before removing anything, you need to make sure that any leftover money is withdrawn and that any ongoing concerns are settled. The steps required to delete a PayPal account for a company are identical to those required to delete a PayPal account for personal use.
Is PayPal safe?
The end-to-end encryption that PayPal uses is among the most advanced and robust that can be found in online financial services today. You should also be sure to erase any old email addresses and bank accounts, and turn on two-factor authentication if you haven't already done so. Remember that even with all of these security measures, no online business is completely safe from theft or hacking.
What would happen to my money if I cancel my PayPal account?
What will happen to my PayPal account if I decide to close it? Your user account has been removed from the system permanently. You will not be able to retrieve your transaction history or any balance you may have had in PayPal. If you want to keep track of this information, don't forget to transfer the balance on your PayPal account and to take a snapshot of all of your transactions.