How To Download Spotify On Mac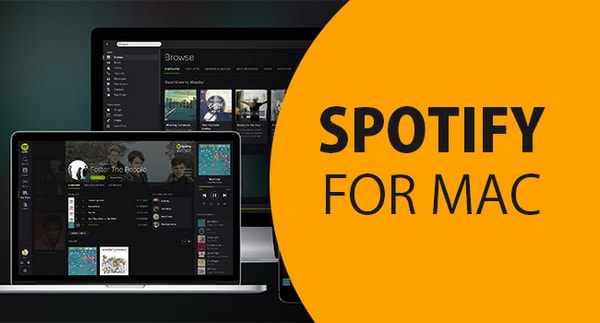 The majority of people would agree that not only is the age of purchasing CDs finished, but that the period of purchasing individual songs or entire albums online is also over. When you can have practically infinite amounts of music streamed to all of your devices for the same price as an album, why would you spend $9.99 on an album?
It's no surprise that music streaming services are thriving. Apple Music, YouTube Music, Amazon Music, TIDAL, SoundCloud, and more services are available. Nonetheless, Spotify is by far the most important participant in this business today. The service is available in more than 90 countries and has a large music collection of more than 60 million songs.
So, what is the best way to play Spotify on a Mac? What is the best way to download Spotify on a Mac? What is the best way to update Spotify on a Mac? What is the best way to download songs from Spotify? All of these questions, as well as many more, may be answered in our comprehensive guide provided below.
Read Also: How To Find Friends On Spotify
Why Use Spotify For Mac
There's a lot to like about Spotify. Every day, new songs are added to the vast collection, which is constantly being updated. You may get anything from the Beatles to Lil Wayne thanks to the service's connections with all of the major record labels. Aside from that, Spotify also helps you find music based on your tastes and preferences by suggesting radio, playlists and charts, as well as new releases and more. As you listen, Spotify becomes better at predicting what else you might like.
In addition to connecting you to your Facebook connections, the Spotify software for Mac also allows you to view what other people are listening to and find new music through this kind of exploration. The Joe Rogan Experience and The Michelle Obama Podcast are just two examples of Spotify's many exclusive podcasts, which have grown to be major players in the podcasting industry.
Is it possible to download Spotify music? Definitely! When you run out of storage on your smartphone, Spotify allows you to download songs, albums, playlists, and podcasts. You may download Spotify for Mac, iOS, Android, and Windows for the app itself.
Let's take a look at how to download Spotify on a Mac.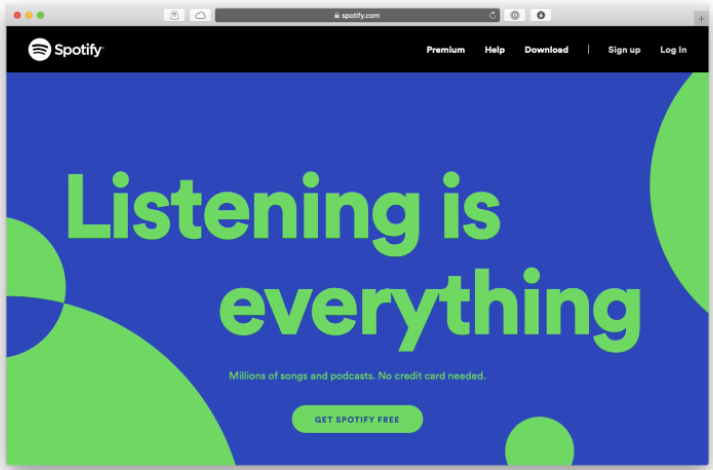 How to download Spotify on Mac
While Spotify does provide an online listening option through its web app, there are a number of compelling reasons to invest in a Spotify download for Mac instead, the most essential of which being the ability to download Spotify tracks for offline listening. Spotify download for Mac
The following is the procedure for downloading Spotify for Mac:
1. Go to spotify.com for more information.
2. To download something, go to the top menu and select Download.
3. Allow the Spotify download to begin by clicking Allow on the pop-up window.
4. Unzip the Spotify installation package into your Downloads folder.
5. Double-click on the installation file and follow the on-screen instructions.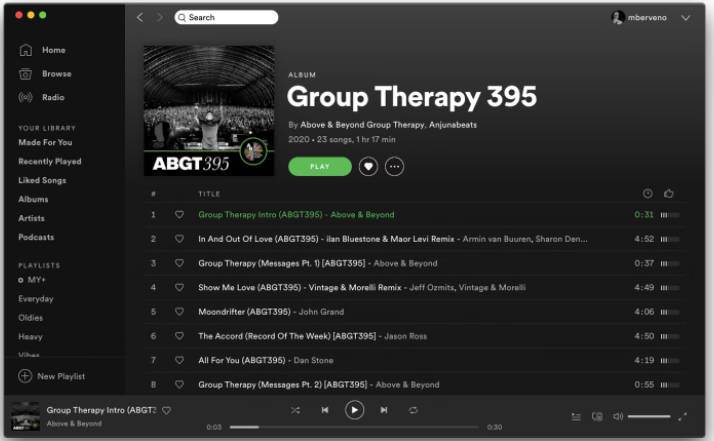 Spotify can now be accessed from your Applications folder, just like any other programme, and you can even dock it in your Dock.
You should only have to do this in the unlikely event that Spotify would not open on your Mac. Simply delete the current version of the app and download a new one from the website, following the steps above.
Video
FAQs
Why is Spotify not on Mac App Store?
Spotify does not issue updates through the app store because each and every update must first be authorized by Apple before it can be made available to the public. Users will have a negative experience since the product development process will be slowed as a result.
Is there a Spotify desktop app for Mac?
Spotify Desktop App is now available for PC users to download through the Windows Store and the Epic Games Store. Users with Macs can get it from this page. Alternatively, you may access Spotify through your browser by visiting open.spotify.com.