How to Edit Tweets on Twitter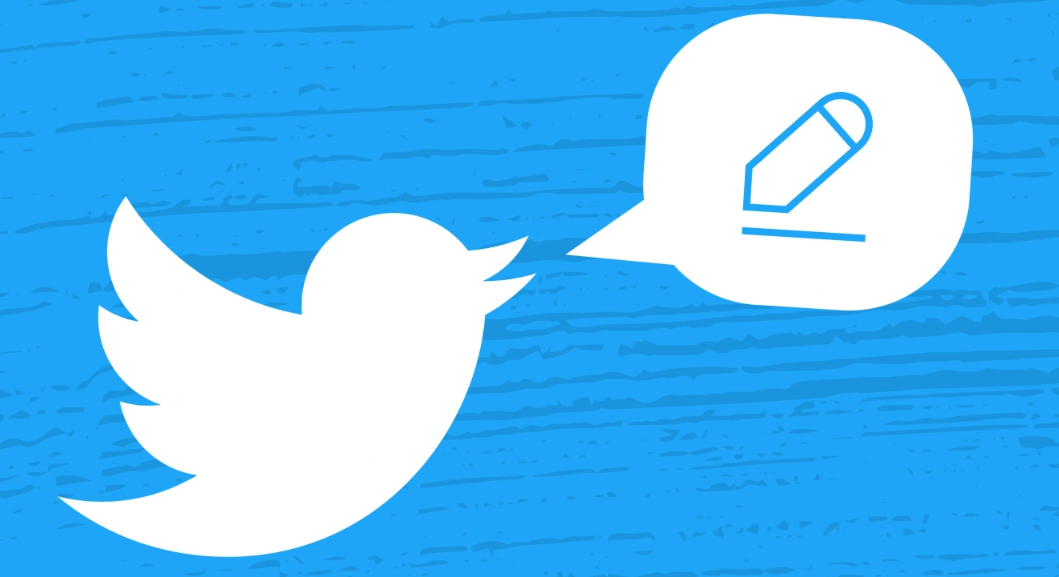 Users of Twitter will now have the opportunity to modify their tweets after they have been sent, a feature that began rolling out today. It will be accessible to all Twitter Blue subscribers in the United States, but there is no information available currently regarding whether or if it will also be accessible to regular users at some point in the future. It took sixteen years, but Twitter has finally implemented the feature that has been requested the most throughout its history: The button labeled "edit." You will learn how to edit tweets on Twitter by reading the information contained in this post. So let's get started:
Read Also: How to Change Your Twitter Password on Your Mobile
How to Edit Tweets on Twitter
Twitter Blue subscribers are the only users who currently have the ability to modify their tweets after they have been posted. You may read news stories without being interrupted by advertisements if you subscribe to Twitter Blue, which costs $4.99 per month and grants access to experimental new features such as the edit button.
1. In addition, the Twitter mobile app is the only place where you may modify tweets; the website does not support this feature. Visit the website or download the app for Twitter in order to register for the Twitter Blue service. Choose Twitter Blue by either clicking the More option on the left sidebar or tapping your profile image in the top-left corner of the screen. After that, you'll have the option of subscribing using either a credit or debit card, Apple Pay, or Google Pay.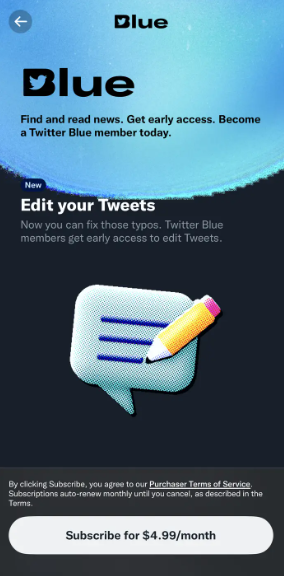 2. By registering, you will be able to immediately begin the editing process. Tap the three dots that are located in the top-right corner of a tweet that you have made during the last half an hour.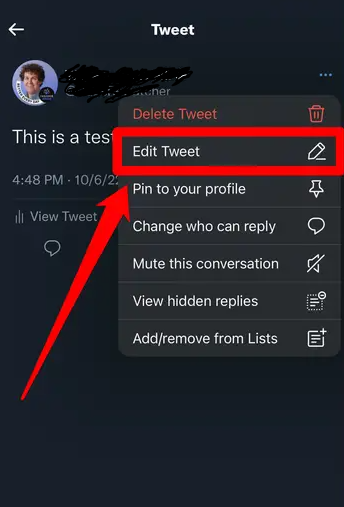 3. Then, navigate to the tweet. After that, click the Edit Tweet button.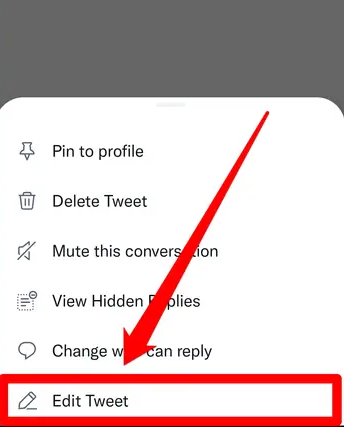 4. A new screen that is formatted similarly to the one on which you compose tweets will appear. Use it to change your tweet in any way you see fit; you can add text, delete text, or even include a picture. Click the Update button when you are ready.
FAQs
Why can't I edit my Tweet?
There is a limit to the number of tweets that can be edited.
To begin, in order to update a tweet, the post must have been initially published within the past half an hour or less. After that period of time has elapsed, the tweet will be unchangeable. When you modify a tweet, a pencil icon will display next to the message, notifying everyone that the tweet has been edited and providing the time and date that the edit was made.
What is the edit button on Twitter?
The addition of the edit button, which was a long-standing request from Twitter's user base, gives users the ability to edit their tweets for up to half an hour after they have been posted. This feature could assist users in clarifying or correcting an error in their tweet, fixing a small typo, or adding hashtags, among other things.
Do you need Twitter Blue to edit Tweets?
It is essential to take into consideration that at this time, only Twitter Blue subscribers are able to edit their tweets.
Where is edit access on Twitter?
You may modify who has access to your advertisements account by selecting the name of your account in the upper right corner and then selecting "Change access to account" from the drop-down menu that appears. You have the option to either "Add access" or "Change access" once you have reached the multi-user login screen for your advertisements account. Click the "Add access" button to add a user.
How much is Twitter edit fee?
$4.99 on a monthly basis
You will be able to locate the option to edit a tweet after it has been rolled out to you in the Labs part of the app that is available to Twitter Blue users. Twitter Blue subscriptions cost $4.99 per month. There are several types of tweets that cannot be altered, including replies, retweets, and polls.
What happens if you don't pay for Twitter Blue?
Those who have a Twitter Blue subscription will have the additional benefit of being able to publish longer videos on the platform. What exactly takes place behind the scenes if you don't pay for Twitter? To begin, your tweets will not receive much visibility, you will notice an increased number of advertisements, and there is no probability that you will be confirmed.