How to Enable Accessibility Shortcut on your Apple Watch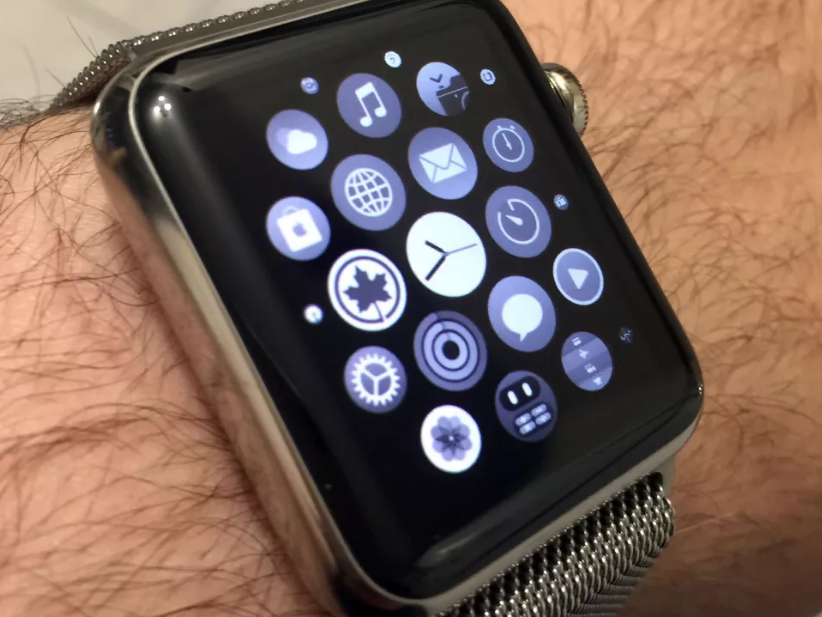 The majority of smartwatch manufacturers pack their products with several functions. Apple, on the other hand, has decided to retain only the most essential and helpful features. On the Apple Watch, you'll find a feature known as the Accessibility Shortcut. Accessibility Shortcut has been there for a long time, but with the release of watchOS 9, Apple added some additional features to it. Accessibility is a helpful feature that can make life easier for those who use it in various ways. You may activate it by tapping the Digital Crown on the Apple Watch three times in quick succession. This article will walk you through the process of enabling accessibility shortcuts on your Apple Watch. So let's get started:
Read Also: How to Enable Announce Messages with Siri on Apple Watch
How to Enable Accessibility Shortcut on your Apple Watch
1. Start the application that manages the settings.
2. After scrolling down, select the Accessibility button with your finger.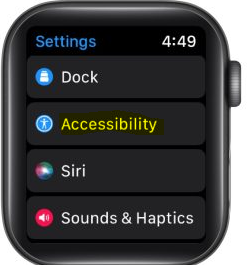 3. Now, scroll all the way down until you come to the button labelled "Accessibility Shortcut."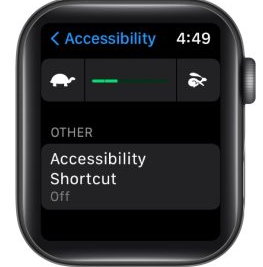 4. Simply tapping on the desired accessibility settings is all that is required to activate them (you can select multiple options). Please take note that a checkmark will be displayed next to it after it has been validated.
5. To turn it off, you have to go back to the previous menu and deselect the item that's applicable to the situation.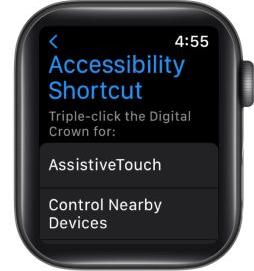 FAQs
What is accessibility shortcut on Apple Watch?
You have the ability to configure the Digital Crown so that a triple click will activate or deactivate the following accessibility features: AssistiveTouch, Control Nearby Devices, Left/Right Balance, Reduce Motion, Reduce Transparency, Touch Accommodations, VoiceOver, or Zoom.
Why is shortcuts not working on Apple Watch?
It would be helpful if you checked to see if the shortcuts on the Apple Watch and the iPhone are the same. iCloud or the information transfer mechanism of Siri Shortcuts could be to blame if they are different from one another. Please make another attempt to pair the Apple Watch with your iPhone if you have noticed that this occurrence occurs frequently.
Why can't I find accessibility on my iPhone?
The all-important Accessibility Shortcut setting can still be found at the bottom of the page, but it has been moved to a General section where it is now grouped alongside Siri and Guided access. Siri was a member of the Hearing department in the past. The "Face ID & Attention" setting that was previously located in the Vision area has been moved to the Physical and Motor settings section.
Why is my accessibility Button Not Working?
Accessibility can be adjusted by going to the "Settings" app, which can be accessed from the "All Apps" page. Check to see that each of the options you require is turned on. Choose the "Enhance Web Accessibility" option, for instance, to give Google websites permission to instal browser scripts that will help improve accessibility.
Is the Apple button a secret button?
This feature of the Apple logo that allows you to perform a back tap can work wonders for you. In point of fact, there are two hidden buttons rather than simply one. You can actually utilise it for two different actions depending on whether you double tap or triple press it. However, you will need to activate this option by going into the settings in order for it to be available on your iPhone because it is not a standard feature.