How to Enable Car Mode in Spotify on iPhone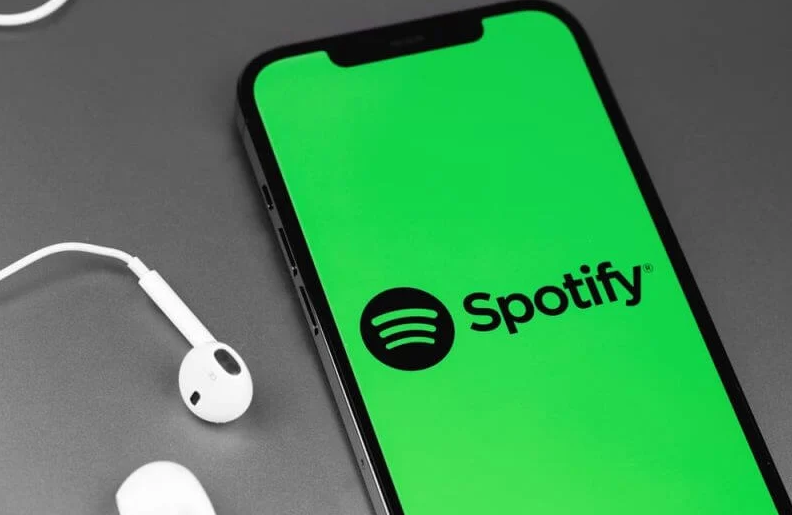 The "car mode" function of the Spotify app is a feature that enables users to modify their app experience so that it is more suitable for use while driving. Be sure not to confuse this with the Spotify Car Thing, which was a physical gadget and not a function; Spotify has since discontinued the Car Thing. If you enable this option on Spotify, the app will switch to driving mode once you get into your car while streaming music as long as your Bluetooth is connected. This occurs regardless of whether or not you are using headphones. Streaming music while driving is dangerous, but thankfully there are apps such as Spotify's "Car View" that make it safer to do so. This guide will walk you through the steps necessary to activate driving mode in Spotify on your iPhone:
Read Also: How to Listen to Spotify with Friends
How to Enable Car Mode in Spotify on iPhone
You must pair your iPhone with your vehicle and vice versa before using the Car View feature on your iPhone. To connect your iPhone's audio system to the one in your vehicle, follow these steps:
Verify that the audio system in your vehicle is set to the discoverable mode and is ready to pair.
1. Launch the Settings app.
2. Make use of Bluetooth.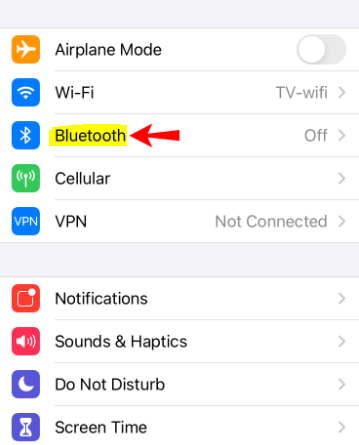 3. Check that the Bluetooth switch is in the on position, and if it isn't, use the slider to turn it on by moving it to the right.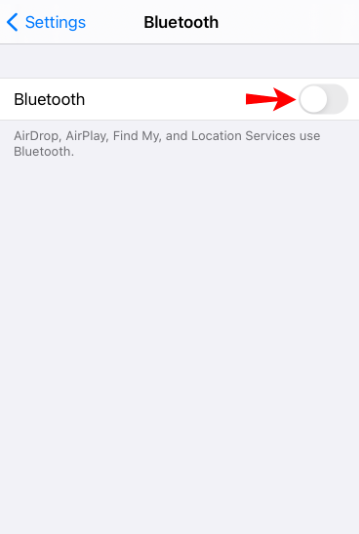 4. Your automobile's name must be listed in the "Other Devices."
5. To make the connection, tap on it.
To connect your automobile to your iPhone:
The display unit and the Setting option are typically required to pair a device with car audio successfully. In most cases, this is accomplished by following the steps that are outlined below:
1. Start by launching the Settings app on your iPhone.
2. Select from My Devices. Select Bluetooth if it is an option; keep this screen open.
3. Choose your iPhone from the list of Bluetooth devices that is displayed in your vehicle.
4. You may be asked to verify that the PIN shown on both your device and the display unit of your vehicle are the same.
5. If you want to, you can allow access to your contact list and call history.
6. Now pick one of the following options: Pair, Accept, or Confirm.
Check the manual that came with your vehicle for the specific instructions, even though this is how auto pairing is typically done. After a successful pairing between your car and iPhone, your car can use Car View by automatically connecting to your iPhone through Bluetooth to access it.
To activate Car View:
1. The Car View feature is turned on by default. Follow these steps on your iPhone to verify it or turn it on if you already have it.
2. Start up Spotify.
3. Tap the gear icon in the home screen's upper right corner to access the Settings menu.

4. Tap the Car option in the middle of the list.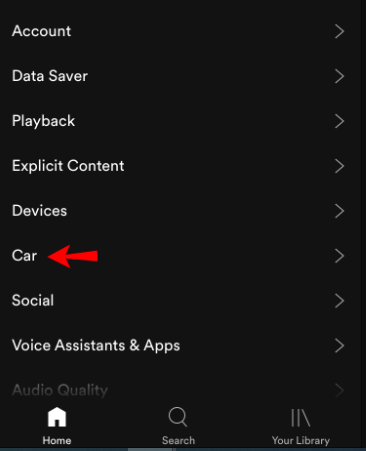 5. Make sure the slider switch in Car View is green. If it isn't already, tap the button to turn it on.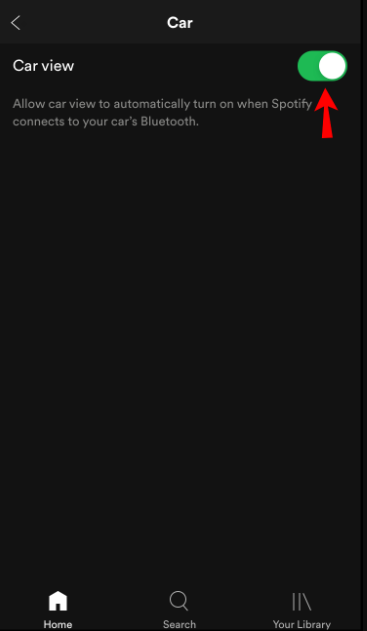 FAQs
Why won't my iPhone play Spotify in my car?
Make sure that Bluetooth is enabled on your iPhone by going to Settings > Bluetooth and turning it on. This is only necessary if you have a wireless connection. After that, navigate to Settings > Wi-Fi, and check to see that Wi-Fi is also active on your device. Tap the CarPlay network, and then ensure that the Auto-Join setting is active on the screen.
Where has Spotify car mode gone?
We are able to confirm that the automobile view function will no longer be available. This does not, however, mean that we have no interest in enhancing the way in which our consumers listen to Spotify while driving. On the contrary, we are diligently looking into a wide variety of novel approaches so that we can provide the best possible listening experience when seated in a vehicle.
Why did Spotify play in car?
Check that the Bluetooth feature on your phone is on, and ensure the Spotify app is running. Check out Spotify in the car if you need assistance connecting your phone to the speakers in your vehicle.
Why did Spotify get rid of car mode?
In response to a user who pointed out that the option had been removed from his Android app, a moderator for Spotify stated that the company is "actively exploring a variety of new ways to deliver the best in-car listening experience."