How to Enable Discord Developer Mode on Desktop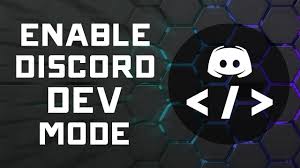 Discord is a popular voice and text chat app for gamers that can be used on desktop and mobile devices. It's a great way to stay in touch with friends during gaming sessions, or simply for chatting with people you know. One of the coolest features of Discord is the Developer Mode. This allows you to create custom bots and servers, and customize your user experience. In this article, we will show you how to enable Developer Mode on your desktop device!
Read Also: How to Disconnect Spotify From Discord
How to Enable Discord Developer Mode on Desktop
Both the web client and the desktop client of Discord have nearly identical procedures to follow in order to activate the developer mode.
1. To access your gear in Discord, select the cog icon that is located to the left of your name in the lower left corner.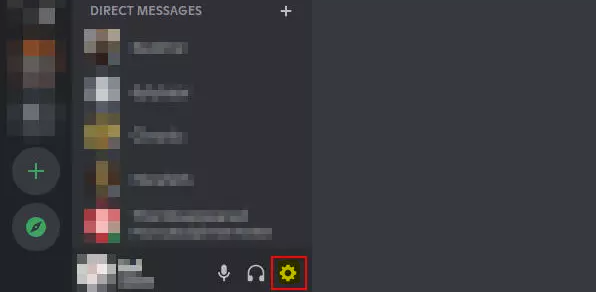 2. Select App Settings on the left side of the screen, then select Advanced.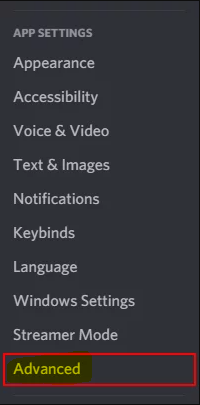 3. On the Advanced tab, the first option that you see is called Developer Mode. To activate it, you must first select the Switch icon that is located nearby.

FAQs
How do you get the developer console in Discord?
Simply pressing CTRL + SHIFT + I on Windows or COMMAND + SHIFT + I on Mac will open the Discord Console (Developer Tools). This shortcut key is the same as the one used to activate the Developer Tools in Google Chrome (at the same time).
Why can't I see developer mode in Discord?
Launch the Discord app on your phone, and from the bottom navigation bar, select the symbol that looks like a profile picture. Now, within the app's settings, select the "Behavior" option, and on the following page, activate the "Developer Mode" toggle. The end, as they say.
How do I open developer tools?
To access the developer console in Google Chrome, click the Chrome Menu button located in the upper-right hand corner of the browser window, then pick More Tools > Developer Tools from the drop-down menu that appears. On macOS, you can also use Option + + J, while on Windows and Linux, you can use Shift + CTRL + J instead.
Do developers use Discord?
But were you aware that it is also the ideal app for software engineers working on video games? Game makers are able to work together on projects using Discord, connect with their own fan bases, and even sell their games directly through the site. Because of this, every member of a game production team, and especially every independent game developer, ought to become familiar with using Discord.
What is developer console?
You can create, debug, and test applications within your organisation by using the Developer Console, which is an integrated development environment (more commonly referred to as an IDE). It is a comprehensive answer to a wide range of development problems that you may encounter.
Jason Citron
A significant challenge, namely how to maintain communication with friends located in different parts of the world while participating in online gaming, inspired the creation of Discord. Both creators, Jason Citron and Stan Vishnevskiy, have had a deep affection for video games ever since they were children, and they treasure the friendships and relationships that they have made through the medium.