How to Factory Reset a PS4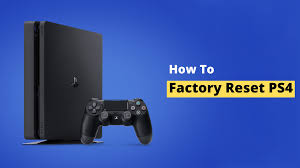 It is recommended that you conduct a factory reset on your PlayStation 4 before selling, trading, or giving it away. This will remove (and hence safeguard) all of your personal information. If you're experiencing problems with your console (such as crashing, glitching, freezing, or saving error messages), performing a factory reset may be beneficial.
Because a factory reset will remove all of your personal information from your PS4 and restore it to its factory settings, it is critical to back up your PS4 data before doing the reset. Here's how to deactivate your PlayStation 4 as your primary unit – an important step before resetting — as well as how to factory reset a PlayStation 4.
Read Also: How to Connect Your PS4 Controller to a Mac
How to Factory Reset a PS4
A PlayStation 4 factory reset is a simple operation. This is normally done last to verify system operation. Remember to back up all save data before doing a factory reset. If you don't back up your save data, you'll have to start your games over if you factory reset your PlayStation. PS Plus subscribers can upload their saves to the cloud, thus saving data shouldn't be an issue. If you don't have PS Plus, you can copy saves to a flash drive.
Here's how to do a factory reset on your PS4, whether it's an original, Slim, or Pro.
Know that a factory reset wipes the console's hard drive and removes its system software. It's a last resort when a software bug stops your PlayStation 4 from starting up or deleting your data.
Images, files, and video should all be backed up to an external device or the cloud. To back up data to the cloud, you need a PlayStation Plus account with 100GB of storage. You may reset your PS4 through the console's dashboard or in Safe Mode if it's experiencing problems booting. We'll cover both approaches, first through your PS4's interface.
Step 1: Go to the settings menu and select Account Management. You should disable it as your primary PS4. By recognizing this PS4 as yours, you may play downloaded games offline. If you skip this step, you'll have difficulty logging in to your new console and playing your games.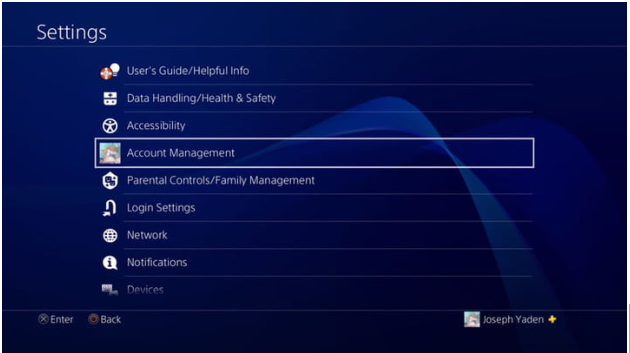 Step 2: Select Activate as Your Primary PS4 from the menu. It's likely that your PS4 has already been activated. If this is the case, the Activate option will be greyed out, and the only option available to you will be Deactivate. On the subsequent page, select Deactivate and Yes on the confirmation screen.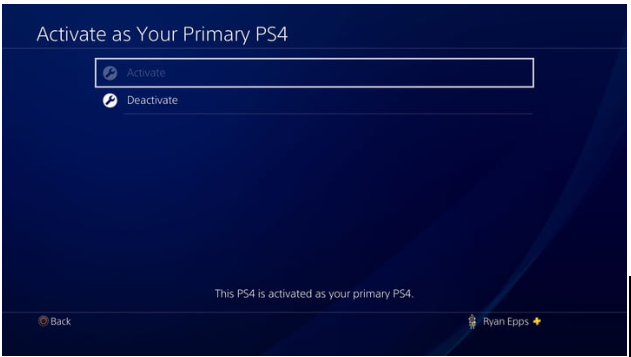 Step 3: Log back into your account and return to the settings page to complete the remaining steps.
Step 4: From within the Settings menu, scroll all the way down to the very bottom. After you click on Initialization, you'll be offered with a few additional options to choose from. For the sake of this instruction, you only need to be concerned with the bottom two selections; Clear Learning Dictionary will be skipped. Below that, you'll find the option to Restore Default Settings, which will remove your stored settings data and reset the PS4 to its factory settings, but it will not destroy the data from your hard disc.
It's important to note that the alternative choice, Initialize PS4, is a large one that will delete your hard drive of all data, including any downloaded games, saved game data, and anything else you've contributed to the system since purchasing it. This will return your PS4 to the perfect state in which it was received when it was first purchased.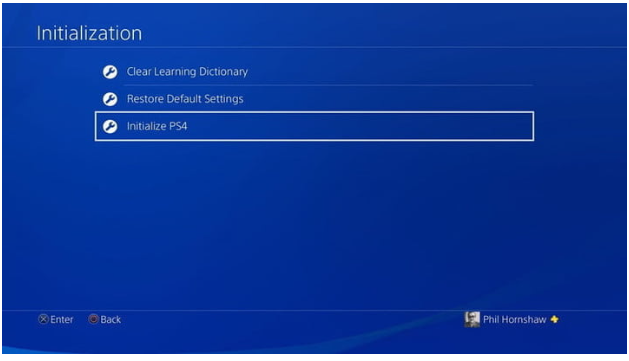 Step 5: The Full wipe is the one you're searching for in this situation. Please keep in mind that it will take a long time — maybe a couple of hours or longer.
Once you've initiated the wipe, the PS4 will display a progress metre indicating how long it will take. However, keep in mind that the console will go through many processes, so anticipate it to take much longer. Upon completion, you will be able to set up your PS4 in the same manner that you did the first time you powered it on. If you're trying to sell it, you'll be sending it out entirely unaltered and without any data linked to it beforehand.
How to Perform a factory reset from Safe Mode
If system software or other issues prohibit you from accessing the Settings menu and re-initializing your PS4, you may do so via the console's Safe Mode.
Step 1: Shut off your PS4. Don't let it rest. To enter Safe Mode, turn off your console's power completely.
Step 2: Tie the power button till two beeps. Rather of using a controller, you must manually press the console's power button. Hold it for 8 seconds. After pressing the button once, it will beep twice before entering Safe Mode. It will be labelled and have a black backdrop.
Step 3: The Safe Mode menu offers three ways to reset your PS4. In Safe Mode, you may pick Restore Default Settings to restore the PS4's original software settings while keeping your data.
Choose Initialize PS4 as well. In other words, it will erase your hard disc and restore factory settings, but maintain the system software – its OS.
Finally, Initialize PS4 (Reinstall System Software) is a more thorough factory reset that requires reinstalling the PS4's operating system.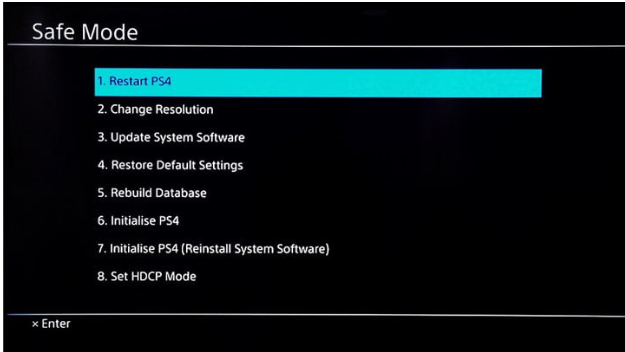 Step 4: If you are not experiencing any software issues, choose Initialize PS4. Using this method, you may restore your hard disc and software settings to their factory defaults, but the operating system software will remain intact. There are no differences between this option and the previous one (which is available in the Settings menu), except that you'll be able to choose between Quick and Full initializations. If that is all you require, you are finished.
Video