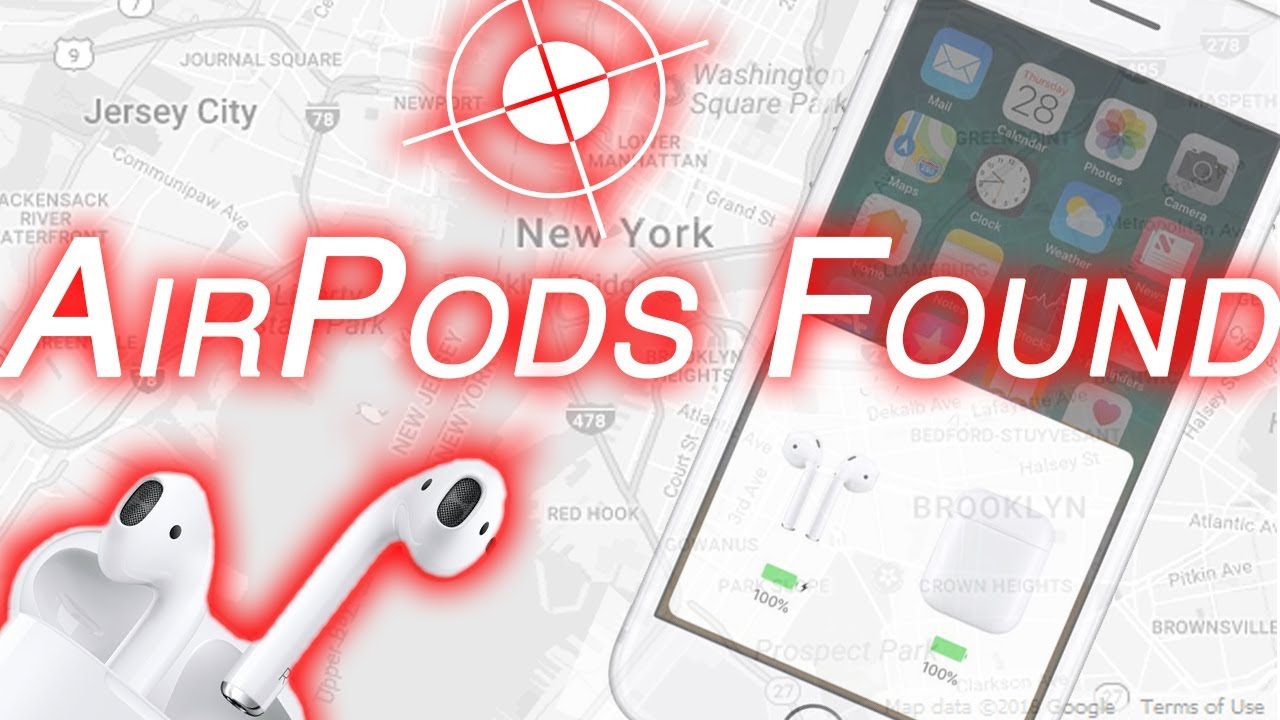 An iOS smartphone with the Find My feature enabled or an iCloud account may be used to find missing AirPods. iOS devices running iOS 10.3 or higher can follow these instructions.
Read Also:  How To Skip Songs With AirPods
How to Use Find My to Find Lost AirPods
Here's how to track down your misplaced AirPods using your iPhone or any iOS or iPadOS device that has Find My turned on:
1. Open the Find My app, which comes pre-installed on your iOS device.
2. Select Devices from the drop-down menu.
3. Select your AirPods from the list of devices after scrolling through it.
4. You'll be able to see your AirPods mapped on a map, either in their present position or in the location where they were last seen. To receive driving instructions to their location in Apple Maps, select Directions from the menu bar.
If the misplaced AirPods cannot be located, the message No Location Found will appear (more on this below).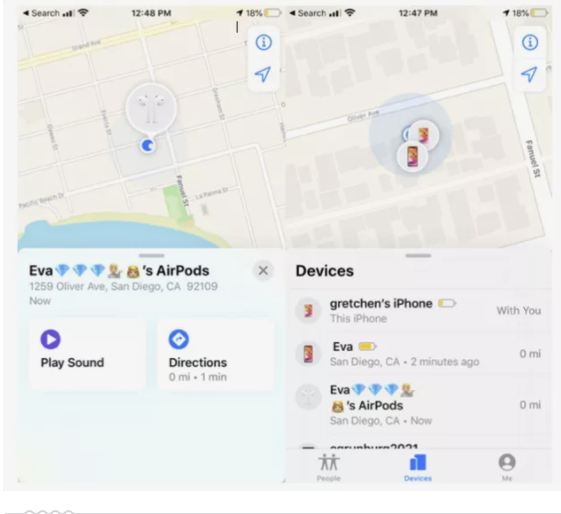 TIPS: If your AirPods are not in the same location, the map will only display one of them at a time if they are not in the same location. Locate the AirPod that was marked on the map and place it back in its container. Then, reload the map, and the second AirPod will appear on the map to assist you in locating it.
How to Use a Computer to Find Lost AirPods
Don't have an iOS device on hand? No problem. Using iCloud, you may track down your misplaced AirPods from a computer by following these steps:
1. Go to the iCloud website.
2. Sign in with your Apple ID and password.
3. Select Find My iPhone from the drop-down menu.
4. Select your AirPods from the All Devices drop-down menu.
5. It displays a map with the current, or most recently known, position of your AirPods.
How to Make Lost AirPods Play a Sound
If your misplaced AirPods are in close proximity to any of your Apple devices that are linked to Bluetooth, you can play a sound to aid in their recovery. Here's how it's done:
1. Choose your AirPods from either the Find My app (available on iOS and iPadOS devices) or the Find iPhone portion of iCloud, as stated in the previous two sections, and then tap Save.
2. Open the Find My app on your phone.
On iOS, press the Play Sound button.
On iCloud, select the Play Sound option.
3. If your AirPods are in close proximity to you, a sound will be played from them to assist you in locating them. You have the option of playing the sound through either the left or right AirPod.
4. To turn off the music, use the Stop button.
What to Do if You Can't Find Lost AirPods
It's possible that when you try to locate your missing AirPods, you'll get a "No Location Found" notice. It's impossible to find your AirPods if you didn't activate Find My before they were missing. Your AirPods will not be found until they are charged again. You won't see them if they're not within range of your iOS device.
To discover your AirPods, if you get the "No Position Found" notice, you can't play a sound, but you may be able to receive instructions to the last known location.
Maybe you'll need to buy new AirPods after all of this if it doesn't work. Even if you've had it with Apple, there are a slew of alternative excellent wireless earbuds available. The new AirPod may be purchased from Apple and used in lieu of the lost original.
Video
FAQs
My AirPods were stolen. If someone connects them to their iPhone, can I find them?
Unfortunately, this is not the case. Following a successful pairing of the AirPods with a new iPhone, you'll only be able to see their last known location through Find My iPhone.
Can I find my AirPods if they're in their case?
Unless you remove AirPods or AirPods Pro from their case, you will be unable to see where they are located on your person. For those who have AirPods Max, you will be able to view them in Find My for up to 18 hours while they are still in their carrying case.