How to Find Redd for First Time in Animal Crossing: New Horizons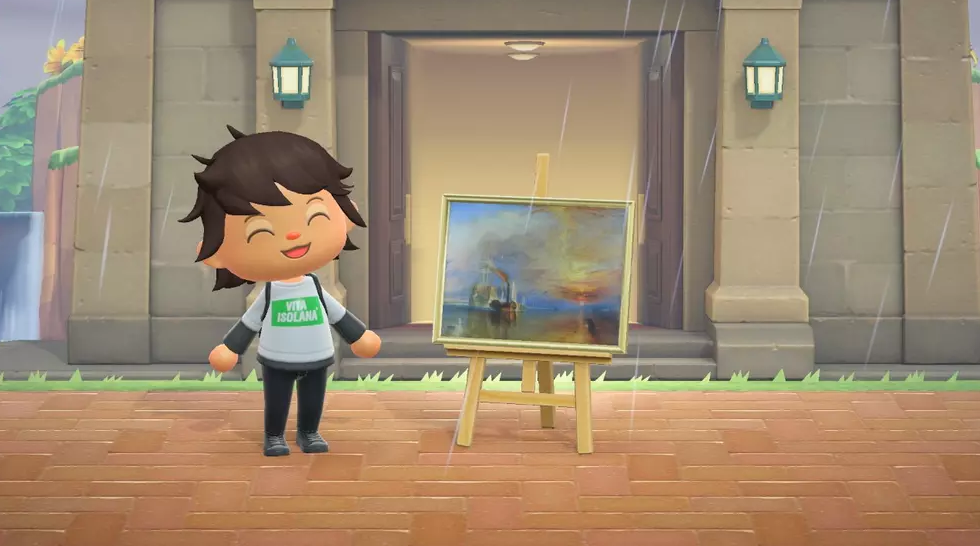 The long-awaited arrival of the artwork for Animal Crossing: New Horizons brings the promise of an improved museum and the familiar face of friend and foe, Redd. There are only fossils, insects, and fish on show at the museum at the moment, but soon there will be a new art gallery wing that visitors can unlock and fill with a variety of paintings, sculptures, and other pieces of art. Redd is the one who will provide you with the art for Animal Crossing: New Horizons when it becomes available. Those already familiar with Animal Crossing may recognise this fox, although he has a reputation for being a rogue. You can buy artwork from him, but you should be aware that some of the pieces are forgeries and others are authentic. It is your responsibility to determine which pieces are which. Within Animal Crossing: New Horizons, this article will walk you through locating Redd for the first time. So let's get started:
Read Also: How to Unlock the Body Paint and Eye Colors in Animal Crossing
How to Find Redd for First Time in Animal Crossing: New Horizons
After updating 1.2 for Animal Crossing: New Horizons in April 2020, Redd will start appearing on your island. Update 1.2 also brings Leif and the Nature Day event to the game and includes these additions. Redd will randomly emerge on your island like Saharah and Label have done in the past. There are two different indications that he has made an appearance. First, Isabelle might mention his appearance in the morning update as a "suspicious character," but Redd might also appear out of the blue without prior notice.
In that scenario, check your map to see whether there is an indication indicating that his ship has emerged on the north side of the island. Whether there is, you need to contact him immediately. Redd may also appear with other vendors in the marketplace. Because he first appeared to us on the same day as Leif did, you shouldn't disregard him just because you see someone else waiting outside Residential Services.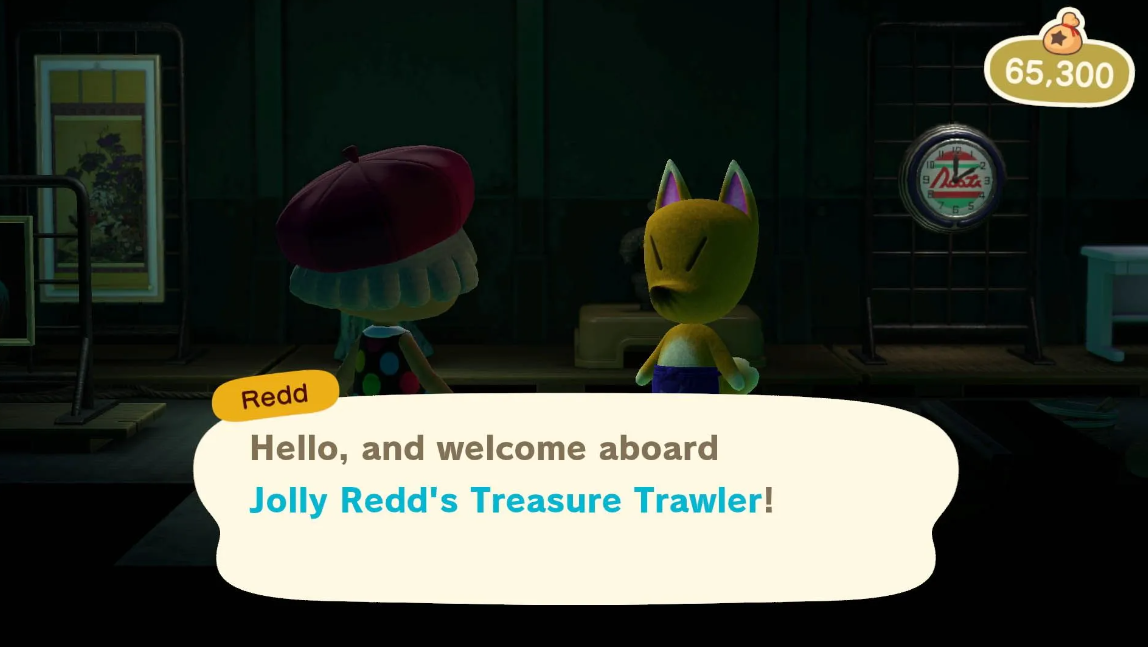 Some reports claim that if you are having trouble, you must speak to Blathers once the 1.2 update is installed. During this conversation, Blathers should mention art donations, which will cause him to appear the following day. This was the case for us, even though it may not be for everyone else. In either case, we strongly advise you to talk to Blathers and then observe when you play each day. Redd will turn up eventually, so don't worry if he takes a while to get here.
When Redd does appear, his ship will be waiting for him on the secret beach located in the extreme north of the island, hidden behind the cliffs. On the other hand, you won't be able to board the ship during this first visit.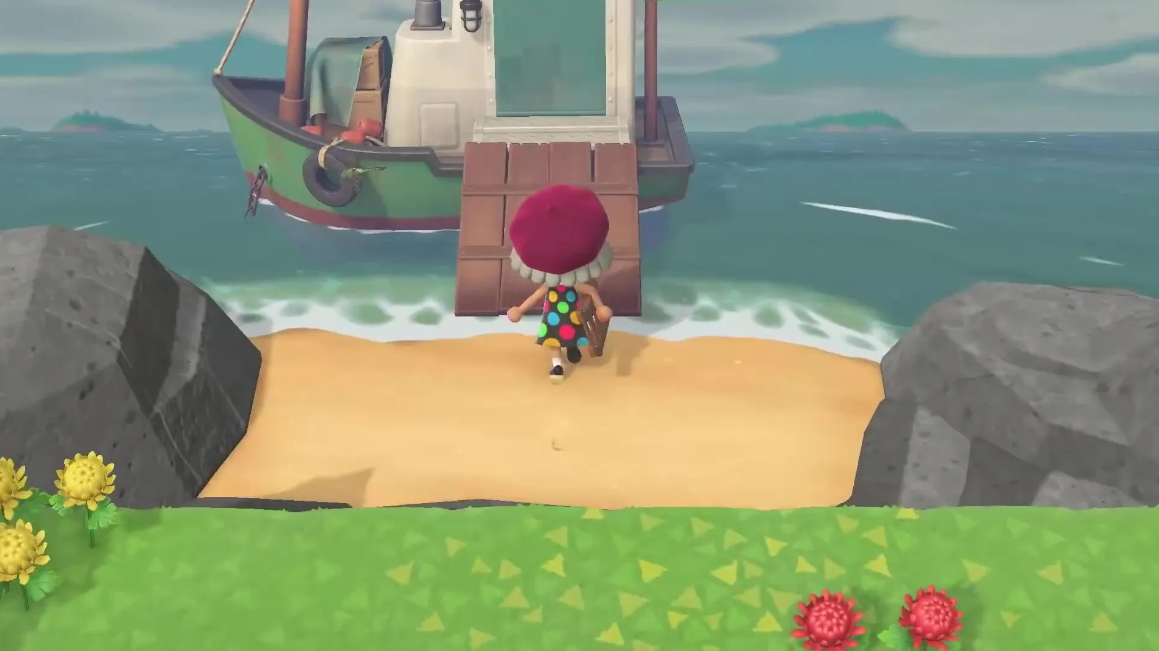 Instead, you must find Redd, wandering around the island. After you have done so, he will identify himself and offer to sell you your first work of art for the price of 4,980 Bells. Get a hold of it. Congratulations, you can officially call yourself an art collector today!
How to board Redd's ship
After his initial trip to the island, Redd is expected to return there on a variety of days in the future. Again, he will come and go with the other vendors, and if Isabelle doesn't notify you that he's in town, you can check your map to see if his ship has moored on the northern coast to determine whether or not he is.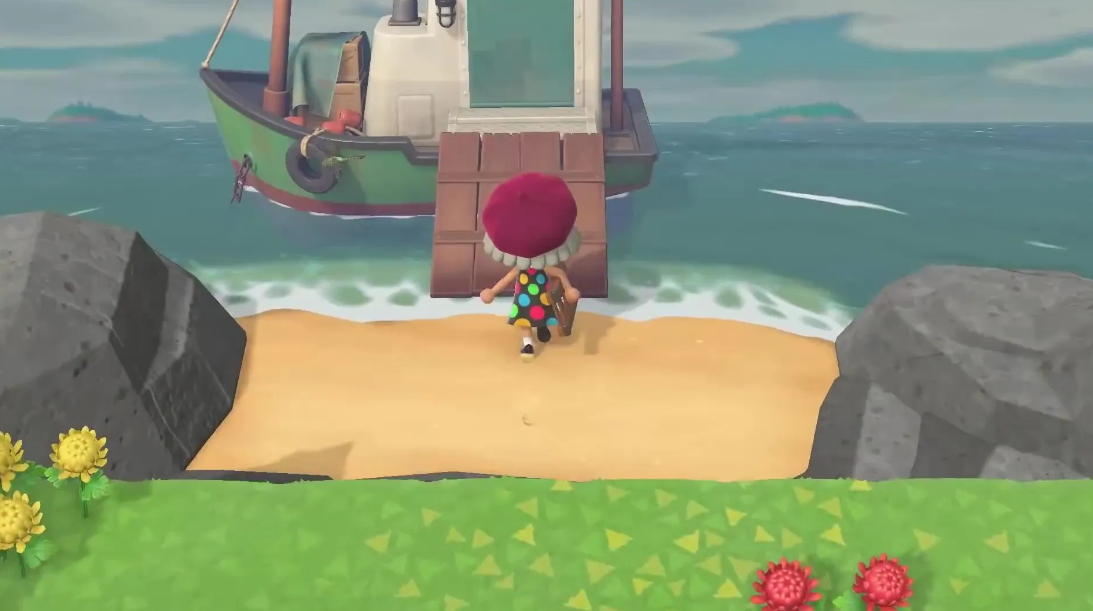 Locate Redd once more and have a conversation with him; after that, he will welcome you onto this ship to investigate the entire scope of his merchandise. This includes unique pieces of furniture and additional works of art; however, remember that you are only allowed to buy one item per day.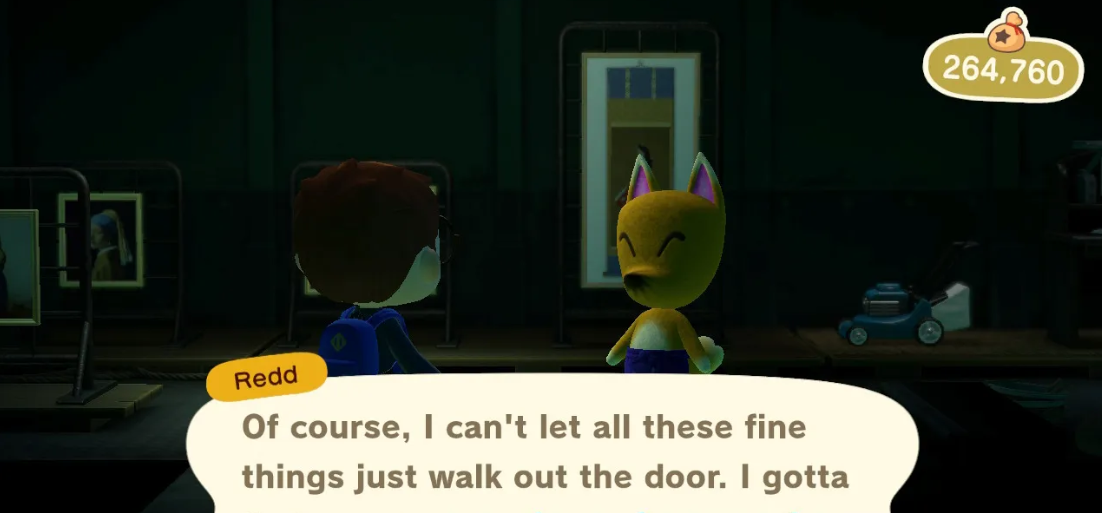 Before you make a purchase, you can conduct a thorough examination of each piece of artwork to facilitate your decision. This is significant because Redd is well-known for dealing in fakes. Therefore, make an informed decision.
FAQs
Why can't i find Redd on Animal Crossing?
Redd will not appear for you if you did not receive the aforementioned communication from Blathers (the earliest point at which you could have received it was on April 22 after the upgrade). On the other hand, after Blathers has mentioned the expansion to you, you should find Redd wandering around your island the following day.
Where is Redd when he first comes to your island?
Redd will arrive on your island on his boat at the beach located in the far north of your island; therefore, players who are hunting for this character will want to visit this beach frequently in order to have the highest chance of locating him when he appears.
Does Redd charge more for furniture?
He deals in furnishings as well as artworks, the latter of which are eligible for contribution to museums. On the other hand, the prices he asks for the identical things are four times as much as Tom Nook would charge for them. There is a possibility that products purchased at Redd's will be unique in that they cannot be located at Tom Nook's.
Is there a snake in Animal Crossing?
Snake, a member of the jock community, is a vivacious individual that takes an interest in being physically active and maintaining a healthy lifestyle. He frequently talks about working out or playing sports, and he could even brag about how physically fit he is. Although he is usually kind to the player, he could make a comment on their physical condition.
Is there a frog in Animal Crossing?
In the Animal Crossing series, the frog is a popular pond fish that was first presented in the game Animal Crossing. It makes a unique croaking sound that can be heard when the player is getting close to it. From May till August, it is visible throughout the day.