How to Find The Animatronics Roblox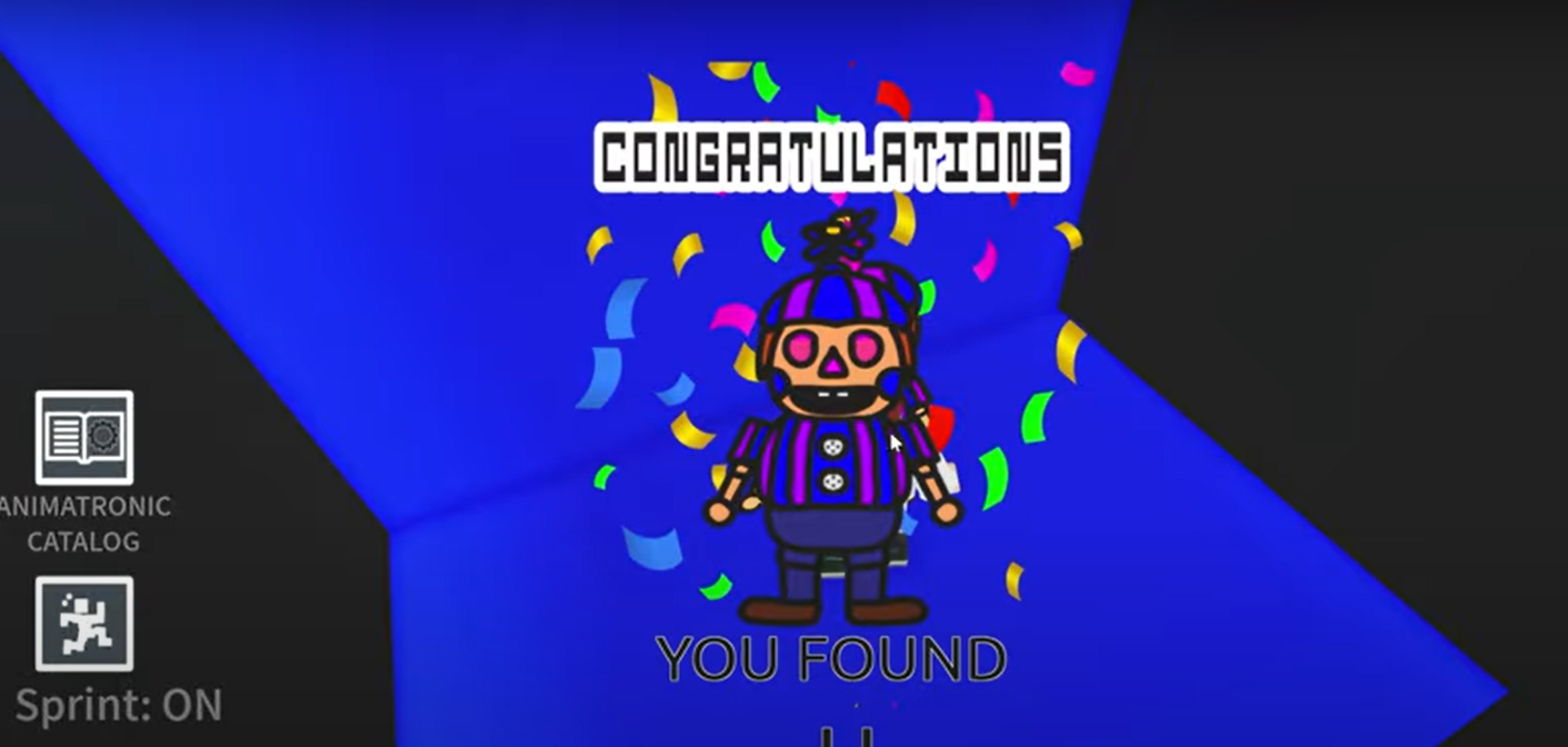 Animatronics Universe is one of the most popular Roblox games. Many people find it hard to find the locations of the Animatronics in the game. If you are stuck on some level and are not able to find the location of an Animatronic, then this guide will be helpful for you. We will be sharing some great and easy tips with you all that will help you to Find the Animatronics.
Freddy Fazbear 
Freddy Fazbear badge is easy to find but you might pay some extra attention to find the locations where the badge is found. Freddy Fazbear is easy to find as it is located where bonnie is.
Bonnie 
Bonnie congratulates you every time you achieve a certain task. Every time the game gets updated Bonnie comes out to greet you. It is easy to spot as it comes out quite often in the game.
Mr. Hippo
Mr. hippo is found near the delicious bread. He is found near the animatronic catalog and is found near the Saint Patrick. The animatronics is found on the Saint Patrick's Day as he is seen relishing the bread.
Chica
Chica loves to eat cupcakes but you will find a hint or clue to find the location of Chica. Once you have found the cupcake you got to give it to Chica. You must give at least five cupcakes to Chica. It is one of the easiest ways to find it.
Zombie animatronic
The zombie animatronic is stuck inside the spring trap. He will only appear when there is spring season in the game. He loves to eat pudding and you don't have to jump too far to find him. Zombie is often sitting near the happy frog and looking for his favorite pudding.
Bonnie Cool 
Bonnie cool is located inside the ship. There is a sunken toy that bonnie loves. You got to go back inside the ship to find his favorite toy. You will meet captain foxy who has got the toy plushy with him.
Ghost Freddy
Players will have to take care of themselves as they will fall into the sea. However, there are still some ways to go. Make sure that you don't mess it up towards the ending though. When you reach a new area out of the sea that's quite a very big jump. There the ghost Freddy will be looking quite cool.
Phantom Boxy
You are probably missing out on all the events but don't forget the saint Patrick event. There will be a big poster but you may find it difficult to handle. Let's walk into a new area and get towards the end of the plank.
From the ending of the plank, you can jump down. After you reach a new area you will find it difficult to see anything. Right at the top, there is something out there. Just squeeze behind a little and keep waiting.
Finding Phantom may not be easy as you have to walk and touch everywhere. Wait right there as you approach the room upstairs. Here you can get in touch with the phantom boxy.
Golden Freddy
You can find the Golden Freddy by clicking the poster. Sometimes it doesn't work so you have to go back to your previous spot. Keep checking the stuff as you will not know where to go. Is there anything there?
If you don't find anything reaches out to the other side. No way, you will like flipping and that's serious. For one moment you will feel like where you are? While aimlessly walking around you may give hope. However, your patience pays off and Golden Freddy appears right there.
Wrap Up
If you don't know how to find animatronics for Roblox this post will probably catch your attention. You can follow our tips and get them one by one!