How to Fix It When Windows 10 Is Stuck in Airplane Mode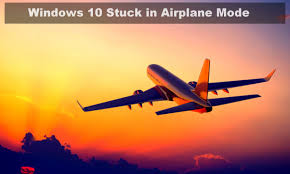 Airplane Mode prevents your computer from connecting to wireless networks such as Bluetooth, Wi-Fi, GPS, and cellular data. You can enable this function by selecting it from the Notifications part of the taskbar, by using a keyboard shortcut, by going to the Network & Internet Settings, or by using a switch that is available on some PCs.
If Windows 10 is stuck in Airplane Mode, your computer will be unable to connect to the internet. If you find yourself in this situation, the following troubleshooting steps should be followed.
Read Also: How to Split Your Screen in Windows 10
The Reasons Why Windows 10 Gets Stuck in Airplane Mode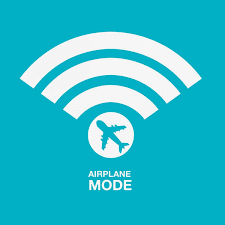 You may find that your laptop is locked in aeroplane mode for a number of different reasons. A common cause of the problem is software flaws or glitches, defective network drivers, or a simple hardware switch that has to be replaced. In the vast majority of cases, the initial step should be to restart the computer. Often, the root cause of an issue will become apparent along with the solution to the problem.
How to Fix It When Windows 10 Is Stuck in Airplane Mode
To pull your Windows device out of aeroplane mode, simply follow the procedures outlined below. It begins with the most basic answers and evolves to more complex alternatives.
1. Restart the Windows machine if necessary. Performing a simple reboot can address a variety of issues, including a Windows 10 device that has become trapped in Airplane mode.
2. Use a keyboard shortcut to save time. Observe your keyboard for the presence of a key with an icon that appears to be a radio tower broadcasting signals. A function key or another key found along the top row, such as PrtScr, is commonly used for this purpose, however it varies from model to model (PrintScreen).
Then, while holding down the Function (Fn) key, tap the key that has the icon stated above. If the operation is successful, a notification flashes in the upper-left corner of the screen announcing that Airplane mode has been turned off, and Wi-Fi and other network connectivity are immediately restored.
3. Utilize the Windows Action Center to complete your task. When you click on the Action Center icon, which appears in the lower-left corner of your desktop (it looks like a chat window), you can toggle off Airplane Mode by selecting it from the drop-down menu.
A list of the available connections is displayed on the screen. Your computer should be online in a few seconds if any of your previously configured Wi-Fi networks has been set to connect automatically and is within range of your computer.
4. Make use of a customized button. Certain PCs (mostly laptops) are equipped with an Airplane Mode button, which is also known as the Network button in some circles. Airplane Mode can be enabled and disabled by pressing this button.
For further information on whether or not your computer has this button, as well as where it is situated, consult the PC manufacturer's handbook.
5. System Settings are where you may turn off aeroplane mode. From the System Settings interface, you can also toggle aeroplane mode on and off as necessary. Enter aircraft mode in the Search box, then select Airplane mode: System settings, which can be found under the Best match header, from the list of results.
You'll be presented with the Airplane Mode Configuration interface. Toggle the switch to the Off position under the Airplane mode header.
6. Restore the BIOS settings of the computer to their default values. The BIOS settings will be restored to their defaults after the CMOS is cleared. For more experienced users, this is not recommended.
7. Windows 10 should be reinstalled. Using the Reset This PC option, you'll be able to reinstall Windows 10. This is also a large effort, therefore it should only be considered as a last alternative in extreme circumstances.
8. Consult with Microsoft technical support. If none of the solutions listed above were successful, contact Microsoft support to get the problem resolved.
Video