How to Fix Share My Location Not Working on iPhone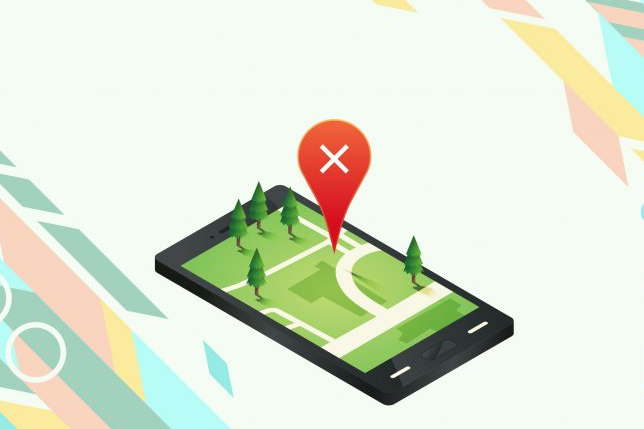 If the "Share my Location" setting on your iPhone is not functioning properly or if this option is disabled, you should be able to resolve the issue by following the steps outlined in the following troubleshooting guide.
Read Also: How to Use your iPhone's Keyboard as a Trackpad
If the "Share My Location" feature on your iPhone is greyed out or otherwise inoperable and you are unable to share your location with others, the issue is very certainly caused by the fact that Location Services are either not enabled on your device or have been restricted in some way.
Additionally, in order for you to be able to Share your Location in iMessage and other supported Apps on iPhone, you will need to be signed into your iCloud account.
1. Sign-in to iCloud
After you have successfully signed in to your device, the "Share My Location" option will become available to you in the most recent version of iOS.
Launch the Settings app, then select your Apple ID from the list. Tap the Sign in button on your iPhone if you are not already logged in.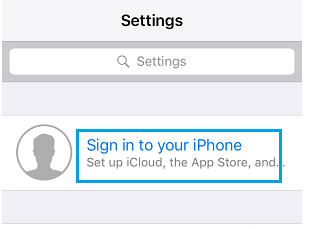 In order to access your device, you will need to provide your Apple ID and password on the following screen. Once you have successfully logged in, navigate to your Apple ID and select Find My. Next, slide the toggle next to Share My Location to the ON position, and then read the Message that is located below Share My Location.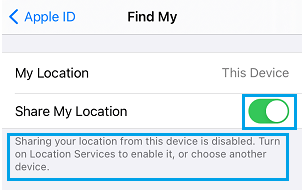 In the event that the message informs you that "Sharing your from this device is disabled," you will also be given advice on how to rectify the situation.
2. Enable Location Services
If you have Location Services turned off on your iPhone, the "Share My Location" functionality will most likely not function properly. This is the case in the vast majority of cases.
Navigate to the Settings menu, then select Privacy, and then touch on Location Services.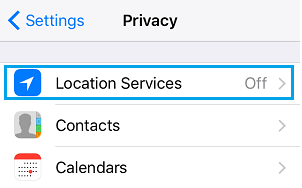 Verify that the switch labelled "Location Services" is set to the "ON" position on the screen titled "Location Services."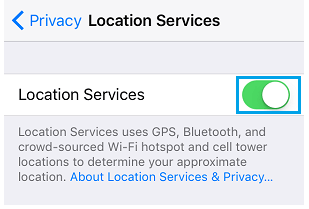 After you have done this, the option to Share My Location will display on the same screen as before. Tap on Share My Location, then on the screen that follows, change the toggle next to Share My Location so that it is in the ON position, and read the Message that is located below this entry.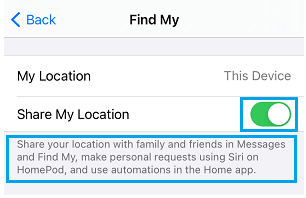 If the notice that appears on your screen reads "Share your Location with family and friends via Messages…", then the Share My Location feature is active on your smartphone.
3. Disable Restrictions
Another possible explanation for why the Share My Location feature is inoperable on iPhones is because the Location Sharing option in the Screen Time setting for Content and Privacy Restrictions has been turned off.
Navigate to Settings > Screen Time, then scroll down and select Content & Privacy Restrictions from the menu that appears.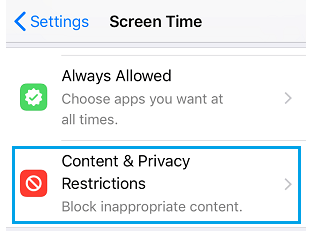 Enter your four-digit Screen Time PIN if you are requested to do so. If you cannot remember the passcode for Screen Time on your iPhone.
Tap the Location Services entry that is located under the Privacy section on the Content & Privacy screen.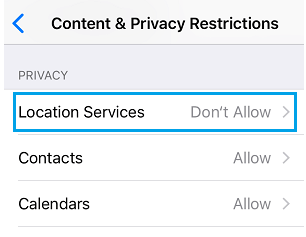 On the following page, choose the option to Allow Changes, then slide the toggle switch next to Location Services to the ON position, and finally select the option to Share My Location.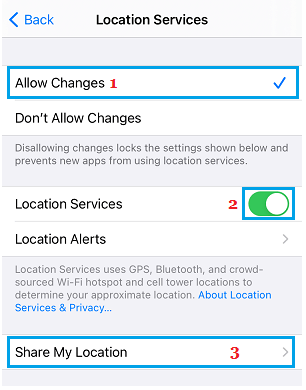 On the page that follows, make sure that the toggle that is located next to Share My Location is set to the ON position.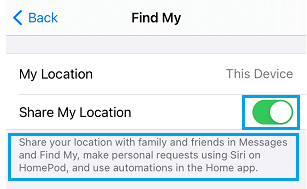 We hope that one of these solutions has been able to assist you solve the problem of Share My Location not functioning properly or being disabled on your iPhone.
FAQs
Why cant my friends see location?
It's possible that they've disabled the Location Services on their device, which would stop others from finding out where they are. It's also possible that they have their location "hidden" in the app, which would also prevent you from knowing where they are. This would be another reason why you can't see where they are.
Why is Find My Friends not working on my iPhone?
Find My Friends is unable to locate your buddy because they are not logged in. Your friend has not activated the Location Services feature on their device. It appears that your friend has turned off their phone. The phone that your friend is using is not connected to either cellular service or Wi-Fi.
What does it mean when someone's location says no location found?
The individual who is giving you access to their location either has: Turned off location services in the browser. It is required to turn off Wi-Fi or mobile data and network for Find My to function properly. merely activated the Airplane Mode on their iOS device or turned off their iPhone or iPad entirely.