How to Get a Ladder in Animal Crossing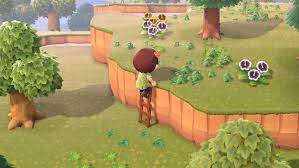 Since the release of Animal Crossing: New Horizons, you've had the opportunity to participate in a variety of in-game events ranging from Halloween to New Year's Eve. You've also put in a lot of effort into making, decorating, and terraforming your property. Those who are fresh new to the game will quickly realize that there are some portions of their island that are inaccessible. If they want to go farther into the cave, they'll have to build a ladder. A ladder may be constructed in the early stages of Animal Crossing: New Horizons, and this article will explain how to do it.
Read Also: How to Get a Shovel in Animal Crossing
How to Get a Ladder in Animal Crossing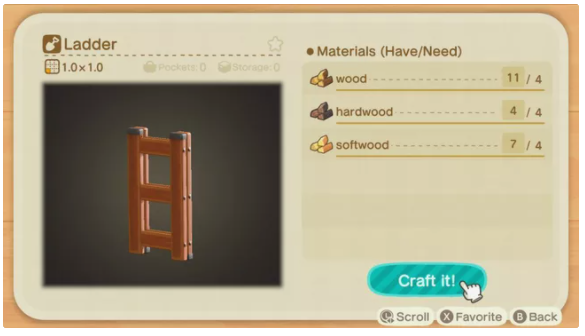 Invite villagers to your island
Getting the ladder unlocked will take at least three days, but it all starts with welcoming a new villager to your island in the first place.
Step 1: Start by visiting Dodo Airlines and booking a flight for yourself to a new island using your Nook Miles Ticket.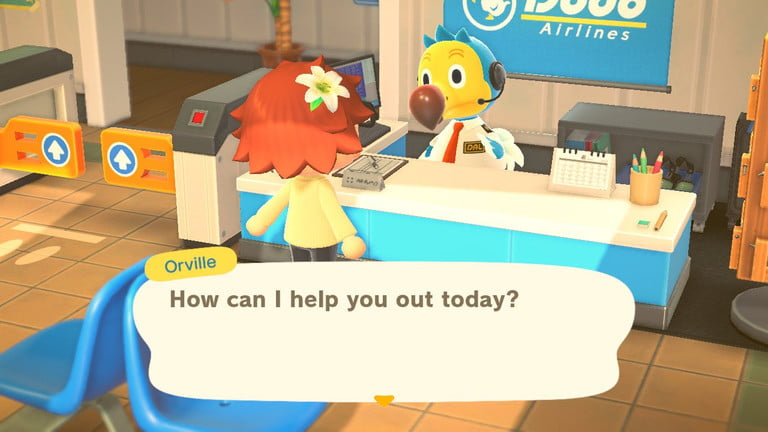 Step 2: You'll come across another villager walking the beaches of the lake after you reach your location. Speak with them!
Step 3: After a few conversations with them, you'll have the option of inviting them back to your town. No of how much you dislike that specific villager as a permanent resident, we recommend asking them to live with you nevertheless, because you'll need them to begin the process of unlocking the ladder once it's unlocked. You can always expel them later if you don't like them.
Build a bridge for your island
When Tom Nook learns that you've brought some people back to your town, he will call you and ask if you would be interested in helping him build a new bridge for the community. What will take place is as follows:
Step 1: Gather all of the supplies you'll need to construct your wooden bridge, including log stakes, clay, and stone.
Step 2: Log stakes may be made at your workbench out of three pieces of wood that you cut to size. A Stone Axe may be used to collect wood from trees, which is a useful tool. When you smash rocks with a shovel, you can gather clay and stone. You can hit rocks up to seven times at a time to collect both. Creating your wooden bridge kit will require another workbench, which you can find here.
Step 3: Last but not least, you'll need to determine the best location for your bridge. Bridges can span any river or pond, and they can be positioned anywhere along the river or pond's length, from north to south, east to west, or even diagonally.
Step 4: Unpack your wooden bridge kit and place it where you want it to be used.
Stake out plots for your new residents
You should speak with Tom Nook after you've completed your bridge construction and wait for him to offer you another duty. This one will take a little more time because you'll have to prepare three distinct plots for new homes as well as make a variety of various furniture pieces for the new homeowners. Here's a step-by-step breakdown of how it works.
Step 1: When you discuss this work with Tom Nook, he will provide you with three home plots to position around your island in preparation for the arrival of new inhabitants.
Step 2: Walk around your island and set the three plots where you want them. Even if the exact position isn't critical, make sure you like the area where you placed them. Aside from that, you'll have to spend hundreds of Bells to relocate them later on in the game unless you do.
Step 3: When the work is completed, you will receive a phone call from Tom Nook. You'll be advised that some of the goods he wants you to make rely on materials that can only be found high up in the cliffs, which might be an issue for anybody who doesn't have access to a ladder. Tom Nook will be alerted about the problem and will forward the recipe.
Step 4: Once you have the recipe, all you have to do is open it and begin learning it. At any workbench, you may now construct a ladder!
Step 5: Lastly, visit Resident Services where you'll be able to create your very own ladder out of four pieces of wood, including hardwood and softwood, to take home with you.
The entire procedure is expected to take around four days to finish. If you're willing to time travel by changing the date of your Switch, you should be able to complete the entire procedure in an afternoon or less. The ladder, in contrast to other equipment in New Horizons, is impenetrable. As a result, you won't have to worry about becoming stuck in the bush after attempting to scale a cliff.
Video