How to Get a Refund for Fortnite Purchases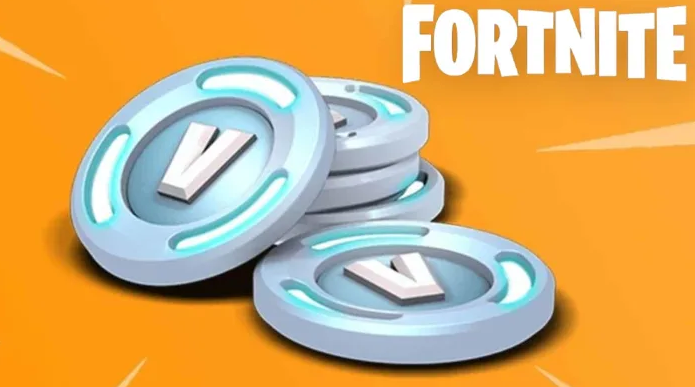 There are a lot of tempting products up for grabs in the Item Shop of Fortnite, but it can be a little bit too easy to make a purchase on the spur of the moment. Alternatively it's possible that you made an unauthorized purchase by mistake and are now trying to get your money back by cancelling the transaction. There is, thankfully, a way to get your money back for any transactions you make in Fortnite. This guide will walk you through the steps necessary to request a refund for any Fortnite purchases you've made. So let's get started:
Read Also: How to Play Into Bot Lobbies on Fortnite
How to Get a Refund for Fortnite Purchases
1. To begin, if you have literally just purchased an item by mistake, you are able to quickly hit the Cancel Buy button straight from the item screen itself. This option is available to you regardless of whether or not the item has been delivered to you.
2. In any other case, you will need to go to the lobby of Fortnite in order to request a refund for a purchase you made in the past.
3. You can either click on the symbol in the top left corner or press the Menu/Options button.
4. Go all the way down until you find the gear labelled Settings, then select Support and Refunds.
5. Use the Return key or the Cancel Purchase button.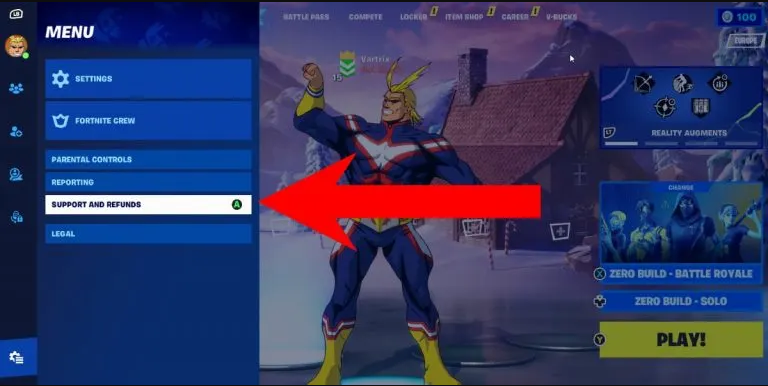 6. You will be able to view all of the purchases that you have made with V-Bucks during the past 30 days from this screen.
7. Locate the items for which you would want a refund, and then press the Use Return Ticket button to get the refund immediately!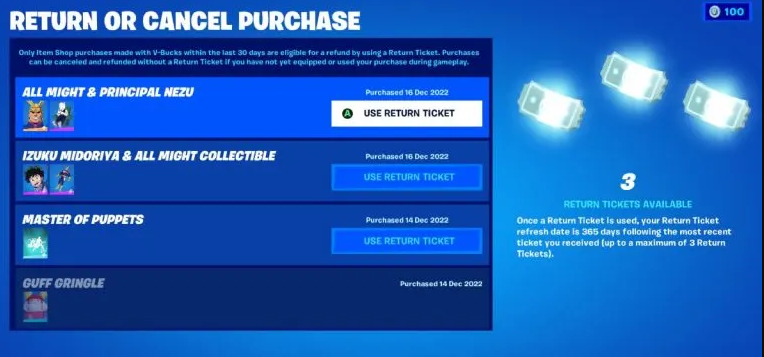 FAQs
Is it possible to refund V-Bucks?
In addition, between January 2017 and September 2022, players who were charged V-Bucks, which is the in-game currency of Fortnite and can be purchased with real-world money, for in-game things that they did not desire will be eligible for a refund.
How long is Fortnite refund?
Whether you self-refund a game or seek a refund from Player Support, the time it takes for the money to be returned to your account can range anywhere from three to fourteen business days, depending on the sort of payment method you used. If, after this length of time, you still have not received a refund, please get in touch with the company that manages the payment method you used so that they can assist you.
Can you refund a Fortnite skin after 30 days?
When the 30-day period has ended, the items can no longer be returned for a refund through the Return Tickets system.
Can you still refund Fortnite Skins?
Put an end to the purchase
There is also the option to cancel a purchase, in addition to Return Tickets, which can be used to get a refund for Fortnite skins and items. You have only 24 hours after using V-bucks to make a purchase before you are able to cancel it. A reminder will appear within the game if you try to use the item while it is equipped, and you will not be able to use it while it is equipped.
Can you sell your Fortnite skins?
In Fortnite, there is no option to engage in player-to-player commerce of any kind. You do so at your own peril if you choose to trade with other players by dropping stuff for them, so if you do decide to do so, please be on the lookout for scams that could result in the loss of your items.