How to Get the Cupid Hanzo Skin in Overwatch 2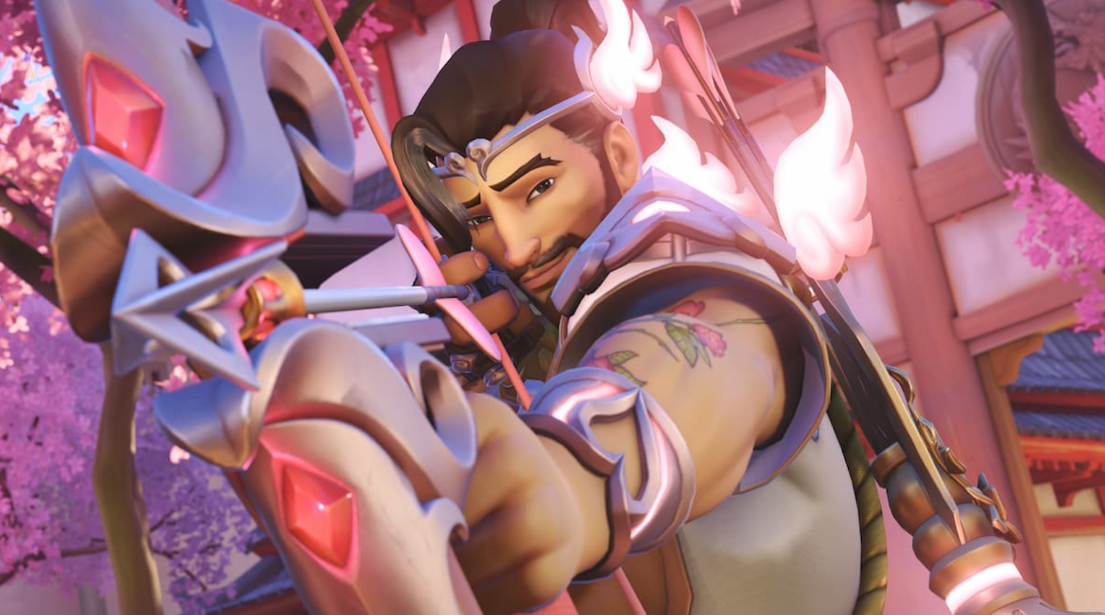 The Overwatch 2 development team is going all out to throw a party in honour of Valentine's Day this year. In honour of Valentine's Day, the video game developer Blizzard will be launching a new game mode as well as a selection of new cosmetics that are themed after the holiday that celebrates love. This comes shortly after the introduction of Season 3 as well as a new map. In this article, we will guide you through the process of obtaining the new Cupid Hanzo skin for usage in Overwatch 2, so that you can put it to good use. So let's get started:
Read Also: How to Change FOV (Field of View) in Overwatch 2 on PC
How to Get the Cupid Hanzo Skin in Overwatch 2
Launch Overwatch 2 and navigate to the in-game shop to purchase the Cupid Hanzon skin. Doing so will let you to receive the legendary version of the skin. After that, navigate to the featured items section and look for an option that says "Cupid Hanzo Bundle." The total price of the bundle is 2,600 Overwatch coins.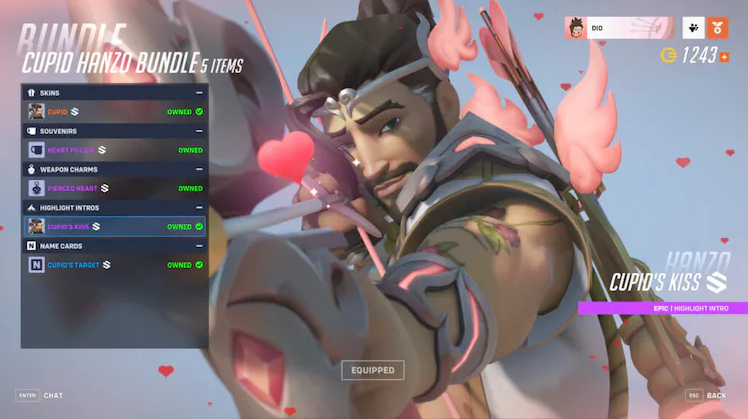 The iconic Cupid Hanzo skin is included in the Cupid Hanzo Bundle, together with the Heart Pillow keepsake, the Pierced Heart weapon charm, Cupid's Kiss highlight intro, and Cupid's Target name card. After achieving the Loverwatch hidden ending, if you already have the Cupid's Kiss highlight intro, then you can purchase the bundle for a discounted price of 2,156 Overwatch coins rather than the full price.
Famous Cupid Hanzo skin
Charm for the weapon called a Heart Pillow
Charm of the Pierced Heart for use on weapons
Highlighting the beginning is Cupid's Kiss
The name card for Cupid's Target
Cupid Hanzo highlight intro
In Overwatch 2, there are a few different routes to take in order to acquire the Cupid Hanzo highlight intro. The first method is to finish the Loverwatch game's Hanzo route for free if you want to get this achievement. The alternative method includes spending 2,600 Overwatch coins to purchase the bundle.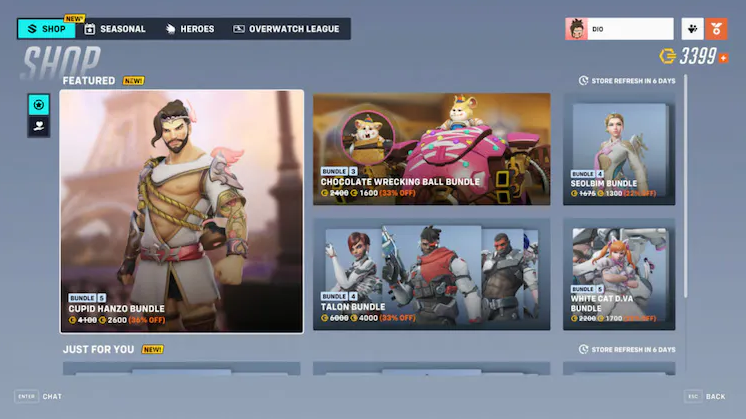 You can get this form of game currency by paying for it with real-world money. Simply go to the "+" button in the upper right-hand corner of the shop menu and click on the orange button. After pressing the button, select the quantity of coins that you would want to acquire. You can also acquire coins by purchasing them from the Battle.net shop. You also have the opportunity to acquire free Overwatch coins by participating in the Microsoft Rewards programme.
FAQs
Why does my Overwatch 2 account merge but no skins?
The Most Frequent Issues
Be sure that you are logging into the right Battle.net account, and that you have merged any console accounts with Overwatch progress into your Battle.net account, if it seems as though you are missing all of your Overwatch 2 skins. If this is the case, check the following:
Can I get my Overwatch 1 skins in Overwatch 2?
Players who have put in a lot of time and effort to accumulate cosmetics in the first iteration of Overwatch will be happy to learn that their cherished skins can be brought over to the recently launched sequel, Overwatch 2, simply by combining their accounts.
Why didn t my skins transfer to Overwatch 2?
It's possible that the problem is caused by the fact that none of your Overwatch 2 payment platforms are linked to your Battle.net account. Hence, any skins or other in-game goods that you buy on your personal computer from the Blizzard website, the PlayStation Store, or Xbox Live will not be transferable to Overwatch 2 and will not appear in your collection when you play the game.
Will Overwatch 2 be free if you own Overwatch 1?
The new premium battle pass and a variety of cosmetics are also included in the Watchpoint Pack. Overwatch 2's standalone multiplayer mode is completely free to play. No, if you already owned Overwatch 1, it will not be free.
How to get free Overwatch 2 skins?
If you watch official "authorized" events and videos from Overwatch 2 and the Overwatch League, including Overwatch League livestreams on the official Overwatch League YouTube channel, you can receive free Overwatch League Drops, Tokens, and Skins for the Overwatch League.
Will Overwatch 2 be f2p?
Overwatch 2 is a live game that is always on, completely free to play, and always being updated. Participate in the redesigned player versus player experience by banding together with your friends on any platform.
Is Overwatch 2 a good game?
In the end, playing the game is still enjoyable. There is still a significant amount of complexity here, but the most of it is mechanical. It consists of becoming familiar with new heroes and learning their playstyles as well as their abilities. On the other hand, it is not entirely obvious if Overwatch will be able to endure for another six years without its developers coming up with something completely new.