How To Get HBO Max On An LG Smart TV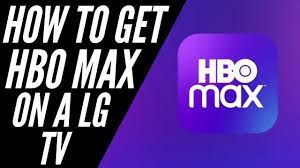 After a lengthy period of anticipation, the HBO Max app is now available on LG Smart TVs. Until today, LG TV owners who wanted to watch HBO Max were forced to use Airplay or screen sharing from a mobile device, connect a laptop to their TV, or use another streaming device that was compatible with HBO Max. That is no longer the case, thanks to the HBO Max app, which is now available on LG Smart Televisions.
Read Also: How to Update LG TV Software
How To Get the HBO Max App on Your LG TV
According to LG, the HBO Max app is available on the following models: LG OLED TVs, LG QNED Mini LED TVs, and LG NanoCell TVs from model years 2018-2021 that are powered by webOS 4.0 or higher. Those who own supported LG Smart TVs can now access the HBO Max app on the webOS platform of their LG TV by opening the HBO Max app with their remote or, if available, by speaking "HBO Max" into their LG Magic Remote.
In order to watch HBO-Max on their LG Smart TV, they will need to subscribe to the service, which costs $14.99 per month for their ad-free plan or $9.99 per month for their advertising-supported plan (meaning a few commercials before movies and episodes). On the HBO Max website, you can sign up for one of the two plans.
This announcement coincides with the release of the highly anticipated Warner Bros. feature film The Suicide Squad, which will be released in theatres and on HBO Max on August 5. Subscribers to the HBO Max plan, which costs $14.99 a month, will be able to watch the film.
Ways to Watch HBO Max on Older LG TVs
If you have an older LG TV, try the options below to watch HBO Max.
Watch HBO Max on LG TV by Connecting a Laptop
It is possible to connect your laptop or computer to your LG Smart TV and watch HBO Max if it has an HDMI connector. The following two actions will be sufficient for the vast majority of people:
Finding and connecting the HDMI port on your laptop to one of the HDMI inputs on your LG Smart TV is the next step.
Switch the input of your Smart TV to the HDMI port that you hooked the laptop into using the LG TV remote control.
You should check the display settings on your laptop if the screen from your laptop did not automatically start displaying on your LG Smart TV. I'll go over how to do this on both Mac and Windows computers in the sections below.
Display Windows 10 to TV
Setting your display to duplicate in Windows 10 is pretty similar to how you would do it in Windows 7 or Windows 8 as well.
Select "Display Settings" from the context menu of the right-clicked desktop.
Select Duplicate these displays from the Multiple Displays drop-down list by selecting it from the list.
If you are prompted to save the changes, select Keep Changes from the drop-down menu.
Display Mac to TV
"System Preferences" can be accessed using the Apple menu.
Select "Displays" from the View drop-down menu.
Select the "Arrangement" tab from the drop-down menu.
In the bottom-left corner, look for the word "Mirror Displays."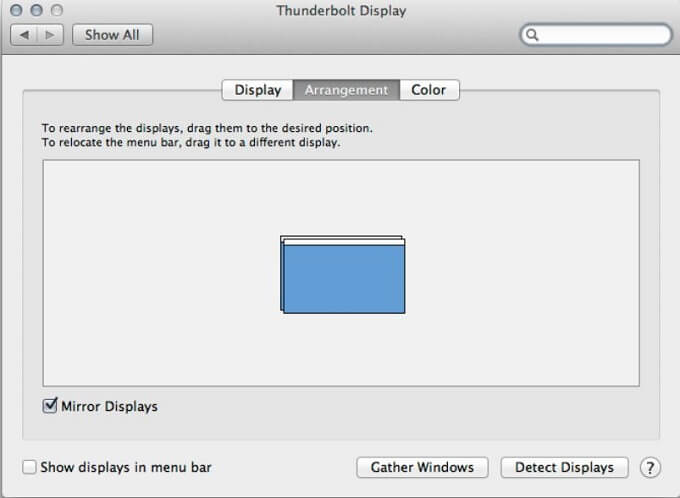 Display Windows 8 to TV (This is how to do this in Windows 7 as well)
If your Windows 8 laptop isn't displaying properly on your television, follow the procedures outlined below.
"Screen Resolution" is an abbreviation for "Screen Resolution."
To do so, change the drop-down selection for "Multiple displays" from "Extend these displays" to "Duplicate these displays" under the "Multiple displays" section.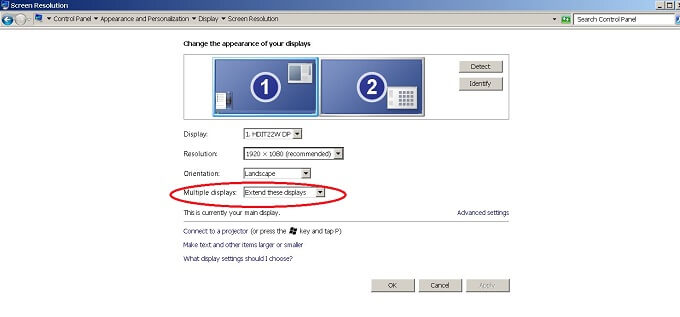 Following that, click "Apply" and then "OK." The display on your computer should now be replicated on your television set.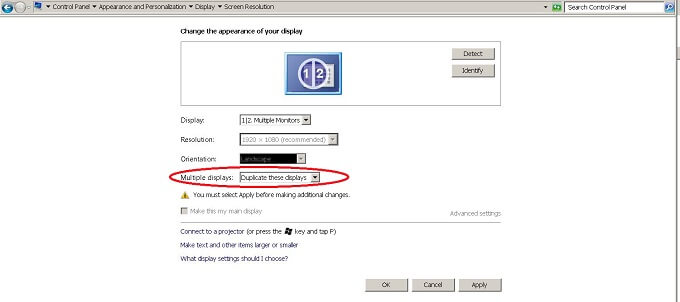 Video