How to Get HypeSquad Badge on Discord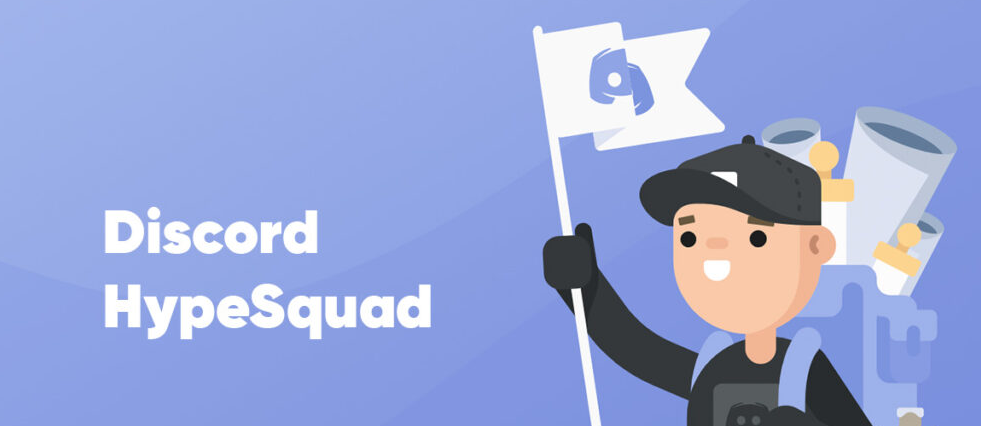 If you are a frequent user of Discord, you have probably seen the HypeSquad emblem displayed next to the user names of specific individuals. After doing a little research on it, figuring out how to use HypeSquad and its various workarounds is actually fairly easy, despite the initial impression that it could be difficult to do so. HypeSquad on Discord comprises a select group of users with access to various unique privileges, including benefits, mentions, and perks. Hypesquad members advocate for Discord and contribute to the platform's overall marketing efforts. As soon as you become a member of HypeSquad, you will be given a badge to display next to your username, which will signal to the rest of Discord that you are an official member. This guide will walk you through the steps necessary to earn the Discord Hypesquad badge. So let's get started:
Read Also: How to Create an Invite Link in Discord
How to Get HypeSquad Badge on Discord
To answer the question of how to join HypeSquad, you will need to take an exam administered by HypeSquad. But I'll talk more about that in a bit. First things first, let's have a look at how to sign up for HypeSquad:
1: Join HypeSquad
To locate HypeSquad, please follow the steps that are outlined in the following paragraphs:
1. Launch the app called "Discord," then tap on the "Settings" icon next to your profile image.

2. Scroll down and then tap on the 'HypeSquad' icon on the screen's left side.
3. Now, click the "Join HypeSquad" button.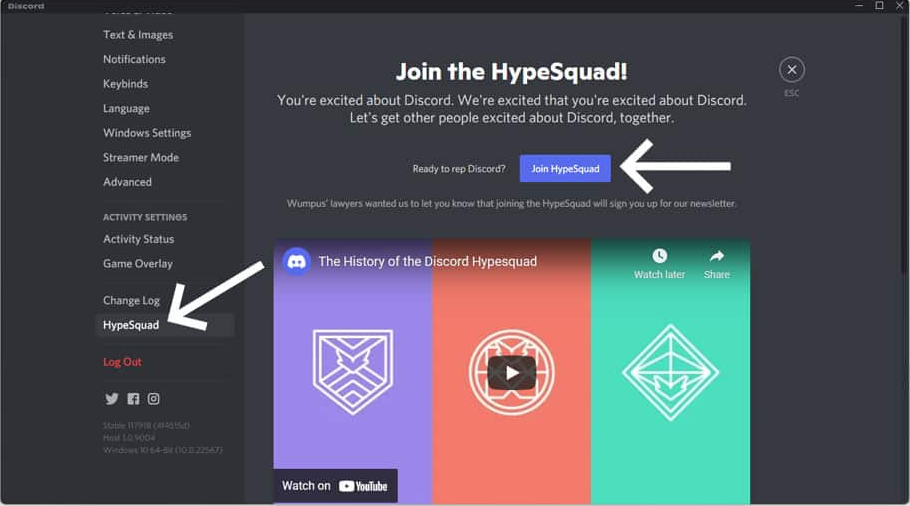 In this section, you will find the option to Take a Test to become a member of the HypeSquad. Note that to become a member of HypeSquad, you need to be at least 13 years old, and if you want to be a part of event tiers, you need to meet 2 criteria: you need to be at least 16 years old, and you need to have experience in organizing gaming events and competitions.
2: Take Discord HypeSquad Quiz
As for the test itself, it will consist of five questions, each of which will have four answer choices below it. If you respond to questions in an honest manner, you will immediately be assigned to a residence that is suitable for you.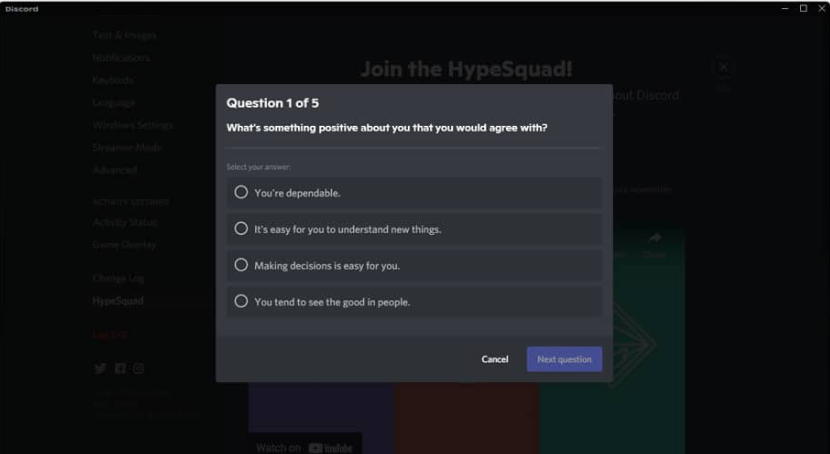 What takes place if the house to which you have been assigned does not feel like it is a good fit for you? If this happens to you, all you have to do is take another HypeSquad test and then modify the answers to the test to get different results. To retake the quiz, select the link next to the question "Would you like to switch houses?"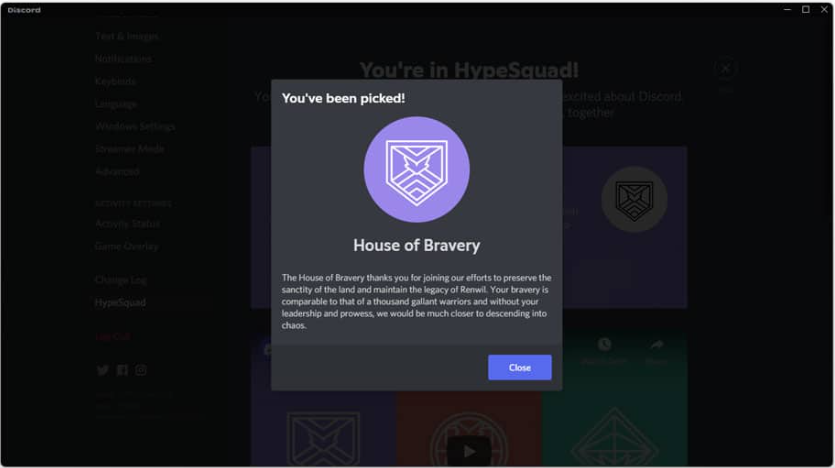 Nevertheless, if you want the greatest results, you must be honest and straightforward with your responses right from the beginning. After all, you would not want to take a chance on something that gives you the duty of boosting Discord's popularity while also promising an endless supply of benefits.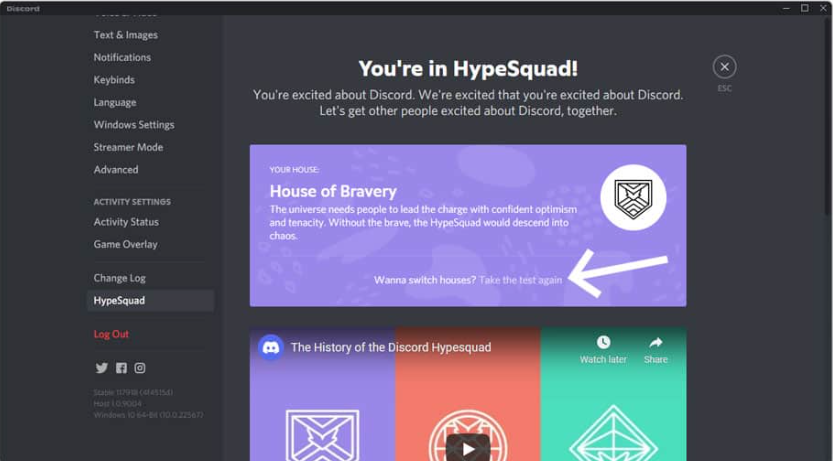 FAQs
Is Hypesquad still available?
Applications for the Discord Hypesquad have been stopped while we finish up some housekeeping on our end. However, there is no need to be concerned because we will quickly have the applications operational. In the event that you require any additional information, please do not hesitate to contact hypesquad@discord.com.
Which is the rarest HypeSquad?
Because of this particular factor, the House of Brilliance is generally regarded as the most important Hypesquad that can be found on the site.
What are the chances of getting #0001 in Discord?
When you first sign up for Discord, it is extremely unlikely that you will be given the #0001 channel to join; in fact, it is almost impossible. However, if you subscribe to Discord Nitro, you will be able to obtain this tag. Using Nitro, you are able to make changes to your tag, such as replacing the random number that Discord has allocated to you with your username followed by a number.
Do Discord roles expire?
If someone cancels their subscription as a Subscriber or a Member, their Discord Role will be removed at the same time as their subscription is removed.
Is HypeSquad free game?
HypeSquad is a free-to-play Battle Royale shooter that features fast-paced action and close-quarters combat that is both furious and innovative. Players must work together to survive.
Does Discord Nitro expire?
Following the conclusion of your trial term of one month, you will be able to continue using Discord Nitro as a paid service. Unless you cancel your membership, you will be charged the regular monthly rate for a Discord Nitro subscription in your market. This will occur regardless of whether or not you use the service. Cancel anytime.