How to Get Kindling in Destiny 2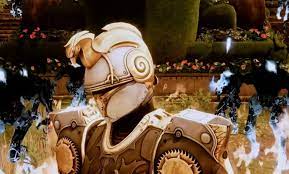 Kindling is a new type of resource that was added in Destiny 2 as part of the annual Solstice 2022 event. This item, along with Silver Leaves and Silver Ash, is required in order to improve the stats of your armour through the process of imbuing it with enhanced qualities. As part of the Solstice event, you can earn Kindling by successfully completing certain event challenges. Earning them could be difficult if you are just stumbling around in the dark, but happily, this tutorial on how to gain Kindling sources in Destiny 2 contains all the answers you could possibly need.
Read Also: How to Get the D.F.A. Hand Cannon in Destiny 2
How to Get Kindling in Destiny 2
The "Celebrating Solstice" quest, which acts as an introduction to the Solstice event and is the first step on the path to obtaining Kindling, must be finished before you may proceed. Importantly, it walks you through the process of acquiring Silver Leaves, the process of transforming those Silver Leaves into Silver Ash, and the process of applying those Silver Ashes to your Candescent Armor. You will obtain your first Kindling if you are successful in finishing this quest, yeah!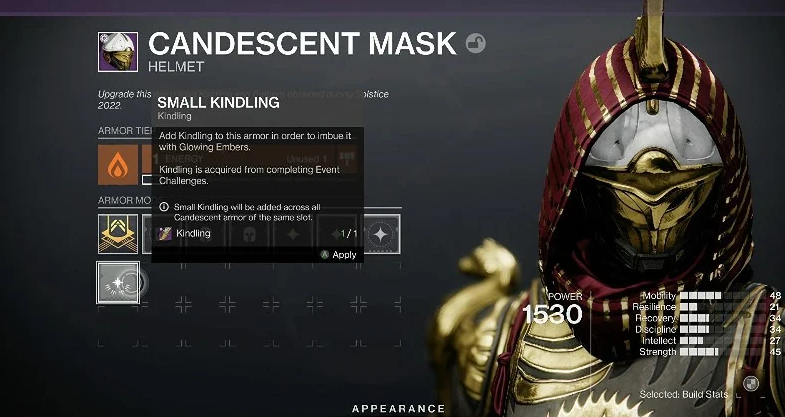 Adding Kindling to Candescent Armor is the next step, which is where things get interesting. To do this, open the armour and select the mod slot that is just before the very last one, as shown in the figure to the right. Once the mod has been opened, you can spend your kindling by sliding it into the appropriate slot. Your armour will thereafter be infused with Glowing Embers as a result of this action. The most notable change is that the space will now be larger, necessitating the addition of two more Kindlings. Because of the nature of this task, you will need to step up your game as you make progress through it, which is just one of the many intriguing aspects of it.
How To Get More Kindling In Destiny 2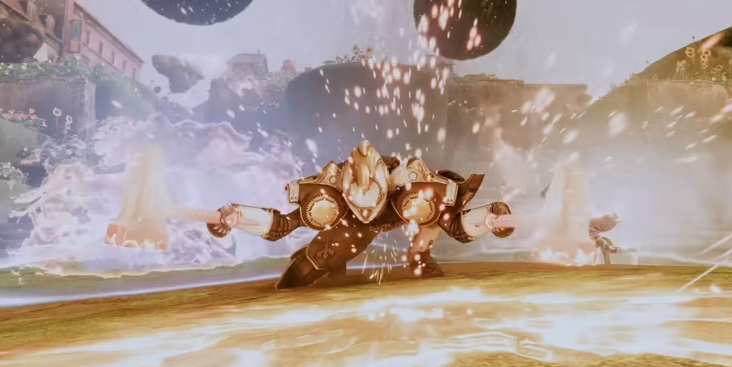 In order to fully upgrade the helmet, gauntlets, chests, and legs, Guardians must complete all Event Challenges in a timely manner in order to receive the Kindling material. Class items are the only ones that may be Masterworked without the use of any of the three currencies. It is possible to use the Solstice class armour piece in any previous constructions after completing the Apex Armorer week six challenge in Season of the Haunted by Masterworking the Solstice class armour piece.
If you're trying to finish all of Destiny 2's Event Challenges as quickly as possible, focus on the ones that are related to each other. Several of the Bonfire Bash challenges, for example, can be done simultaneously. In addition, several of the Solstice Event Challenges necessitate the gathering of Silver Leaves, so it's probably best to start with those.