How to Get or Unlock the Optimus Prime in Fortnite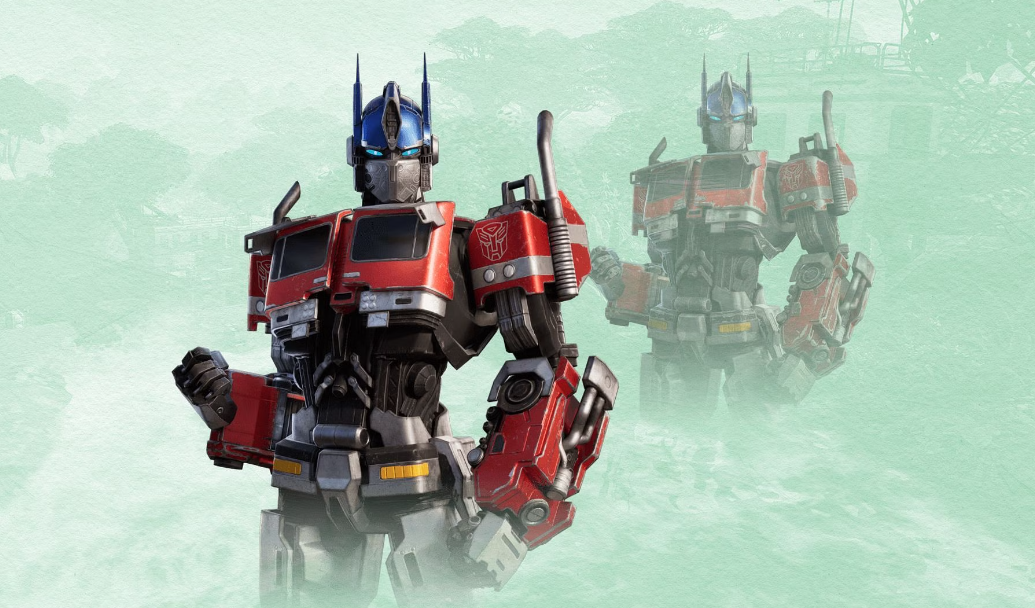 Optimus Prime makes his first appearance in the most recent season of Fortnite, and he is here to defend humanity against the unstable reality. Fortnite Chapter 4, Season 3 introduces Fortnite WILDS, which includes all new guns, POIs, and an exciting new Battle Pass for players to grind out. The ultimate reward for completing the Battle Pass will feature one of the most iconic Transformers characters in one of the best Battle Royale games. Fortnite is a free-to-play online battle royale game. This post will walk you through the steps necessary to obtain the Optimus Prime skin in Fortnite. So let's get started:
Read Also: How to Unlock Fortnite Vaults in Chapter 4 Season 3
How to Get or Unlock the Optimus Prime in Fortnite
When playing Fortnite, you can unlock Optimus Prime as a playable character if you complete Chapter 4 of the Season 3 Battle Pass. To acquire access to him, you must first buy the Battle Pass or get it as a gift before you can do either. Once you have it, you can immediately begin leveling up. The most significant event to take place during this time is the release of Optimus Prime.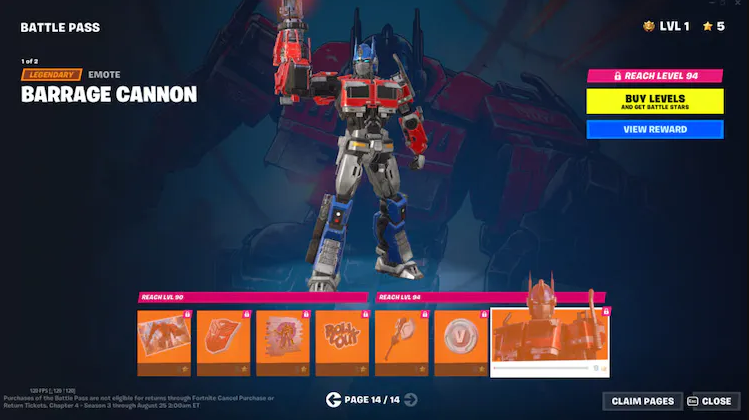 Because of this, you won't be allowed to talk to him until you reach level 100. This is a direct result of this. Depending on how often you play Fortnite, this process could take a few weeks to many months to complete. It all depends on how often you play. On the other hand, once you have finished all the daily and weekly tasks, you should make a lot of headway quickly.
If you really can't stand the thought of waiting any longer to get your hands on Optimus Prime in Fortnite, you can buy Battle Stars using V-Bucks and then trade those Battle Stars in for higher levels of the Battle Pass. Even though it will cost you 13,100 V-Bucks, which is similar to 104 USD, it is the choice that will allow you to collect all of the skins in the quickest possible manner.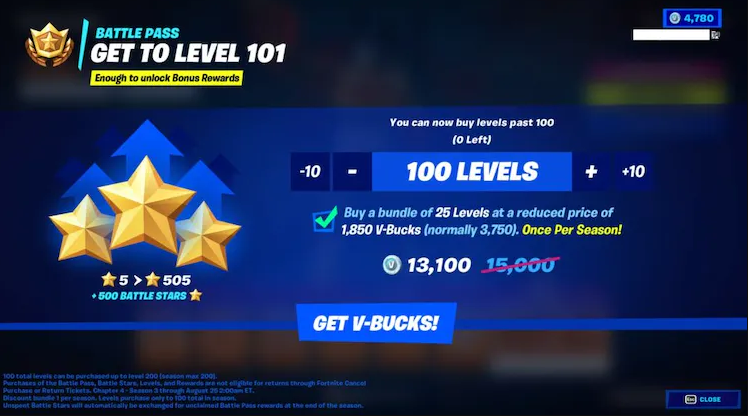 If you missed it the first time around, the steps are as follows:
1. Open Fortnite
2. You can purchase a Battle Pass by swapping the virtual currency known as V-Bucks for it.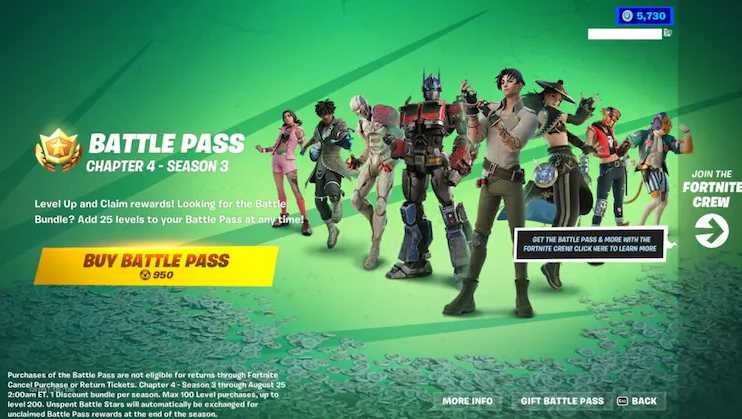 3. You will have to accomplish some objectives and gather a certain number of Battle Stars before you can unlock Optimus Prime.
FAQs
Is Fortnite free to play?
Fortnite allows users to create, compete, and play with their pals freely. You can compete to be the last player remaining in games like Battle Royale and Zero Build, go to a concert or other live event, or explore more than a million games produced by independent developers. These games include things like parkour, racing, and zombie survival.
Should I let my 9 year old play Fortnite?
Fortnite has been given a "T" rating by the Entertainment Software Ratings Board, which indicates that players must be at least 13 years old to play. Because of the game's action violence and open chat, Common Sense Media, which was one of the founding partners of Understood, recommends that children over the age of 13 play it. This is a solid foundation on which to build.
Will Fortnite give free skins?
Since June 2023, no free skins are available for use in Fortnite. Underworld Desdemona was the final free skin available, and it could be earned by completing the quests associated with Coldest Circles. The quests stopped being available on June 15, 2023, and we will ensure that this list is kept up to date whenever Epic Games makes the decision to distribute additional free skins.
How many skins are in Fortnite?
We now know that there are a total of 1,624 skins that have been made available in Fortnite, according to FNBR.co, an online database that maintains the release of all Fortnite cosmetics and item shop refreshes. FNBR.co was created in order to keep track of the release of all Fortnite cosmetics and item shop refreshes. You may get the current count of Fortnite skins by utilizing the database's Item type filter to display only Outfits. This will provide you access to the information.
Is Miles Morales in Fortnite?
Miles Morales, a character from Epic Games, debuted in Fortnite. Those who purchase the pack will receive both the clothes and the Back Blings, an Emote, Spider-Ham's Mallet Pickaxe, and a loading screen based in MEGA City.