How to Get Receipt from Spotify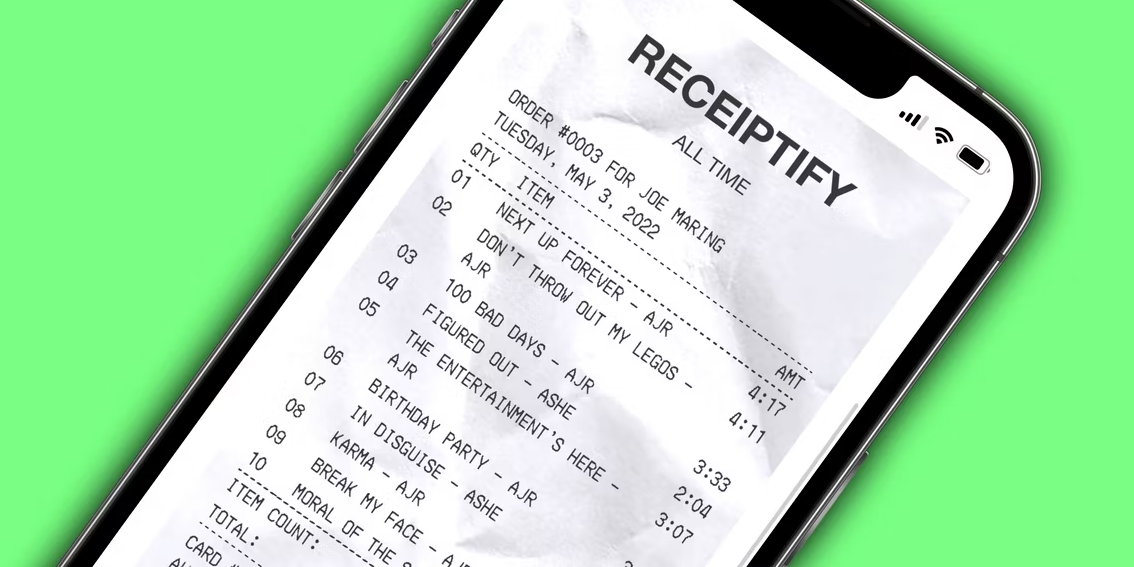 Spotify is a music streaming service that has a significant amount of popularity all over the world. Also, a sizeable number of people make use of it so that they can listen to music that they find enjoyable. Spotify users, in addition to listening to music, have the ability to access precise information regarding their habits in terms of music listening. Through services such as Spotify Wrapped and others like it, users are able to check the music statistics associated with their account. This article will take you through each step that needs to be taken in order to get a receipt from Spotify. So let's get started:
Read Also: How to Pay for Spotify Premium on an iPhone
How to Get Receipt from Spotify
Through Receiptify:
The open-source and web-based utility known as Receiptify was created by Michelle Lui and is currently hosted by Herokuapp. It is able to search through the top music and playlists on your Spotify account. After that, it will produce a receipt in the format of a store, which is your Spotify statistics receipt. Your most played songs will be included in the receipt for Spotify, ranked from most played to least played. This Spotify receipt generator enables you to view your Spotify statistic receipt for the previous month, the previous six months, and for the entirety of your Spotify usage.
You are about to be shown how to use Receiptify on your device so that you can view your Spotify receipts. Check out the comprehensive instructions down below.
1. Launch an internet browser on your desktop computer or mobile device, and then navigate to the official Receiptify website.

2. Click the button that says "Log in with Spotify." After that, navigate to the sign-in page for your Spotify account.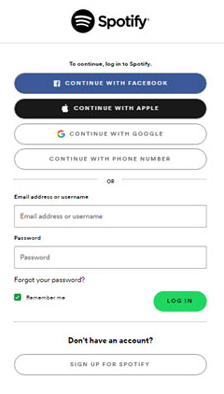 3. If this is your first time linking your Spotify account to Receiptify, then you will be prompted to grant Receiptify access to your Spotify listening history. Please agree by clicking the button.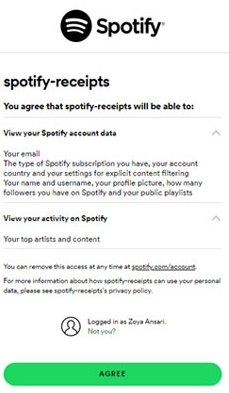 4. After a short while, you will be presented with your music receipt from Spotify. You have the option of viewing the most popular tracks, artists, and genres from the most recent month, the most recent six months, or from all time.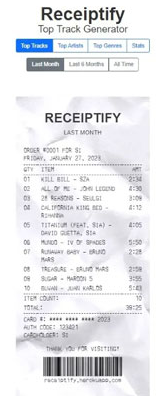 FAQs
Is Receiptify Spotify safe?
Indeed, using Receiptify is completely risk-free. Your personal information will remain protected when using because it connects to your Spotify account via the official API that was developed by Spotify.
How to do Spotify receipt on Instagram?
Simply go down to the bottom of the receipt on the Receiptify website, and you will find a button that says "grab image." Clicking that option will do what you need to do. If you tap that button, it will begin downloading onto the device you're using immediately after you do so. After reaching that point, you'll have the same options for sharing it on social media as you do with any other image.
What does Receiptify track?
Receiptify is a web application that generates a user's most-played Spotify, Last.fm, or Apple Music tracks in the form of a receipt. This service gives users the ability to record these experiences in a format that can be easily shared with others.
Does Spotify Wrapped expire?
Your listening habits from the previous year are included in it, which is the most crucial part. In the past, Spotify Wrapped articles have only been made available until the end of December or the next month of the following year.
Does Spotify pay for listening?
There are two types of royalties that can be earned from music on Spotify: Recording royalties are the money that is owed to rightsholders for recordings that are streamed on Spotify. This money is given to artists by the licensor that submitted the music to Spotify, which is often the artist's record label or distributor.
Is Spotify Wrapped only for premium?
Nope! All users, free as well as Premium, get access to the wrapped version of Spotify. Premium users, on the other hand, will have access to more personalized statistics and will typically discover a number of features each year that a free user will not be able to view.