How to Use the Song Radio on Spotify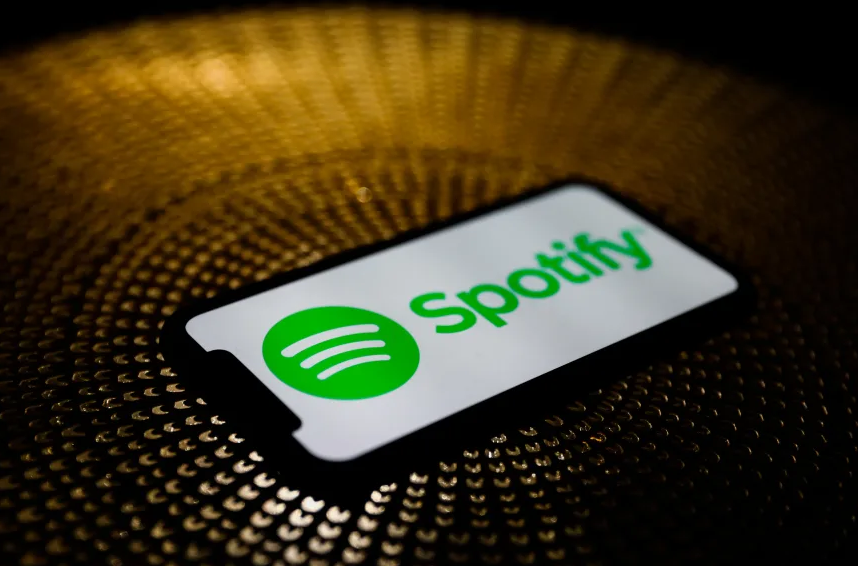 You can broaden your musical horizons and hear additional music that is similar in style or sound to one of your favorite songs by using the song radio feature on Spotify. This feature allows you to hear additional music that is similar to the song you are currently listening to. When you use this method, finding new songs and artists that are suitable to your preferences won't have to take up a significant amount of your time. You are able to access the song radio feature whenever you are using Spotify, regardless of whether you are using it on your mobile device or at home on your computer. This piece of writing will instruct you on how to make use of the song radio that is offered by Spotify. So let's get started:
Read Also: How to Make a Pet Playlist on Spotify
How to Use the Song Radio on Spotify
On Your PC:
1. Launch the desktop or web application for Spotify and sign in to access your account.
2. You should check out one of your playlists or your library.
3. Use your right mouse button to select one of the songs that you enjoy. You also have the option of clicking the three dots icon that appears to the right of the song when you move your mouse pointer over it. This will take you to the next available option.

4. Choose the "Go to song radio" option from the menu that appears when you click the button.

5. Tune in to your favorite station on the radio, and save the songs that you like from the playlist that it plays.
Repeat the process with other songs after playing one of your favorite songs multiple times on the radio. This will help you find new music that you might enjoy listening to. You always have the option to save songs to your personal library or add them to a variety of playlists.
On Your Mobile:
1. Launch the Spotify app by selecting it from the app drawer or your home screen, and then sign in to your account.
2. Proceed to your music collection or the playlist containing your favorites.
3. To skip a song, tap the icon that looks like three dots on any of the songs.

4. When the menu appears on your screen, pick the option that says "Go to Song Radio."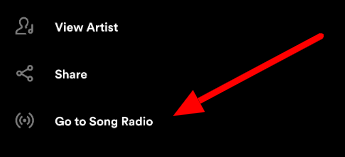 5. Listen to some music and save the tracks that you enjoy to either your music library or one of your playlists.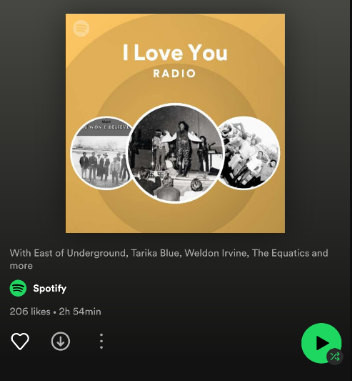 Discovering new music on Spotify is easy when you tune in to the song radio and follow these steps. You can also check out the recommendations that are on your playlists, the release radar, as well as the weekly and daily playlists that have been curated specifically for you.
FAQs
What is Spotify playlist radio based on?
Spotify Radio is a feature that allows you to generate a playlist using any Song, Album, Playlist, or Artist that you choose. The playlist is also updated periodically so that it remains current.
Why does Spotify Radio play the same songs?
Spotify will automatically create playlists in chronological order, with the songs you added first appearing at the top of the list. On the other hand, if you create a playlist of songs that you enjoy listening to (like the one I call "Starred"), you will inevitably find yourself listening to the same songs over and over again whenever you play that particular list.
Is Spotify Radio only for premium?
In the beginning, the DJ feature will only be accessible to users who have a Spotify Premium subscription in the United States and Canada. A week after YouTube Music made it possible for users to create personalized radio stations for the first time, Spotify announced the launch of an artificial intelligence DJ.
What is Spotify Radio feature?
You will have access to the Radio feature of the standard Spotify app as soon as you sign up for either a free or premium account on Spotify. This feature serves up music based on your interest in a specific artist, song, or album, and it can be customized based on your preferences.
Is Youtube music better than Spotify?
With a maximum streaming quality of 320 kbps, Spotify overwhelmingly dominates its competitor, Youtube Music. However, keep in mind that the difference in sound quality between 256 kbps and 320 kbps is not going to be audible to a listener who is only interested in the music for entertainment purposes. This is especially true if the audio equipment you are using is of a moderate to low quality.