How to Get Stardust in Pokémon Go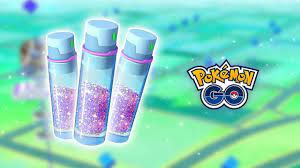 The original Pokémon Go was just a smartphone game, but it has since evolved into a full-fledged Pokémon experience that can now compete with and even outdo some of the mainline games. Outside of the novelty of strolling around a world, catching Pokémon by throwing Pokéballs at them, and obtaining a few goods for visiting specified areas, the original game didn't have much to offer other than those things. After a number of years have passed, the roster has increased, fights have become fully developed, and events make it worthwhile to keep up with it on a regular basis. Stardust is something that has always been a part of the game and has maintained its significance throughout its existence.
Even after all this time has passed, stardust remains an essential resource in Pokémon Go. You will always have a need for these little vials of sparkles, whether you are the most casual player or the hardest-core raider in the game. However, despite the amount of actual money or in-game currency you own, you will not be able to purchase this particular item from the store. Having said that, there are many other methods available for acquiring stardust, but some of these methods are more effective than others. The following is a guide for acquiring stardust in Pokémon Go; read it if you're getting low on this valuable resource.
Read Also: How to Find Landorus in Pokemon GO
How to Get Stardust in Pokémon Go
During your time spent playing Pokémon Go, you can collect Stardust in a handful of different ways, as was previously explained. Here are some of the most effective ways that you can quickly obtain a large quantity of it.
Step 1:  The first thing you need to do is go to a Poké Shop and buy some Star Pieces. These things grant you a temporary rise of fifty percent in the amount of stardust you obtain from any source for a period of thirty minutes.
Step 2:  The second step is to capture a vast number of Pokémon. If you catch a Pokémon in its first evolution, you will receive 100 Stardust. If you catch a Pokémon in its second evolution, you will receive 300 Stardust. If you catch a Pokémon in its third evolution, you will receive 500 Stardust. You will also receive a bonus of 600 Stardust for your first catch of the day, and if you maintain your catch streak for a full week, you will receive a tremendous bonus of 1,800 Stardust; thus, you should attempt to catch all of them, as the old jingle used to say.
Step 3: Attempt to hatch as many of the eggs as you can. If you have any items from the incubator, using them will speed up the process. The following is a list of the values of the many types of eggs:
2km egg = 400 to 800 Stardust
5km egg = 600 to 1,600 Stardust
7km egg = 800 to 1,600 Stardust
10km egg = 1,600 to 3,200 Stardust
12km egg = 3,200 to 6,400 Stardust
Step 4: Unwrap each of your new gifts each day. Because you can only store a maximum of 30, you should hoard your stardust until it is time to pop a star piece and act like it is your birthday. Each one can have anywhere from 100 to 300 stardust for free.
Step 5:  The fifth step is for the battle team to go rocket. Fighting Team Go Rocket Grunts and Leaders at PokéStops or in their hot air balloons will gain you 500 Stardust for the grunts and 1,000 for the leaders. However, you will need to be at least level eight to be able to achieve this.
Step 6: Carry out the responsibilities of the Field Research. The availability of these activities is determined by a random cycle, although some ones can reward you with up to 4,000 Stardust, or even up to 10,000 for Special Research tasks.
What is Stardust used for?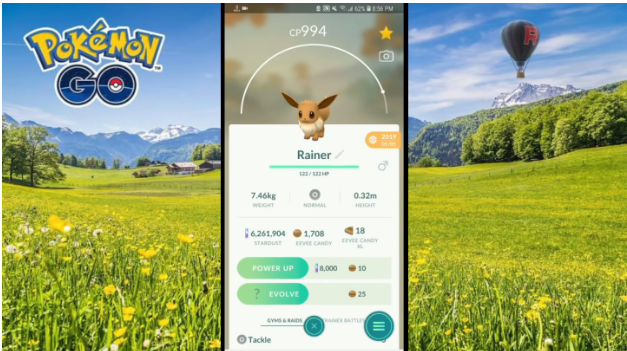 Stardust is XP for your Pokémon in Pokémon Go. Stardust can power up any Pokémon, unlike Candy. Higher-level Pokémon require more Stardust to power up, so you'll constantly need it. Stardust and Candy boost a Pokémon's CP and HP. Stardust is valuable on its own, but it has other applications. You'll also need Stardust to unlock second Charge Moves for your Pokémon. With Team Go Rocket came Shadow Pokémon. Again, 1,000 to 20,000 Stardust is needed to purify them.
Stardust is needed to perform transactions, which might be pricey. A standard trade costs 100 Stardust, while dealing for a Pokémon you've never caught costs 20,000. If you want to trade for a Shiny or Legendary, you'll need over 1 million Stardust.
Video