How to Get Verified on Twitch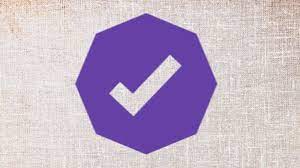 There are certain Twitch channels that enable an additional degree of security for their conversations and require members to have their accounts validated before they can participate. Users only need to link a mobile phone to their account in order to pass this verification for the Twitch chat feature. This is an entirely separate process from the verification that Twitch Partners receive. This is how you get your Twitch account verified.
Read Also: How to Set Up Text-to-Speech Donations on Twitch
How to Get Verified on Twitch
For Chat Participation
This method is utilised in Twitch chats primarily as an effort to cut down on the presence of bots and other forms of online harassment. The verification of your Twitch chats takes place in a distinct step from the two-factor authentication process, often known as 2FA, which protects your account from being hacked.
1. Open the homepage of the Twitch website in a browser on your computer, or navigate to the page of a Twitch channel that requires chat members to verify their accounts. This will allow you to validate your account so that you can participate in Twitch chat. You should see a prompt that requests you to authenticate your account when you log in.
2. Make sure to pick Continue.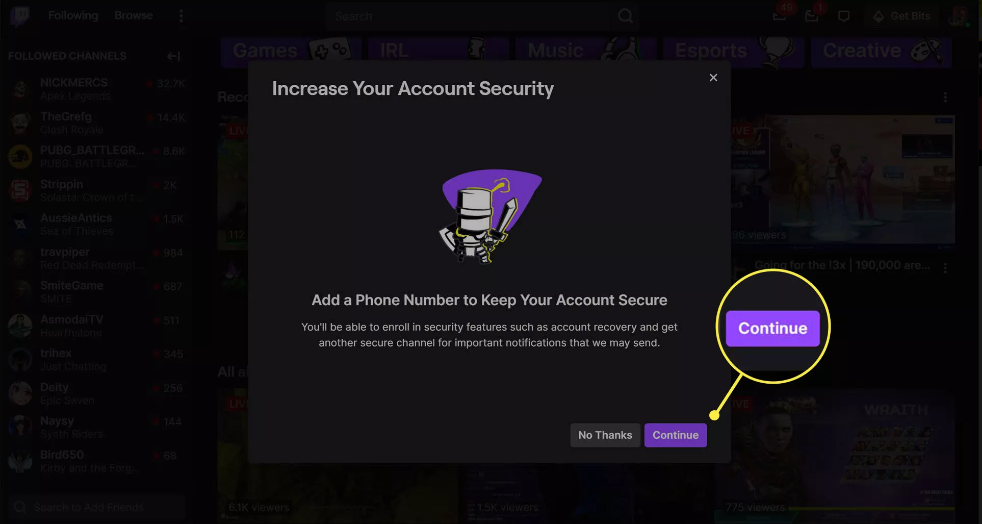 3. Followed by clicking the Continue button, please provide your mobile phone number.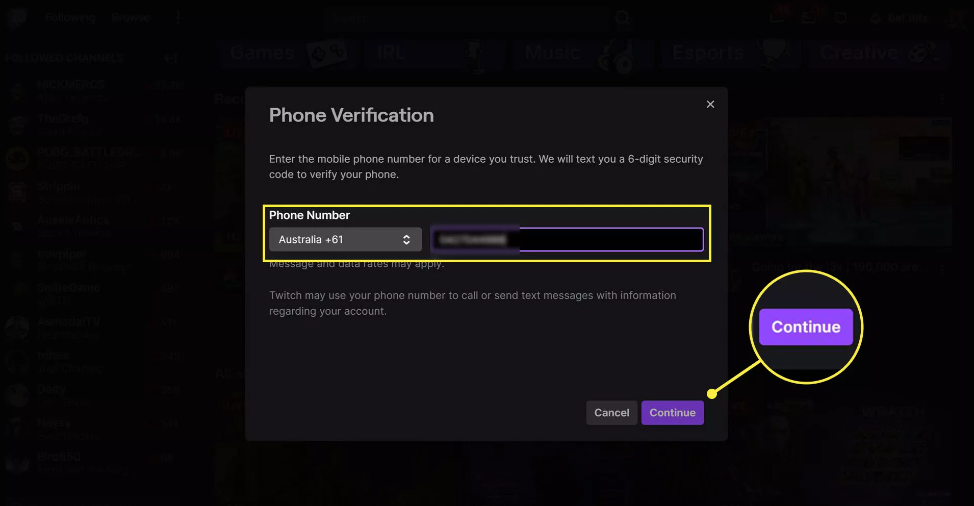 4. It is expected that a number with six digits will be sent to your cell phone. Enter it in the prompt in your web browser and click Submit.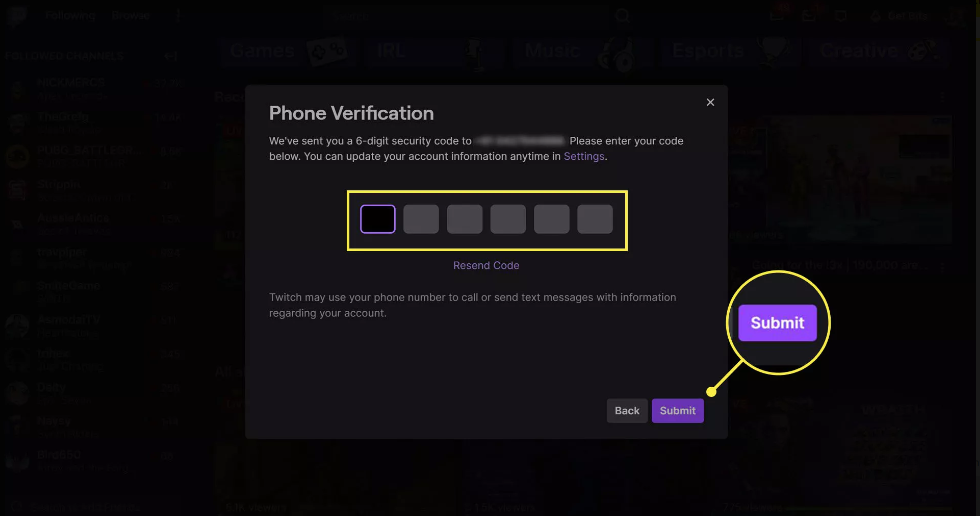 5. You should see a confirmation message appear on-screen if the Twitch verification was completed successfully. Select Close.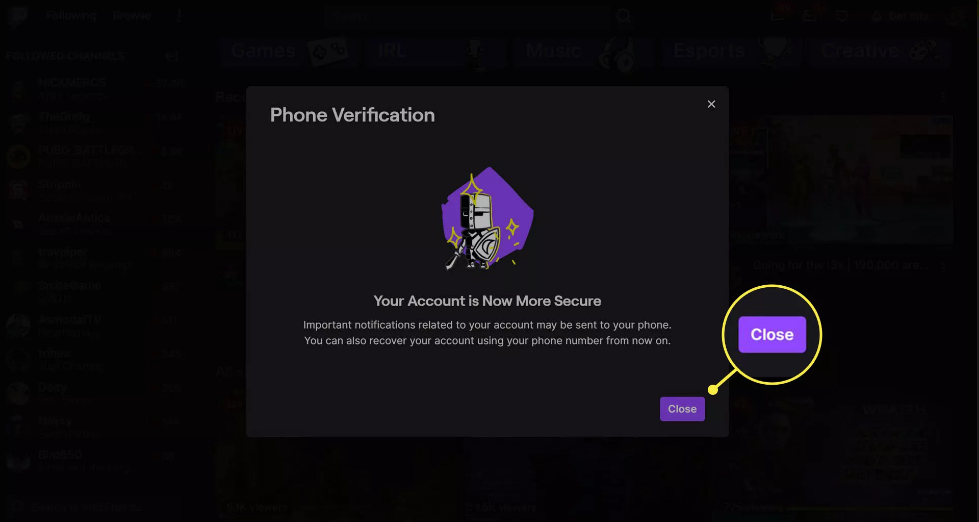 FAQs
What does verified on Twitch mean?
A Twitch Verified user is a member who has this icon on their profile. The Verified Badge uses the same global badge space that is shared by Prime Gaming, Turbo, Bits, or other badges acquired from a Twitch Crate opening. It does not use the slot that is occupied by Broadcaster, Mod, or any of the other badges that are further up on the list.
How much does a verified Twitch streamer make?
Depending on their level of fame and the sponsorships they receive, the majority of full-time streamers on Twitch make an average of between $3,000 and $6,500 each month.
Can you lose affiliate on Twitch?
It is possible for you to lose your affiliate status on Twitch. The most typical causes for this are account inactivity, violating Twitch's Terms of Service, either you or Twitch terminating the relationship, or streaming on Twitch and another platform at the same time.
How do you get 3 viewers on Twitch by yourself?
The Most Efficient Approach to Acquiring Three Average Viewers on Twitch
Simply request that they keep your stream playing in the background while they are working on their computer. In a strict sense, people do not even have to watch the broadcast actively; in fact, they can even mute it and they will still be counted as viewers.
Do Twitch affiliates get paid?
Once an Affiliate's total pre-taxed accumulated revenue balance hits $100, that Affiliate becomes eligible for a payout. If you do not make more than $100 in a given month, the remaining balance will carry over to the following month and continue to be carried over until the minimum level is attained.