How to Get XDefiant Closed Beta Twitch Drops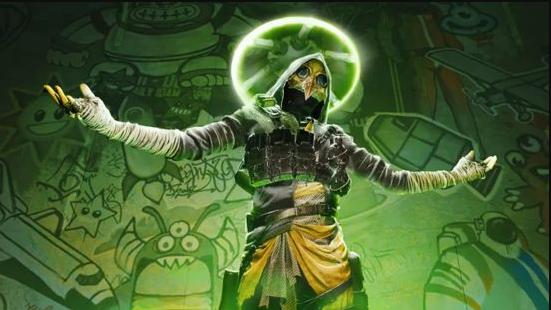 The first-person shooter (FPS) arena game XDefiant is being developed by Ubisoft and will be available for free to play. It has been suggested that this game is on par with or even exceeds the quality of Call of Duty; however, we won't know for sure unless we give it a try. At this point in time, the game is in the beta testing phase of its development. By reading the information given in this page, you will be provided with the knowledge necessary to acquire XDefiant Closed Beta Twitch Drops. So let's get started:
Read Also: How to Find Poll Manager on Twitch
How to Get XDefiant Closed Beta Twitch Drops
There are a few things that you need to take care of before you begin searching for an XDefiant beta code on Twitch feeds. You should accomplish these things first.
Make sure that your Twitch account and your Ubisoft account are linked to one another.
You can link your account on the Ubisoft Drops page, where you can also double-check your current status.
After you have linked your accounts, you will be able to watch any of the XDefiant streams that are available.
The current XDefiant Twitch drop will end on April 15 at 1 p.m. EST (10 a.m. PST), so be sure to take advantage of it before it does! In order to claim your code, you will need to watch particular partnered streamers for a period of half an hour.
Redeem Codes to Play XDefiant Beta
The XDefiant beta release can be played by following these instructions once you have obtained the codes:
Navigate to the page where you can redeem codes for Ubisoft.
In the box provided, enter the code.
To begin playing the game, click the "Submit Code" button.
FAQs
How do I get XDefiant beta codes?
Signing up for the XDefiant beta on the Ubisoft website and crossing your fingers that you will be given access is the only way to obtain a code for the game. You may also obtain entry by watching streams on Twitch and redeeming Twitch Drops, or you could ask a friend to invite you to the beta.
How long does it take to get a XDefiant code?
XDefiant Twitch Falls to New Lows
All that is required of you is to spend at least half an hour watching official XDefiant content makers live, such as the former Call of Duty champion Apathy. What is this, exactly? If you do that, you'll be entered into a drawing for a beta code, so get to it! In addition, the more you watch, the greater the likelihood that something interesting will happen to you.
What time does xDefiant beta start?
According to the official xDefiant blog, the xDefiant closed beta will begin on April 13, 2023 at 18:00 British Standard Time (BST) and 10 AM Pacific Standard Time (PT). On the other hand, console players might not be able to access the game right now because Ubisoft is now waiting for a fix to be installed on PlayStation and Xbox.
Where do I redeem siege codes?
To redeem your code, go to the website indicated in the prompt. Enter your code in its entirety as it appears on the screen, and then select the "Submit my code" button. Choose your gaming system, and check that the username displayed corresponds to the one you use for the account that the game will be played on.
Is XDefiant beta over?
The test was made available to users on April 13 and is scheduled to end on April 23.