How to Get Zeus Network on Samsung Smart TV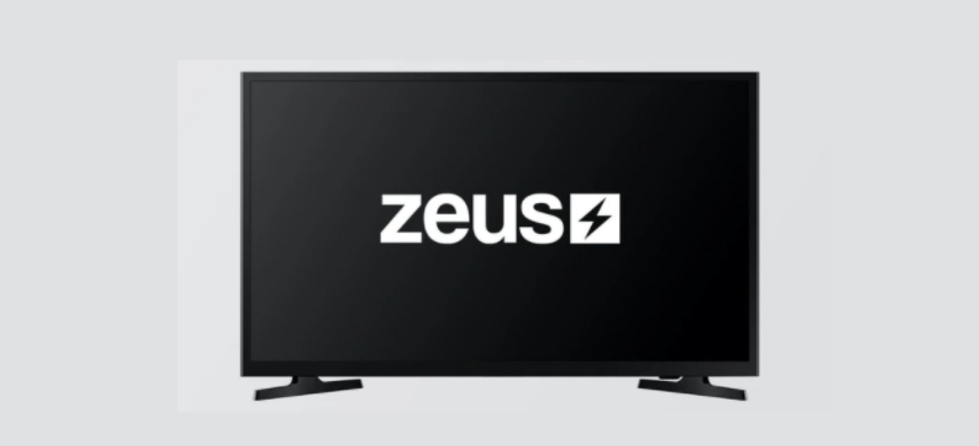 If you enjoy watching unscripted TV, the greatest app to choose is Zeus Network. On-demand material, both scripted and unscripted, makes up most of it. Users of Samsung Smart TVs running Tizen OS in 2018 or later models can download the Zeus app without difficulty directly from the App Store. In addition to this approach, you can use the Samsung TV's Internet browser to visit the web version of Zeus Network. Social media influencers are responsible for the majority of the content on Zeus. So, the streaming content you receive will be more interesting. Installing the app on Samsung TV requires a subscription because Zeus Network is a premium service. You may learn how to install Zeus Network on a Samsung Smart TV from this article:
Read Also: How to Install and Activate fuboTV on Samsung Smart TV
How to Get Zeus Network on Samsung Smart TV
1. Turn on your Samsung TV and sign into your WiFi.
2. Select the "Apps" tile.

3. Use the virtual keyboard to search for the app by typing Zeus Network.
4. From the search results, select the Zeus Network app.
5. Your Samsung Smart TV will now have the application installed.
6. To activate the app after installation, open it on your Samsung TV.
Activate Zeus Network on Samsung Smart TV
You must first activate the app to stream Zeus Network content on your Samsung TV.
1. Start your Samsung TV's Zeus Network app.
2. On the app, click the Sign-in button.
3. The TV screen will display an activation code. Write down the code.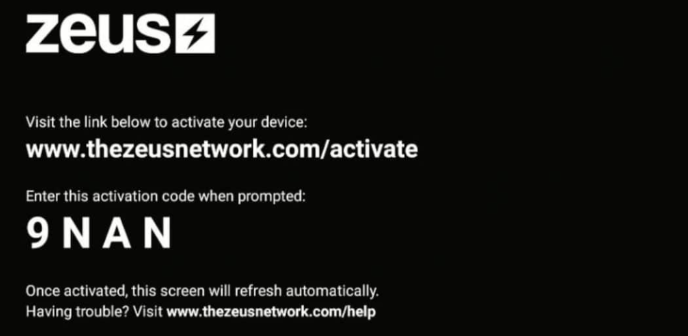 4. Go to the Zeus Network activation website at www.thezeusnetwork.com/activate using any of the PC's browsers.
5. Type the Samsung TV code into the box and select Continue. If necessary, sign in.
6. Play the TV show you want to watch on your Samsung Smart TV using the Zeus Network app.
Cast Zeus Network on Samsung Smart TV
Make sure you turn on AirPlay on your Samsung Smart TV if you're using an iPhone or iPad.
1. Join the same WiFi network as your Android or iOS device and Samsung TV.
2. From the Play Store or App Store, download the Zeus app to your smartphone.
3. Sign in to your account once you've downloaded it.
4. Use the app to play any material.
5. Select the Airplay or Cast icon displayed at the player's base.

6. Choose the name of your Samsung TV from the list of devices.
7. Your Samsung TV may now display the chosen content.
FAQs
Can you install any app on Samsung Smart TV?
It's now simpler than ever to access the entertainment you love thanks to Samsung smart TVs' amazing apps and games. You can install, lock, and order apps through the apps menu, giving you more control over who has access to your material.
Can we install playstore in Samsung Smart TV?
You cannot install the Google Play Store on your Samsung Smart TV since it is not a Google TV. However, you can install other apps on your Samsung Smart TV even though it does not come with the Google Play Store pre-installed.
Is Samsung TV an Android?
People frequently seem to prefer the picture quality of the Samsung to that of the Sony Bravia Android TV. In general, Samsung doesn't produce any televisions capable of running Android TV. They all instead use the exclusive Tizen TV OS.
Why does my smart TV not have Google Play Store?
To be certain, you may look for it using an Android smartphone. However, remember that just because you can access something on your smartphone doesn't necessarily imply you can on your smart TV. It indicates that there is no compatible smart TV app and that the app is only for mobile devices.
What is Smart Hub on Samsung TV?
The intelligent menu system for Samsung Smart TVs is called Smart Hub. You have access to all of your TV's features through the Smart hub, and you can even download apps, games, and browse the internet. Your TV's capabilities are expanded with Smart Hub both online and off, and it is also made simpler to use.